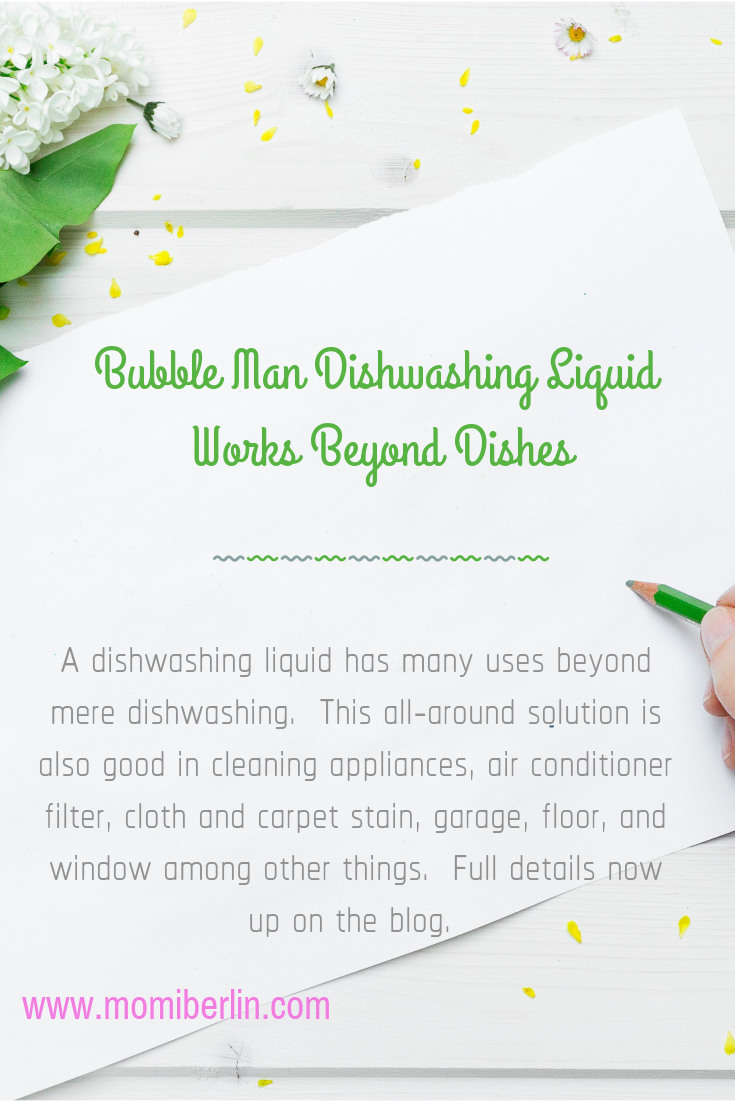 As many scientific discoveries are a product of goal-oriented laboratory works, there are also effective items that are results of a true accident. I mean, lucky accidents yield to unexpected use of products beyond its original purpose.
A dishwashing liquid is one household item, for instance, which I learned has many uses beyond cleaning plates and cooking pots. As this specialized form of soap contains a mixture of surfactants, a dishwashing liquid then is ideal at cutting oil and grease on dishes and utensils. Which make it an effective cleaning agent, too, for things and surfaces that do not involve dishes at all.
Appliances
Instead of using chemical spray to maintain appliances in mint condition, a dishwashing liquid mixed with water is a safe alternative. A piece of wet cloth washed using a dishwashing liquid works best to clean blender, microwave oven, oven top, refrigerator, and toaster among other appliances. The solution easily removes any thick layer of sticky grit, especially on small kitchen appliances. Do not forget to wipe dry the surfaces after cleaning it with a damp cloth.
Air conditioner filter
No need to ask for an aircon specialist to clean the unit.  With just dishwashing liquid and water, you can already clean the metal mesh filter or foam of an air conditioning unit. A toothbrush is an ideal scrub, then rinse and dry before closing the unit. A monthly cleaning is advisable to keep the aircon work efficiently.
Cloth and carpet stain
As a dishwashing liquid works best on oil-based stains, it can also be used to remove grease on fabrics. To use, just pour enough dish soap on the stain then wash it in hot water. You can also completely submerge the fabric in a solution of dishwashing soap and water then scrub it thoroughly. Do not worry that the dishwashing liquid may harm your clothes as it is safe even to the most delicate fabrics like silk and wool.
Garage and outdoor furniture
The surfactants in dishwashing liquid are what also lift the grease, oil, and dirt off the garage and other patio or outdoor furniture. A small amount of dishwashing liquid in a bowl of warm water is enough to scrub off the dirt. Avoid the solution though on wood and teak furniture.
Floor mopping
Our kitchen floor tends to collect sticky residue from our cooking and also because of excessive moisture. A dishwashing liquid mixed in a bucket of water is an effective way to not only clean the floor but also make it shiny in no time. A one to two tablespoons of dishwashing liquid is enough to do the job. From linoleum to vinyl flooring, ceramic tiles and even plastic laminated flooring, a dishwashing liquid works well, too.
Home surfaces
A little amount of dishwashing soap and water in a spray bottle is an effective solution to clean surfaces like windowsills, countertops, and even cupboards. To use, just mist the surface and wipe clean with a damp cloth. Do not forget to wipe dry the surface. Again, dishwashing liquid has surfactants which easily cut oil and grease brought by the moisture inside the house combined with smoke, dust, and other kitchen grime.
Window and window blinds
Another area that easily collects sticky grit is the window. The window blinds are no exception. A mixture of water and dishwashing soap can do the easy trick in cleaning both the window and window blinds. This also saves you the hassle of taking down the blinds and cleaning it blade by blade.
Bubble Man Dishwashing Liquid Works Beyond Dishes
With the many uses of a dishwashing liquid, it is one household necessity that we make sure we always have a stock. We also opt for a brand that is affordable yet tough on greases and oil buildup. And such brand we trust is Bubble Man Dishwashing Liquid. Aside from being effective, it also uses non-toxic and non-flammable substances. It doesn't have sodium hydroxide which dries out the hands, nor Phosphate which is harmful to the environment. Perhaps it helps, too, when I learned that Mikewell World of Household products, its exclusive distributor, is a group of Chemical Engineering graduates from Mapua Institute of Technology. I have high regards to Mapua graduates, considering that my husband is one of them. Their discipline, knowledge, and expertise are truly admirable.
So on your next grocery shopping, try Bubble Man Dishwashing Liquid. It certainly works beyond plates and pots. You can find the brand at leading supermarkets, neighborhood grocery shops, and drug stores nationwide.
Momi Berlin Directory
Bubble Man Facebook 
*Momi Berlin didn't receive a monetary payment to review the product.  All opinions are her own.