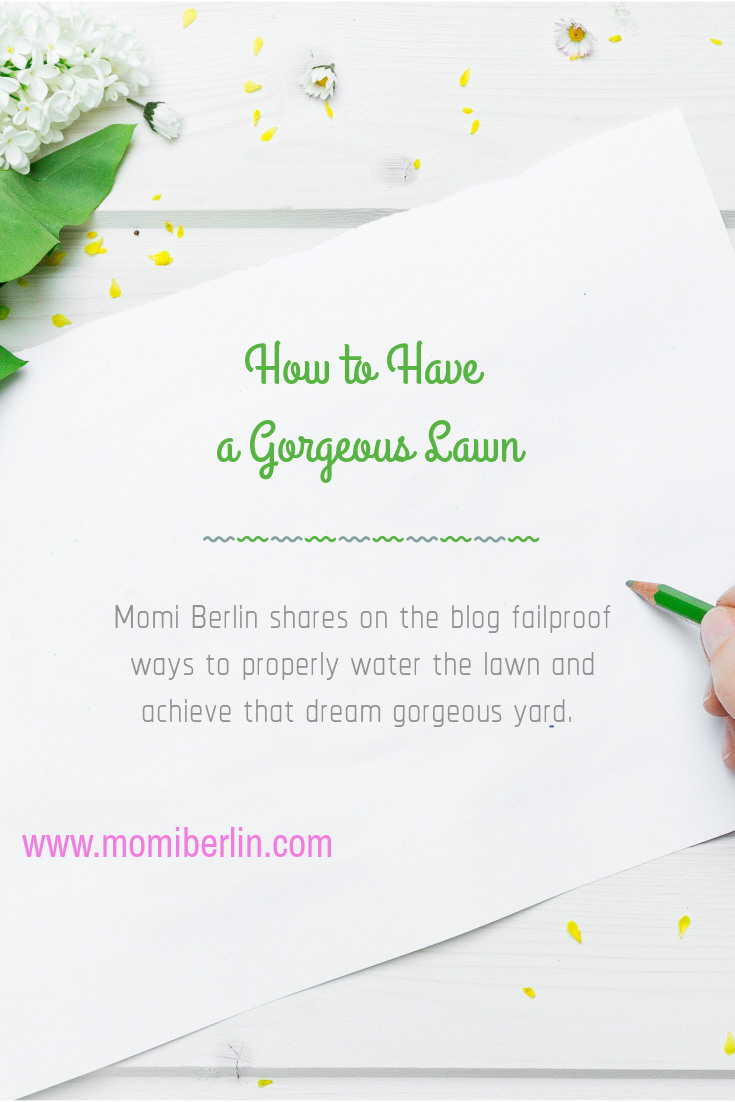 When it comes to taking care of a lawn, most of us don't do much than turning the water on and standing with the garden hose in our hand for about fifteen minutes once a week. 
While this may seem enough, sprinkling a bit of water isn't the proper way, though.  We have to extend a little effort to keep our yards looking like those from a magazine cover. 
Allow us to share a few failproof ways to water your backyard properly and achieve that gorgeous lawn you've always wanted.
Water early in the morning
Have you noticed when local parks' green areas are watered? Most are done as early in the morning as possible – precisely at dusk – as mornings are colder than mid-day. The whole watering process is more manageable as less water evaporates early in the day.
Early morning watering of plants also gives the soil time to completely absorb the water until nightfall hits. Having a regularly damp soil at night can cause rot and even fungus disease, both of which are hard and expensive to recover from.
Water deeply, instead of often
The way you water a lawn has a significant effect on the root system of the grass. While you may think you're doing a fantastic job watering every morning for ten minutes; you may be doing more harm than good. That's because when you're watering plants often – but not spending enough time – the grass may develop shallow roots. The water isn't penetrating deep into the soil. 
It's better to switch then to a deep watering method. Spend about thirty minutes every two or three days with your lawn. Water will penetrate deeper into the soil, which will give the grass more nutrients for a more extended period. 
Dead spot problems
Often, a more significant problem might have caused a brown patch on the lawn, and not just a mere lack of water. 
If you've tried for two weeks to revive a browning patch of grass on your lawn and nothing seems to work, then you'll have to start digging deeper. Insufficient nutrients at that particular part of the yard may be the cause.  Fertilizers may give your plant a bit of boost. 
Billbugs, among other pests, are another cause of brown patches on the lawn. Such bugs usually feed on the grassroots, and often, it's too late to get rid of them when they have already infested the soil. There are formulated products available to control billbugs.
We hope that through this sharing, you had a more in-depth understanding of how lawn watering works and eventually, enjoy that dream gorgeous yard. 
Source: