Friends will no doubt describe me as a thoroughly domesticated momi.  I would clean the house for hours and even scrub each bathroom tile until I see them all sparkling white.  I would wash, dry and iron clothes or fold them then neatly place inside our closet.  This momi would cook at least three dishes in the morning and cook some more in the afternoon for the kids' merienda and our dinner.  I love and am proud being a homemaker.  And that includes washing the dishes and pots, cups and even the chopping board and the food containers.
Thus, it is with great joy that we got some samples of a new dishwashing liquid to try–Bubble Man dishwashing liquid.  The brand is not anymore new in the market since it has been there for more than a decade, I guess.  It is new in our household though because we always prefer the leading brand until we switched to an all-natural antibacterial dishwashing liquid.
Bubble Man for a clean home & safe environment
At first, I am not impressed with Bubble Man as it isn't as foamy as the two other brands we have tried.  But I have come to love the product as I continue using it because of FIVE reasons:
EFFECTIVE EVEN IF DILUTED
One trick I apply in washing dishes is that I dilute the dishwashing liquid with water in a small cup.  This is to save on soap and time in squeezing some dishwashing liquid onto a sponge.  And even if diluted, Bubble Man still works and cleans well.
CLEANS WELL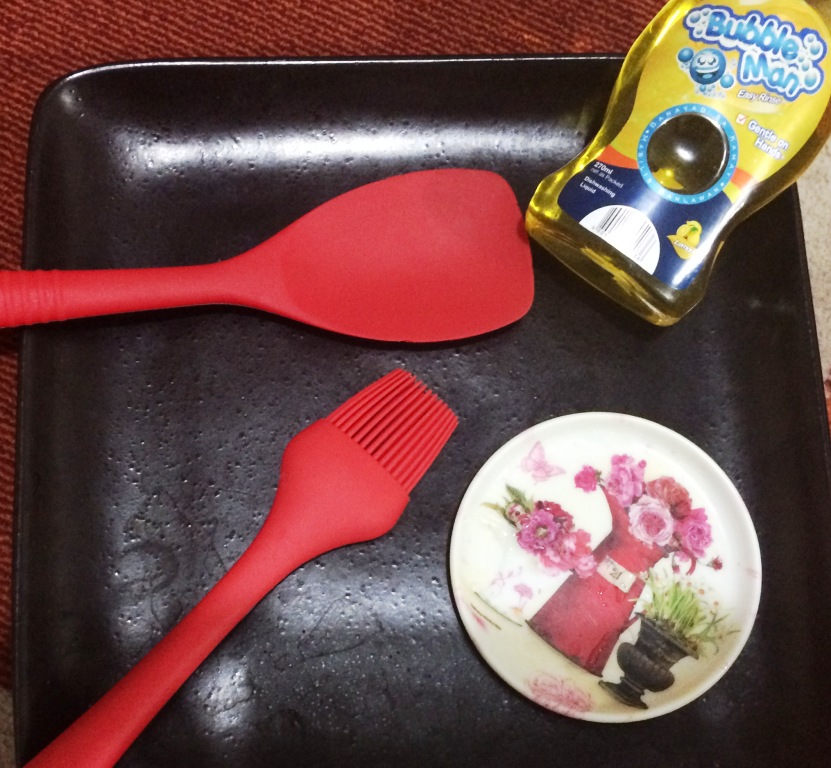 Often, my boys' baunan are coated with nasty greasy film especially if I cooked Menudo or Afritada for their lunch.  With our old brand, hard washing and scrubbing cannot eliminate kitchen grease in one wash.  Often,  I soak the plastic containers in near-boiling water with a few drops of dishwashing liquid and let it stay there for about five minutes.   Bubble Man, surprisingly, is one of the strongest grease-fighters around.  No need for the hot water.
And Bubble Man does an even great job in de-greasing and cleaning our floor tiles, too!  Yes, I use dishwashing liquid in cleaning our floor.
EASY RINSE
Bubble Man leaves no soapy residue.  My boys' baunan does not smell and taste like soap.
BIODEGRADABLE
The brand promises that 97+% of the chemicals used are readily BIODEGRADABLE.  Its contents are free of sodium hydroxide. Sodium hydroxide is used to balance pH of the formulation but may cause irritation and dryness of hands.  Bubble Man is also Phosphate-free.  Phosphate helps remove grease but has harmful effects on the environment.
WELL-THOUGHT CONTAINER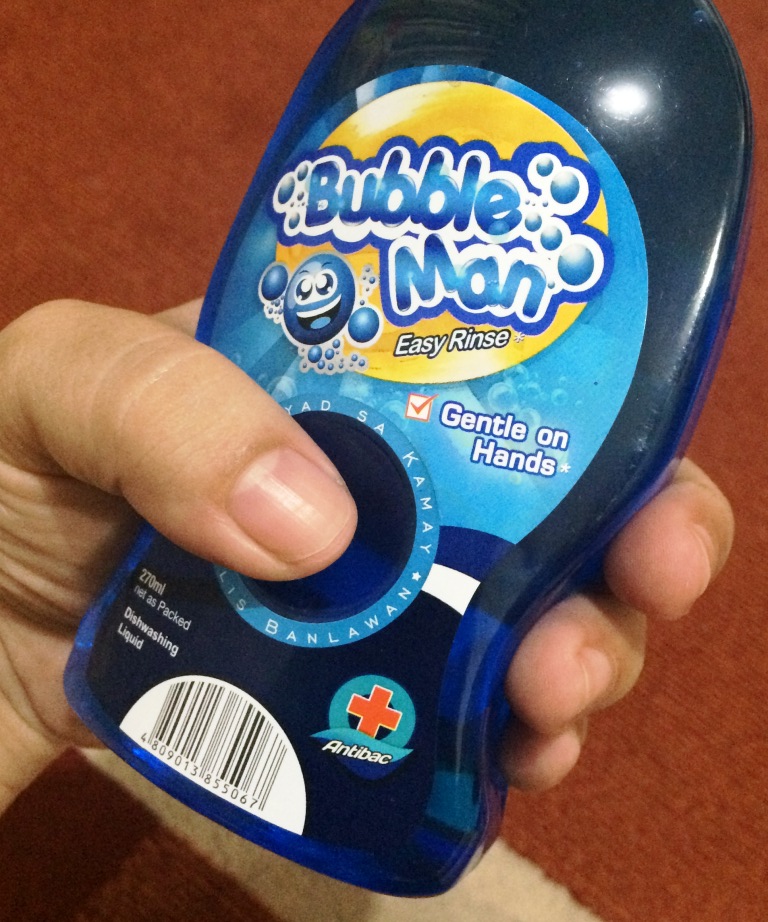 I like how the makers of Bubble Man designed their bottle.  The plastic container has been designed to fit comfortably in one's hands and at the front part is where the thumb would perfectly rest.
Because I am truly satisfied with the quality of Bubble Man,  I did some research about the company,  Mikewell World of Household Products Company (Mikewell W.H.P. Company).  I have read that it has always been the company's goal to improve the quality of life by having a clean home and safe environment.
I must say, Mikewell W.H.P. Company disappoints me not.   Bubbleman truly reflects the company's vision.
Momi Berlin's directory
Bubble Man Facebook / Instagram
* Momi Berlin received this product for review.  All opinions expressed are her own, and are in no way influenced by the brand or any other sources.