Remodel home on a budget
We all want our abode to be a haven we can recharge and be inspired. No doubt then it thrills us to redecorate our house. Even on a limited budget, we can still make our humble home the place we envision it to be. It may take a little extra creativity to bring our vision to life. And we have here a few ways to make your home look stylish on a budget.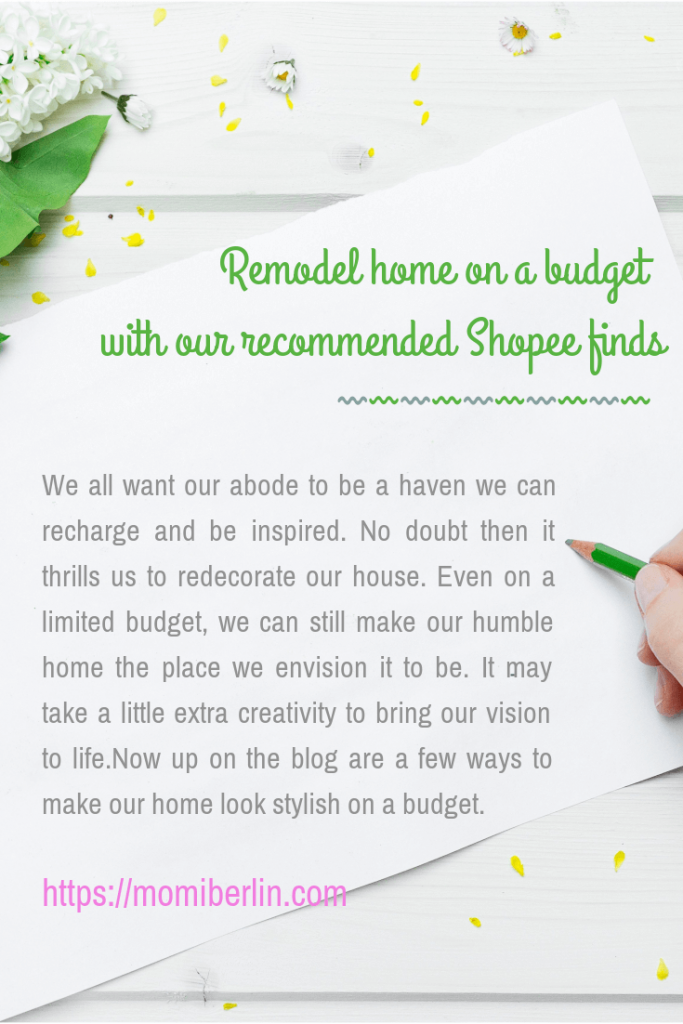 For a fresh look that's easy on the wallet, we often shop at Shopee. This online platform has many quality finds to offer, from removable wallpaper to appliances and even furniture. The key is finding a reliable shop that provides quality products. 
Opt for multipurpose pieces of furniture
Quality multifunctional furniture is versatile and often helpful, especially if our living space is limited. An ottoman, for example, is a great piece that is both functional and stylish.
We find this Home Zania Ottoman Rectangular Storage Stool Sit Sofa Folding Box Chair at Shopee. It has a great storage space ideal for blankets, children's toys, or other stuff. This stylish piece not only adds beauty to a living room or hallway but is also helpful in organizing the room. 
It has a padded high resilient sponge that works as a comfortable seat, giving us a superior sitting experience. Even its corners are soft to protect one from bumps. One need not worry about durability as this ottoman is supported by thickened MDF boards that can hold up to 660 lbs weight.
If you are a little playful, you can even use this beautiful home accent as a coffee table or side table.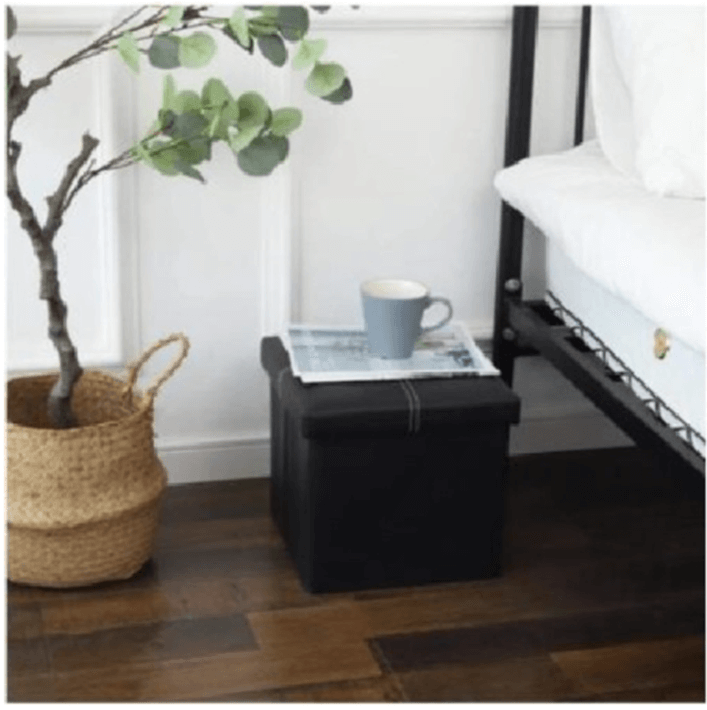 Revamp items instead of purchase
Redecorating our home does not mean we need to purchase new furniture. We may completely update our place by restyling or repurposing a few pieces or items. One example of an instant revamp is changing our dining chairs' cover to something vibrant or homey.
Check out this Angie Lowland 1 Seat Cover which creates an instant change to our dining room. It also gives a quick yet affordable solution to hide our kids' creativity who painted, spilled, and even peed on our chairs and left an ugly mark on them. And anytime we want to look at their art once more, we remove the cover.
We love that this item is made of high-quality fabric. It is elastic, washable, and offers many available designs to choose from.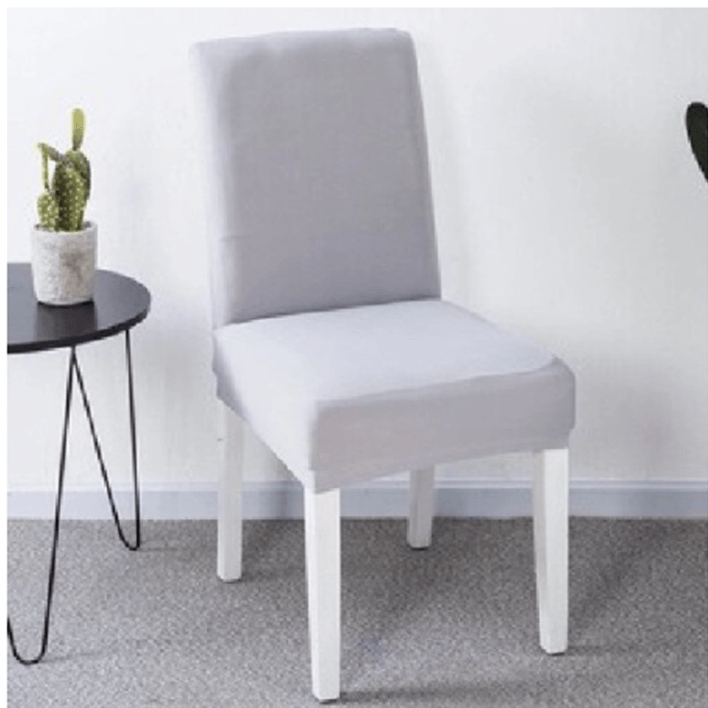 Opt wallpaper for protection and aesthetic appearance
A change in our wall's color is perhaps the most obvious way to make a big change in any room. More than its aesthetic appearance, wallpaper also adds a protective layer to the wall.
Love the designs we found from Wallpaper City. Its thick and modern minimalist wallpaper rolls are just perfect to give any wall a new look. Its wallpaper is a great cover-up in the wall with dark, uneven patches and marking. Likewise, each non-woven wallpaper is anti-corrosion, wear-resistant to play, and is suitable for living room, bedroom, even study room, and hotels and offices.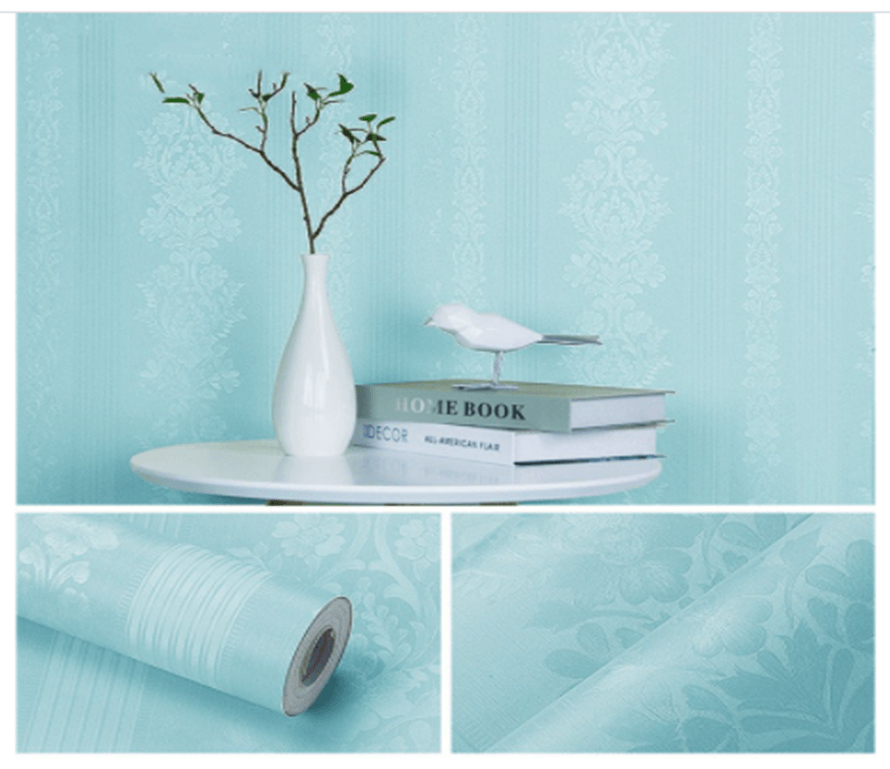 Revamp home on a limited budget
Do-it-yourselfers can gain big savings on revamping homes themselves. Make sure, though, you have the skills and tools needed to complete your whole to-do list. You can also check out our list of Shopee stores here for quality yet affordable items. And to save more, better take advantage of the Shopee's 9.9 Super Shopping Day. But first, make sure you have downloaded the Shopee App on the App Store or Google Play Store.