Why do we love wallpaper over paint
It is semestral break, and we plan to freshen up our home. How?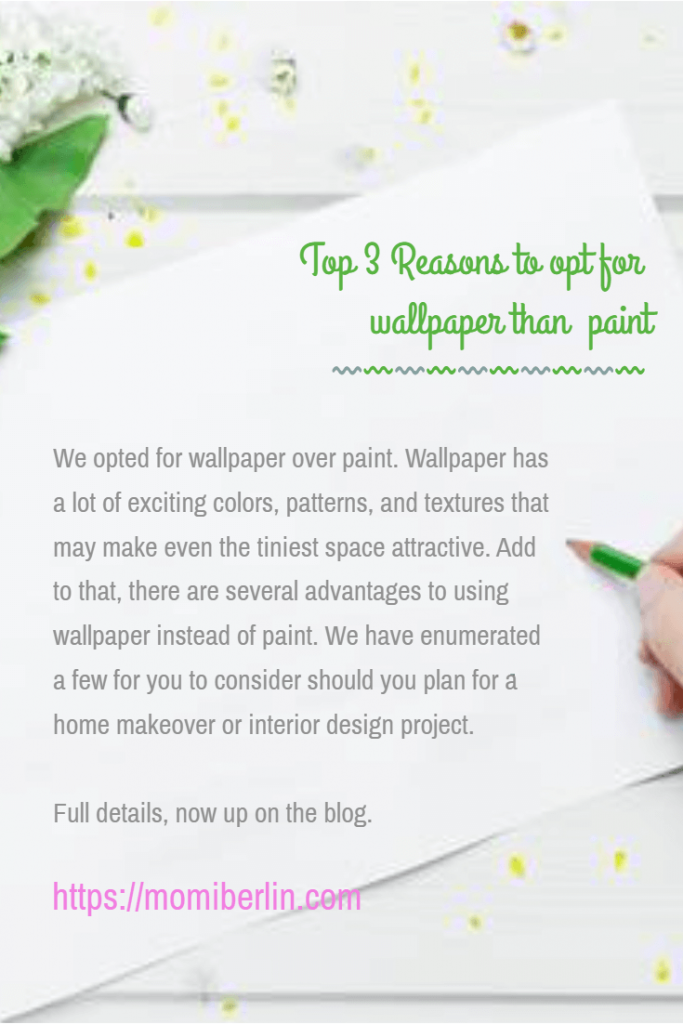 General cleaning and installing wallpaper!
Yes, you read it right. We opted for wallpaper over paint. Wallpaper has a lot of exciting colors, patterns, and textures that may make even the tiniest space attractive. Add to that, there are several advantages to using wallpaper instead of paint. We have enumerated a few for you to consider should you plan for a home makeover or interior design project.
Longevity

We always find wallpaper more durable than paint. Paint can chip and peel, especially when there is moisture or accidental collisions. Add to that, paint needs retouching every five years at the least. Wallpaper, on the other hand, can withstand the test of time.
In case of dirt, you can always wipe clean a wallpaper, especially those vinyl types. Sadly in a painted wall, the spot where you clean the dirt may leave a shiny mark.
The upfront cost of wallpaper may be higher, but you save more on wallpaper installation than wall painting in time. There are also shops from Shopee that offer quality yet affordable wallpaper.
Timely that you can enjoy significant discounts when you shop for your favorites from IDA Wallpaper, Hawaii Home, and Mini Home Textile this 11.11 Big Christmas Sale on Shopee!
Shopee launches the biggest sale of the year – the 11.11-12.12 Big Christmas Sale – with you can't miss promos such as ₱1 deals, Free Shipping with ₱0 minimum spend, and 10% off daily from the widest selection of brands and sellers.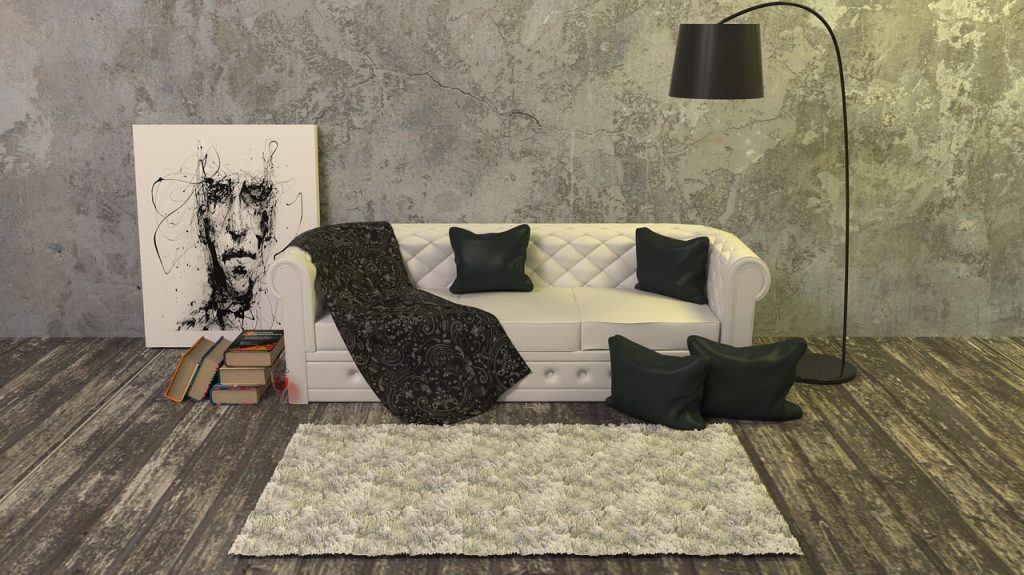 Intricacy
We love how each wallpaper design can streamline the wall's aesthetic and pull together the overall look of the house. Its unique blend of color, depth, and texture truly makes the wall an exciting sight to behold.
Add to that, a wallpaper offers a hundred and more designs from stripes to flowers, all creating a charming landscape to one's room. Those wallpaper designs with texture, for example, totally add drama to a place. In addition, they provide a level of versatility.
This explains, too, how wallpaper can provide a level of creativity you will not find with paint. Unless, of course, you hired a professional to do paint design on your wall, which, by the way, is a lot more expensive.
Impact
We genuinely love how wallpaper can easily impress guests as it is uniquely different. We bet you seldom hear the phrase "we have that same design in our room."
Another beautiful thing about wallpaper is that you can buy a roll or two to use in a particular corner you would want to emphasize. Adding a bold print to a tiny space among a sea of gray, for instance, dramatically increases the room's impact. In addition, many wallpapers come in complementary partners with solid-colored walls.
Wallpaper, too, adds personality to a living space, allowing you to use it as a statement you would want to be known or remembered for – an accent on just one wall to coordinate with paint colors or to cover an entire room.
With so many color and design schemes to choose from, it's no wonder many opt for wallpaper to finish their walls and give their living space an elegant feel. IDA Wallpaper, for instance, offers tons of great wallpaper products that may help you in expressing yourself through your walls. Check them out, especially this 11.11 Big Christmas Sale on Shopee, and transform your home into the vision you desire. But first, download the Shopee app on Play Store or App Store.