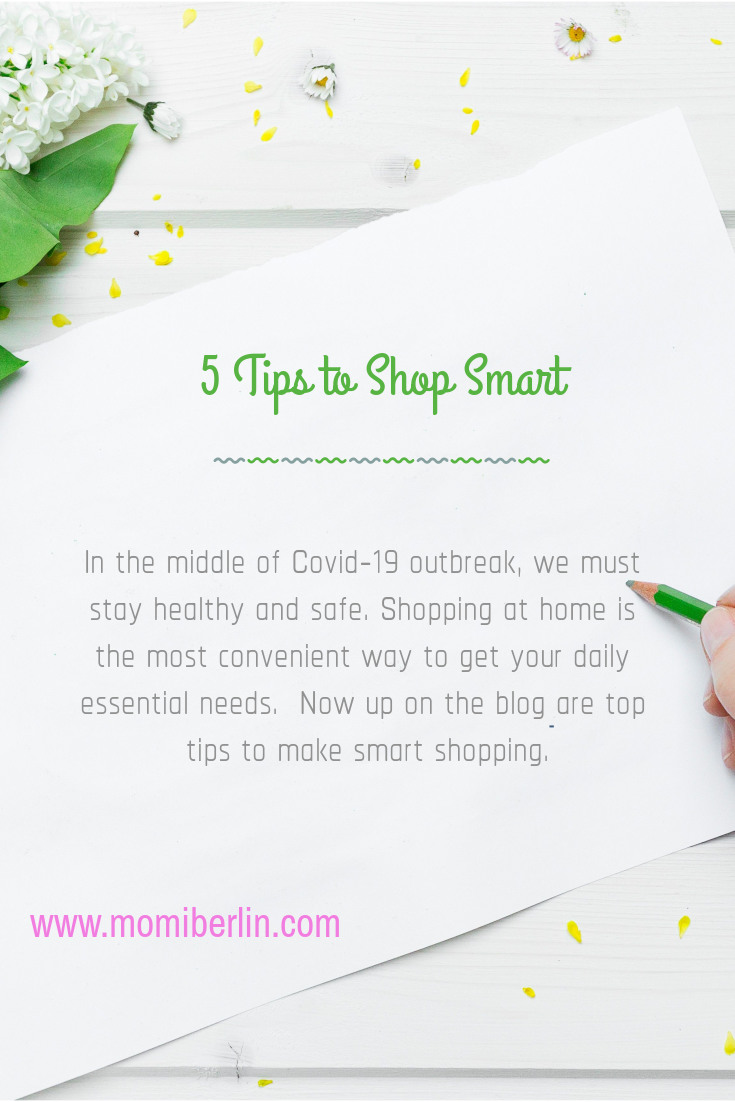 In the middle of the COVID-19 outbreak, we must stay healthy and safe. Shopping at home is the most convenient way to get your daily essential needs, and there's no better way to get your shopping done from home than with Shopee! Here are some tips to make your #ShopeeAtHome experience more relaxed and help you decide better.
Plan ahead and ready your list
Make a list and check it twice. This will give you an overview of what items you need to buy and help you manage your budget. It will also ensure that you don't forget essential personal care items like anti-bacterial soaps and shampoos before hitting the checkout button. Take a look at Shopee's collection and sale pages to see the variety of available and great deals. Shopee's collections also make it easier for you to find the items on your list, and get great deals to boot!
Choose healthy
A healthy lifestyle starts with smart choices when buying food. Make sure to fill your pantry with nutrient-packed meals and drinks. Shopee offers a variety of food products packed with essential vitamins and minerals. You can use its search filter function for easy access to its wide range of food and beverage items, health supplements, and more.
Order in bulk
Save more money and get additional discounts when you buy in bulk. Find shop vouchers and bundle deals that give you an extra discount when you purchase more items from the same shop. Items marked as Wholesale can also help you save–if you buy the specified number of things, you can get them at a discounted price.
Invest in your family's protection
During this Enhanced Community Quarantine, it may be challenging to find disinfectants and protective gear in local grocery stores. Luckily, Shopee provides a wide range of health products on their Flash Deals and branded collections, including face masks, hand sanitizers, alcohol, and anti-bacterial cleaners. Not only is there a lot of variety to choose from, but you'll also get great discounts. 
Look for best deals and bargains 
Don't fret! Shopee offers the best deals on all your essential needs with 5.5 Shopee Mart Sale. Starting from April 22 – May 5, you can now #ShopeeFromHome and get deals as low as ₱5 and a Free Shipping with P0 minimum spend on your favorite essential goods. Score even better deals when you use discount vouchers, cashback vouchers, and Shopee coins. Even more, vouchers await you when you shop using ShopeePay. Also, top brands like P&G, Wyeth, Nestle, Unilever, Enfagrow, and Abbot will give discounts at up to 50% off. So don't forget that though stuck at home, we can still shop smart.  
Visit https://shopee.ph/5-5 for more information. Download the Shopee app for free via the App Store or Google Play.