One thing is for sure. Most of us definitely would want to furnish our house and make it feel like a home. Ow, that feeling of coming to a place where we will spend so many clichés but happy episodes of our life. A place we are at our most comfortable because it was us who put together the furnishing to make it appear what is in our vision.
Yes, start with our vision. 
Design home with a vision
Creating our dream abode is achievable. We should take time to visualize how we would want our home to look like. Whether we have just moved in or plan for a renovation, we should have this vision of our house's overall feel and mood.
To achieve this goal, we may join virtual meeting places where members share DIY projects, makeover ideas, and home organizing hacks. Such is a happy haven where one would find pegs and inspiration for refurbishing or decorating the different parts of a house. 
As some individuals have the gift to mix and match pieces of furniture, some – myself included – struggle to start decorating their place. And that's what we love best about this latest news!
IKEA finds home in the Philippines
IKEA, a global destination store for home furnishing, home accessories, ready-to-assemble furniture, and kitchen products, recently calls the Philippines its home. And just like in the many countries it is found, IKEA is set to provide Filipinos affordable, functional, and well-designed furniture and home decorations.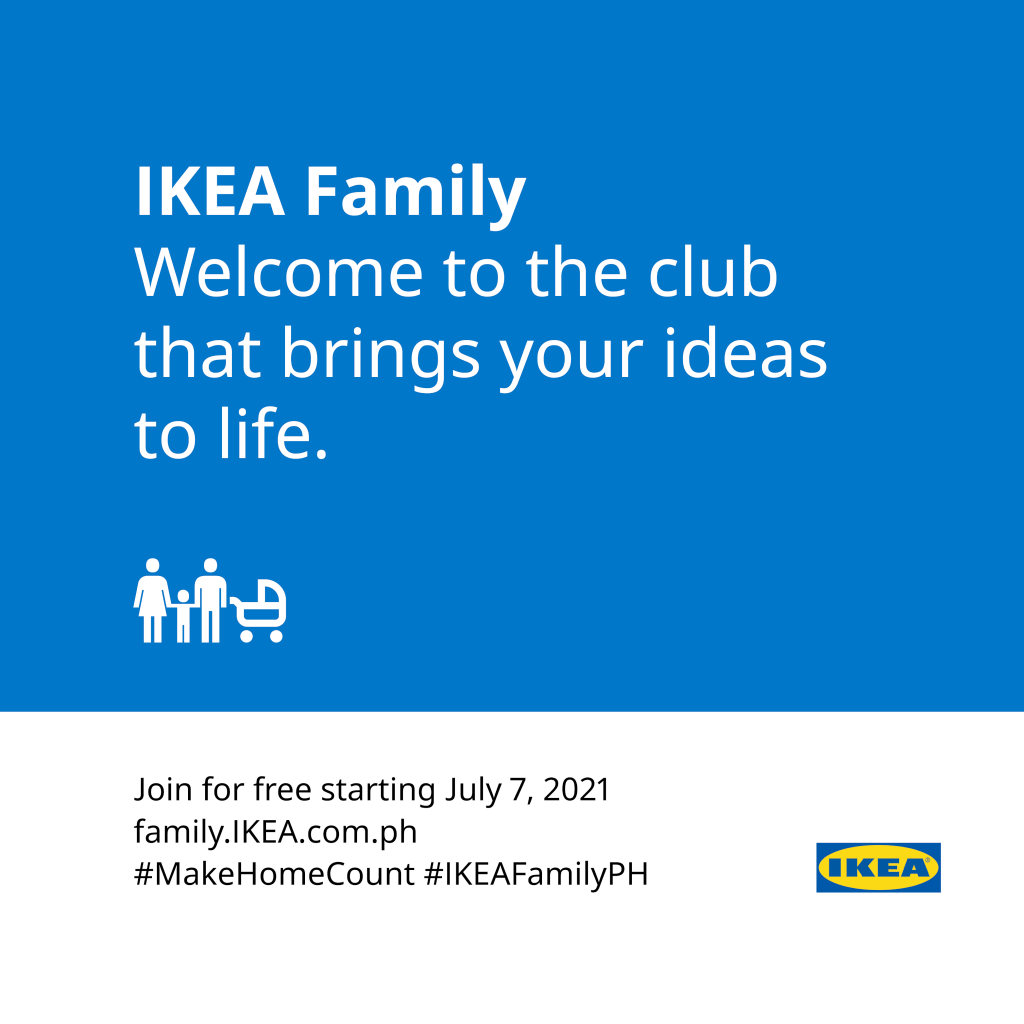 IKEA does personal service offering home or office furnishing solutions to make everybody's vision come true. And they have another good news. In preparation for its first store opening in Pasay City, IKEA Philippines will launch the IKEA Family Club, a home furnishing club of more than 150 million members globally. The club's goal is to inspire, support, and reach members to create their dream home. It is open to individuals who want to make life at home better or those about to start and help to create their very first living space. Members will also get special IKEA Family benefits, rewards, experiences, and surprises all year round.
Now, here's the exciting part. IKEA Philippines invites us to join the IKEA Family Club during its Family Day celebration on July 7. Members who register on that date get a chance to win home makeover prizes of up to P50,000 with an exclusive design consultation with IKEA interior designers.
The announcement of winners is on July 10 through the IKEA Philippines' official Facebook page.
Join the IKEA Family for perks and more 
To join, visit and register at family.IKEA.com.ph anytime, anywhere using any mobile or computer device. Interested members must be at least 21 years old and should register using a valid Philippines mobile number. Member perks include special prices in-store at IKEA Pasay City and earn reward points in the IKEA online store. Members also get the chance to receive invites to exciting IKEA pre-opening events.
Design your dream space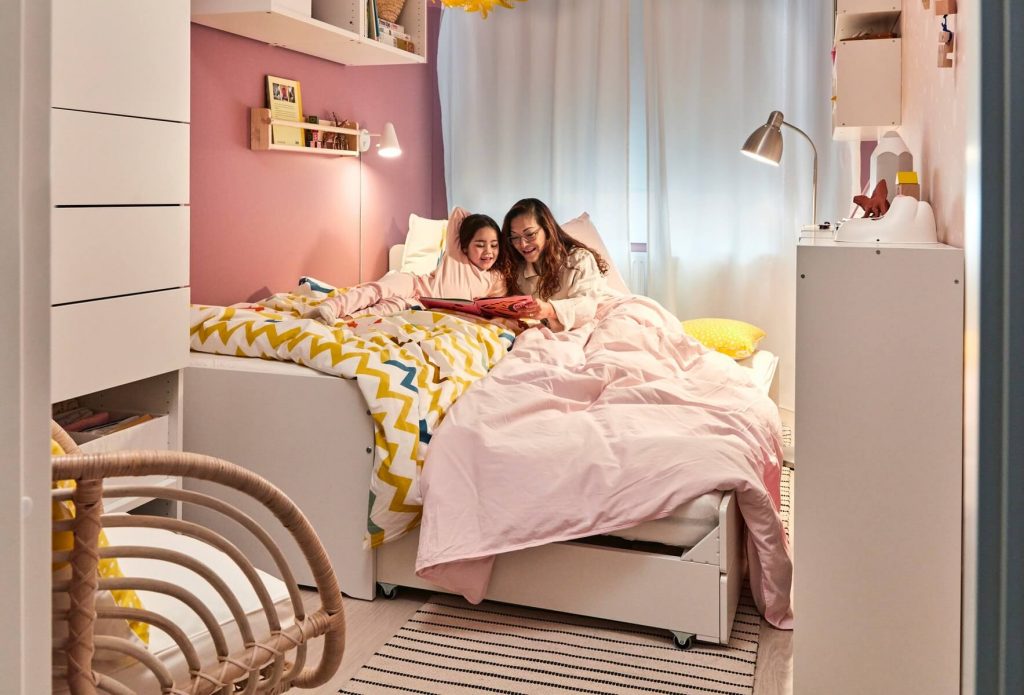 As there is no exact art or science to decorating our home, it helps that we have the help of experts like IKEA to achieve our dream space. Indeed, we do not want to fill our personal space with too many iconic pieces that may appear over-styled or fussy. Our home is our solace from life's pressure and one that contributes to a healthier lifestyle. Let IKEA help us achieve that.
Momi Berlin Directory
IKEA Philippines Website | Facebook