Dear survivor,
Coronavirus disease 2019 (COVID-19) accompanied husband on his way home one September evening. Before that day, though, he messaged and told me he is sick. "Kindly prepare medicine and, if possible, put the kids to bed," were his words.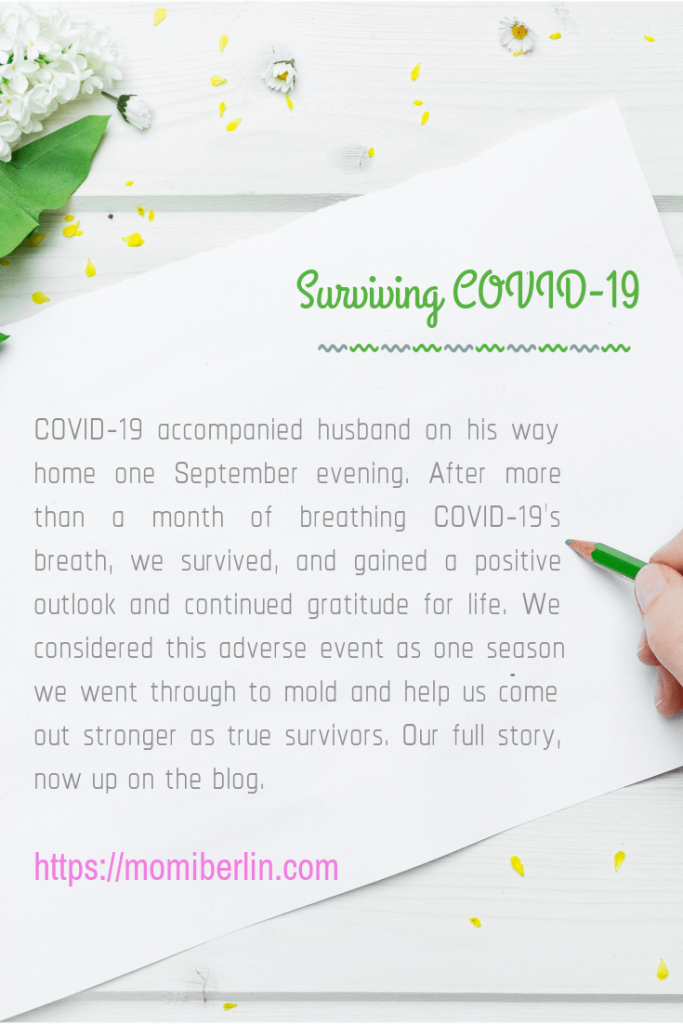 That night, I asked for my mother's help. I requested her to accommodate us for the night and the days to come as my husband was not feeling well. I fear that what I fear the most those days would come to reality – that husband would catch this invisible enemy and come unwelcomed in our house.
I prepared everything my husband would need – medicine, a new set of towels, and clean clothes. I also cooked food good for at least three days, so all he needs to do is reheat them. I cleaned and disinfected the house, too. Then we left our abode and put a note on the table that says "Be strong. I will come back from time to time to check on you."
Though brilliant as it may, the plan didn't push through.
The unwelcome visitor

That same night, I got a fever and a sore throat. Our third son complained to me of shortness of breath and muscle aches. He was experiencing fever also. Our youngest son, too, caught a fever. I requested my mom to look after our three boys as the other two children and I will go back to our house. Those experiencing common signs and symptoms of COVID-19 will remain at our place, while those who are fine will stay at my mother's.
Husband went home that night. He looked too tired. His temperature was 39.1°C. For the next nine days, he made the living area his temporary room. He seldom left his makeshift bed as it was too painful to move.
He had a cough on the third day and experienced difficulty breathing. On the fifth day, he complained of loss of taste and smell, extreme muscle aches, and chills.
It was a pain to see him crawl on his way to the comfort room as sometimes, extreme muscle pain restricted him from moving fast and easily. He described the pain as too excruciating that he prayed none of the boys would experience it.
The excruciating pain
As I study my husband's situation, the symptoms of COVID-19 perhaps appeared a few days after he contracted the virus. That translated to the fact that before he felt extremely ill, he already brought home the virus. Most probably, too, the two boys and I got them. Luckily, our three other children were spared.
It seemed surreal that we have a tiny house, and yet it felt so empty with everybody confined in his own little space. Husband in the living room, while our third son inside his bedroom. Both only leave their places to use the toilet and eat meals. Our youngest son and I, on the other hand, stayed in our room most of the time. It was also there that we play, sing, and sleep.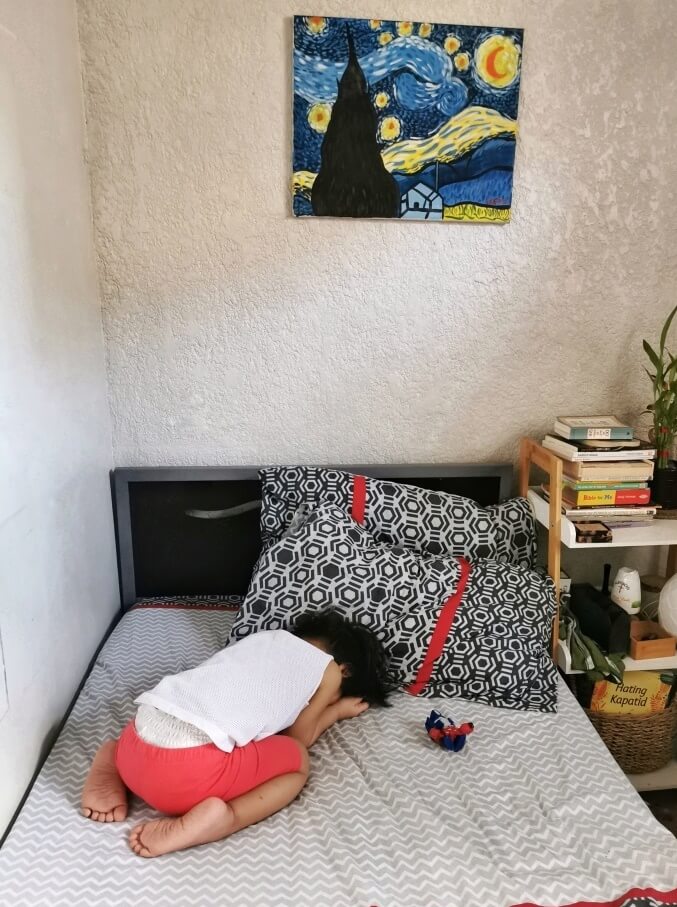 There were several nights I cried for healing and that our boys would recover fast. I must have done something good in the past that God answered my prayers. In a week, our three-year-old no longer experience high fever, cough, and diarrhea. Our 15-year-old, too, had his sense of taste and smell returned after two weeks. My husband gradually improved, and on his 15th day, he had finally recovered. Despite those developments, we still wore masks and almost drown ourselves in rubbing alcohol until I completely heal after about a month and a half.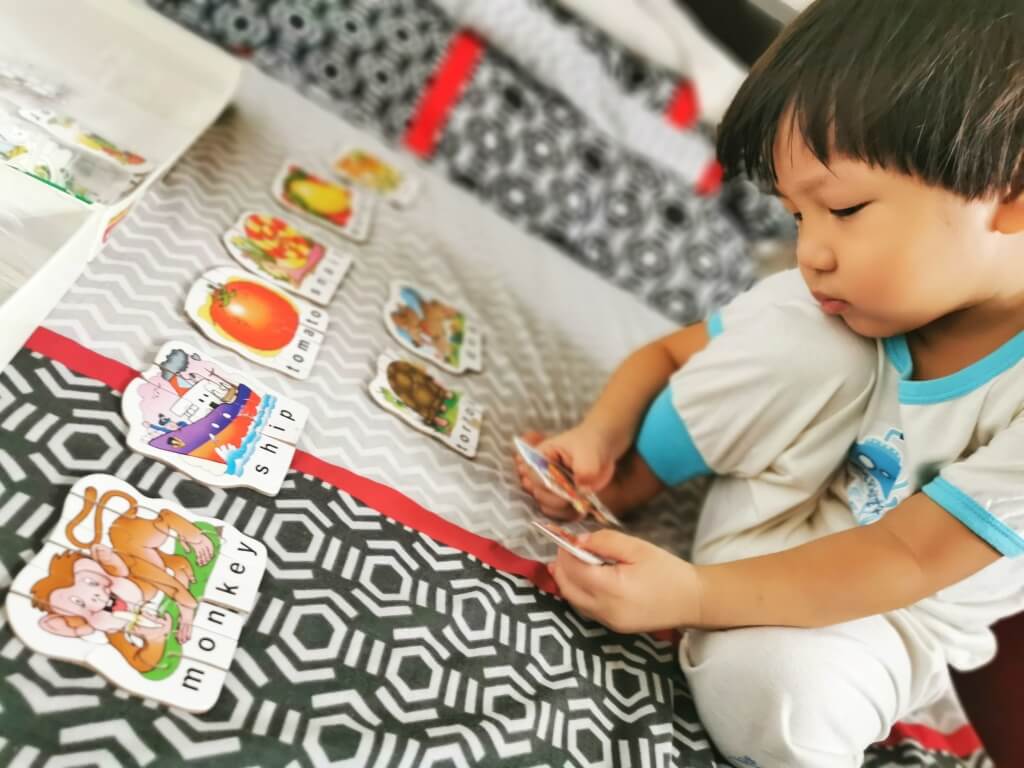 I must have forgotten to include myself in my prayer because my condition worsened as the days passed.
My entire body was aching, and my eyes were hurting from the headache. It was just too much to deal with the pain; I can't even describe how it was like. There were days I could feel myself repeatedly shaking with chills, the same how my husband would describe those nights and days he slept alone in the living room. And on the fifth day, I experienced a temporary loss of taste and smell. I continued to cook for us, though, and no one complained of what the food tasted. Everyone was sick that our food became a mere fuel to survive and not to enjoy.
The triumphant reunion
After a month and a half, our three other boys rejoined us at the tiny house. It was quite a reunion, also my husband's birthday. Proudly, we could say that amidst the emergency the world is experiencing, as the doctors and nurses wage on the frontline, and many are on their knees fighting the invisible enemy, we were part of those who survived. That day in September COVID-19 entered our house and stayed there for more than a month, we emerged as victors with a beautiful lesson left for us to appreciate.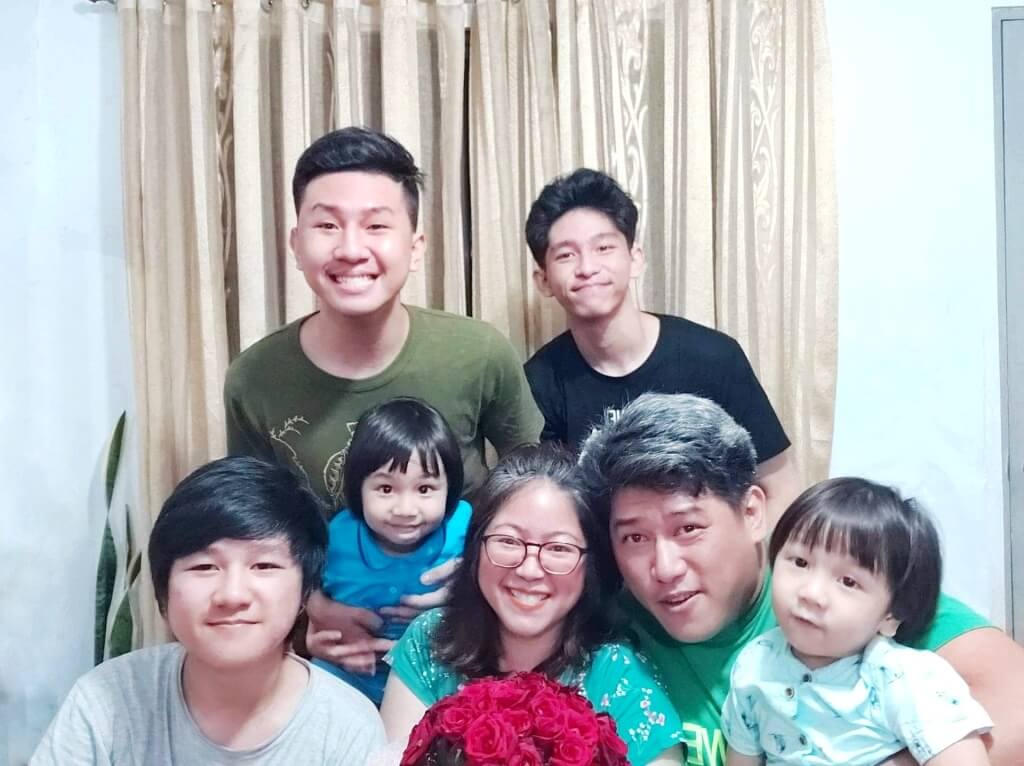 The valuable learning
"People say you don't know what you've got until it's gone. The truth is, you knew what you had; you just never thought you'd lose it."

For one, my senses of smell and taste are something I failed to properly appreciate. Those days I temporarily lost my senses of smell and taste, I didn't have the appetite to eat. I still eat, though, because I needed to. Funny that I also missed the smell of my son's poop. Smelling a carton of milk to know if it's spoiled was quite an impossible task, too. Practically, I couldn't smell a thing, which made me lose the simple comforts of things around me.
This made me realize that it is easy for us to take for granted what we thought the simplest things in life. Only when we lost it that we recognize its significance.
Honestly, it is hard to appreciate the value of something or someone until it was taken away from us. Same with it's hard to understand the importance of health until we got sick. Regaining our health made me appreciate my family more, regard time as precious, and consider even the little things a component to make life more beautiful.
Contacting COVID-19 and healing from it made me see and feel the need to value and enjoy everything around us. We don't wait until we lose something or someone to realize how important it was.
After more than a month of breathing COVID-19's breath, we gained a positive outlook and continued gratitude for life. The experience made us realize the importance of self-love, value for others, and the ability to communicate with empathy. The adverse events and situations in life were just seasons we went through to mold and help us come out stronger as true survivors.
After triumphantly winning against COVID-19, the disease, though, took my father the following few months. But that is entirely another story to tell.
Sincerely,
Yourself, a COVID-19 survivor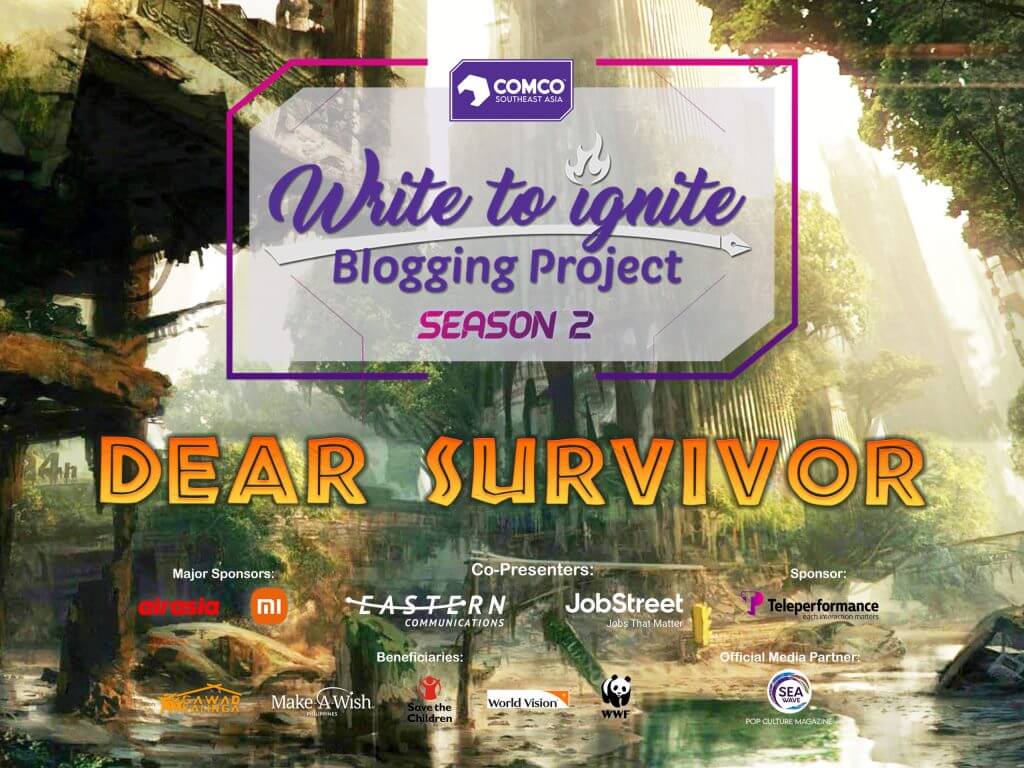 This story is an entry to ComCo Southeast Asia's "Write to Ignite Blogging Project Season 2: Dear Survivor". The initiative continues to respond to the need of our times, as every story comes a long way during this period of crisis. The initiative aims to pull and collate powerful stories from the Philippine blogging communities to inspire the nation to rise and move forward amidst the difficult situation. The "Write to Ignite Blogging Project" Season 2 is made possible by ComCo Southeast Asia, with Eastern Communications and Jobstreet as co-presenters, with AirAsia and Xiaomi as major sponsors, and with Teleperformance as sponsor.