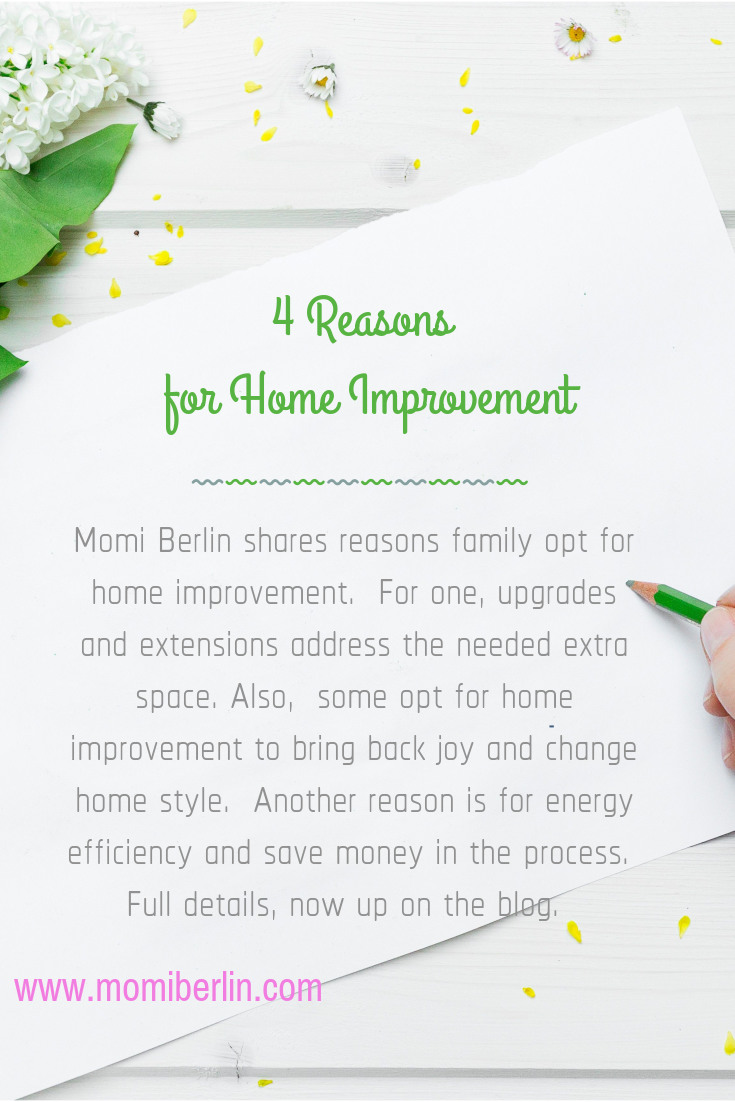 Today is Wednesday, and husband and I came from the boys' school.  Every day, we drive the boys to their school and also fetch them in the evening.  On our way home, husband mentioned he noticed a lot of home renovations happening within our subdivision.
"Our neighbors seem to have lots of money for home improvement," he said.
"Perhaps these people got their retirement already and would want to see some improvement in their house. Or their children graduated from school already that they now have the money to spend for home remodeling or repair," was my polite answer.
The husband nodded in agreement.  Our place is just a small village that almost everyone knows each other.  We see each other during church and community events.  Most of the elders in our community are of the same age as our parents, so they are likely in their retirement. Most of their children graduated from school already and have a family of their own. Given that, they have their retirement or pension money all by themselves to use.  And many of them opted to use part of their money for home renovation.
Home improvements aren't cheap.  Sometimes, they become even more expensive than building a new house.  This is because others would prefer to do complete demolition and remodeling.   Home upgrades also cost a lot especially if one hires a professional home renovation contractor.
As we look at each house, I saw both of us smiling.  Perhaps, husband and I imagined that soon, we will also have our own space and when the kids graduated from school, we will be able to have our humble home upgraded.  Which made me ask myself, what are the benefits of home renovation.
Improve Space
Usually, most start-up families buy a house that could accommodate their small family.  Then as time progresses, they would do upgrades and extension to address the need for the extra space.  A new bedroom or comfort room may require the help of a civil engineer and also the necessary permit from the city hall.  An additional floor may change the layout of the house. Proper coordination with the house engineer is also essential to make sure the structure can accept the additional load.  It is prudent then that if a start-up couple has the money, they get a bigger space to accommodate added rooms should they decide for home improvement.
Spark Joy
A house has its life expectancy.  The windows and doors get worn out because of constant use and misuse and also due to weather.  Sometimes, the window frame may fall off completely while the color strips off.  The floor, too, may start to deform with time same with the roof and ceiling.  Many from the generation today opt for opportunities for Pinterest-worthy window frame and door.  They also choose to free up more floor space by opting for clean-looking tiles or laminated wood.  They simply opt for choices that spark joy.
Change Home Style
Home trends change and evolve. A glass house may become trending in one season while a residential space made of bricks may continue to be popular for years.  There was also a season when bungalow became the sought-after abode then suddenly replaced by townhouses then condominiums.
As for the interior, some homeowners would want an overhaul of their kitchen and master bath to fit with all the current trends.  They saw modern kitchen designs from the houses or hotels they recently visited.  If this is the case, often, with the new kitchen and bathroom look, the family may decide to extend the home remodeling to their living room and even the children or master bedroom.
Energy Efficiency
There are also families that choose to maximize their investment and opt for home improvement that doubles to save money and energy. Main doors made of hardwood with glass panel is an excellent example of an energy efficient door. This keeps them the high electricity bill because they utilize the benefits of natural light.  With sunlight passing through the glass panel, each household's energy bill will be reduced to perhaps half of their total electricity consumption.
Reasons for Home Renovation
We reached our house, and our little darlings gave us their warm, welcoming hug.  Their tight embrace made me feel at home. And all the more that I am inspired to push for a home renovation to give them a haven that would spell comfort, love, and safety.