Pinoy's natural caring nature

The coronavirus (COVID-19) pandemic plays out on a global scale. The Philippine government's decision to place the country under a state of calamity enabled national and local units to quickly access relief funds and curb the spread of the disease. However, we can't dismiss the pandemic's effect in all aspects of living from economy to education, transportation, and even mental health.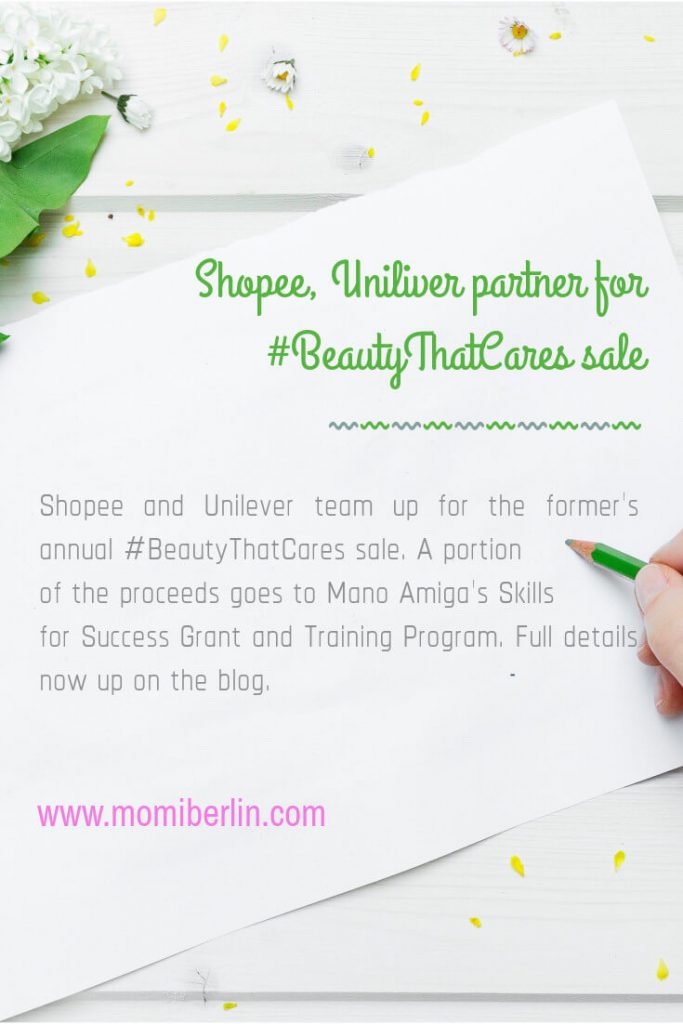 But if there is one thing that truly emerged in this crisis, it is the Pinoy's natural caring nature. Many get involved in giving back, volunteering virtually, and even checking in on people who might need support.
Empowering people and communities
One organization that empowers people and communities through education and development initiatives is Mano Amiga. The group helps microentrepreneurs, such as sari-sari store owners and online sellers, to start, sustain or scale their business. Through a monetary grant to get them the necessary funding, and training courses focused on essentials of entrepreneurship, online selling and finance, the organization aims to support small local businesses and to help them get back on their feet in the new normal.
BeautyThatCares sale

Now, everyone's well-loved brand Unilever teams ups with Shopee for the later's annual #BeautyThatCares sale. As customers get to add heart to cart and avail of up to 70% off on Unilever Beauty and Personal Care products on Shopee, a portion of the proceeds will go directly to Mano Amiga's Skills for Success Grant and Training Program. The sale is from August 29–31.
As a partner for the #BeautyThatCares campaign, Shopee onboards small businesses onto their platform as marketplace sellers which will empower them with more sales and growth opportunities, reduce their operational costs, and reach new customers. As Dorothy Dee-Ching, Unilever Philippines' Vice President for Beauty and Personal Care, says in a statement, "Our purpose is to create a positive impact for the people, for the planet and for the society. With the ongoing health crisis, we'd like to do our part to help fellow Filipinos who have been most affected, particularly small businesses struggling to keep afloat. We are bringing back the #BeautyThatCares sale this year, focusing our efforts on helping them."
"We are so thankful Shopee has once again partnered with us for this initiative, and we are enjoining Filipinos to take part in the sale for the benefit of Mano Amiga's communities," Dee-Ching added.

Add heart to cart


To make adding heart to cart more special, Unilever Philippines partnered with several of their brand ambassadors – Coleen Garcia, Laureen Uy, Ylona Garcia, Aryanna Epperson and Vina Guerrero – to curate limited edition Beauty Care Kits. Each kit is only available during the three-day sale and contains favorite products and a specially designed face mask by the brand ambassador.
Vouchers and discounts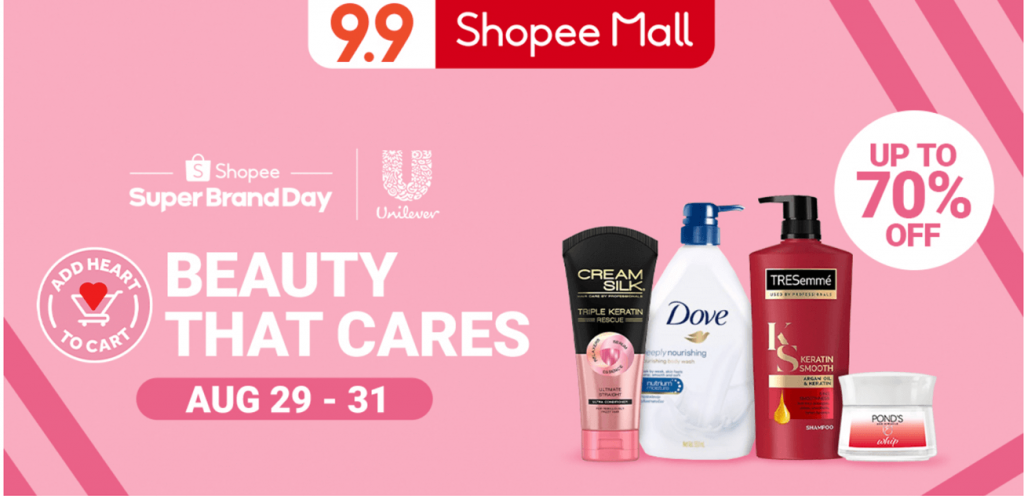 Aside from the brand ambassador collaboration, all-day discounts up to 70% off on Unilever Beauty and Personal Care brands – Dove, TRESemmé, St. Ives, Cream Silk, Pond's and many more – are up for grab. Exclusive vouchers are also available of up to P300 off. There are also other great deals such as

● Flash sales takeovers, with deals as low as P29
● Limited edition Beauty Care Kits co-designed by your favorite beauty influencers, for only P499
● Up to 3 FREE product samples with every purchase
● Timed offers and hourly raffle with over 150K worth of giveaways

Find out more about #BeautyThatCares sale at https://shopee.ph/m/mall-daily-offers. Download the Shopee app for free on the App Store or Google Play Store.