Habits to adopt while in lockdown
The COVID-19 might have brought us tremendous fear, but always remember never to feel hopeless.  Difficult times always lead to better days.  In fact, in many parts of the world, things are slowly returning to normal, albeit at a slow pace. And together with that progress are learnings this pandemic has taught us.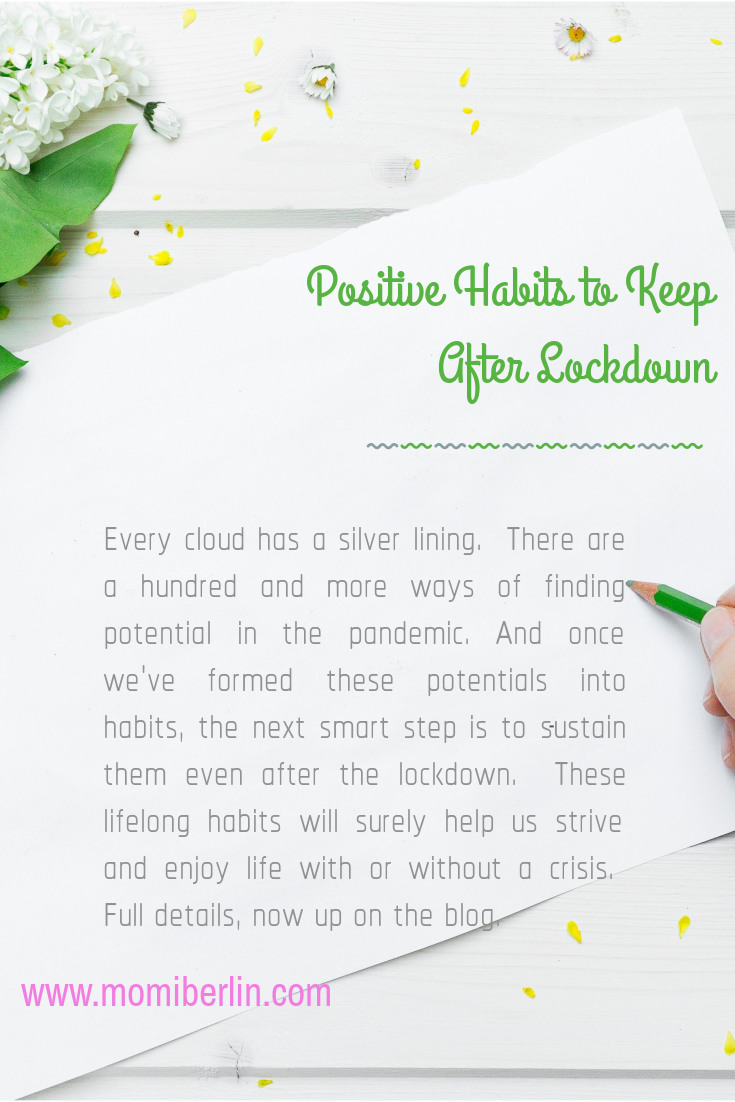 Communicate
A number of us weren't able to see friends and family because of the strict quarantine measures.  As a result, many resorted to FaceTime or Zoom calls just to see loved ones.  We might say that if not for the lockdown, we wouldn't be making time for such calls.  Though these calls do not happen all the time, it's the habit formed to keep in touch that makes it sweet.
Tidy up
The quarantine left many of us stuck in our homes and finally made time for pending projects.  Since the lockdown, many already organize their kitchen cabinets and drawers and sort out a bag of clothes to give away for goodwill. For things we no longer need but are still of value; we can always have 2 Men and a Truck to help us clean up and store these items.  The habit of getting organized is an excellent habit of keeping up, even after life gets back to normal.
Reduce food waste
We might be hurting from the loss of our income, but we still find ways to survive.  Some of us started to grow their food, instead of spending on it.  Several vegetable pantry staples are relatively easy to grow, even in recycled containers like milk can or pet bottles.  And once the quarantine ends, many of us would surely reap the benefits from our home gardening initiative.
Positive Habits to Keep After Lockdown
Every cloud has a silver lining.  There are a hundred and more ways of finding potential in the pandemic. And once we've formed these potentials into habits, the next smart step is to sustain them even after the lockdown.  These lifelong habits will surely help us strive and enjoy life with or without a crisis.