Sharp celebrates 108th year with an online product launch under the 'Stay Home, Stay Sharp' campaign
One of our tried-and-tested and favorite appliance brands is Sharp Corporation. It is also one of the world's leading Technological Innovators, meaning the company has been continuously offering innovative and efficient products for more than a century already. And in all its products, Sharp always put into consideration the ever-changing demands of the market.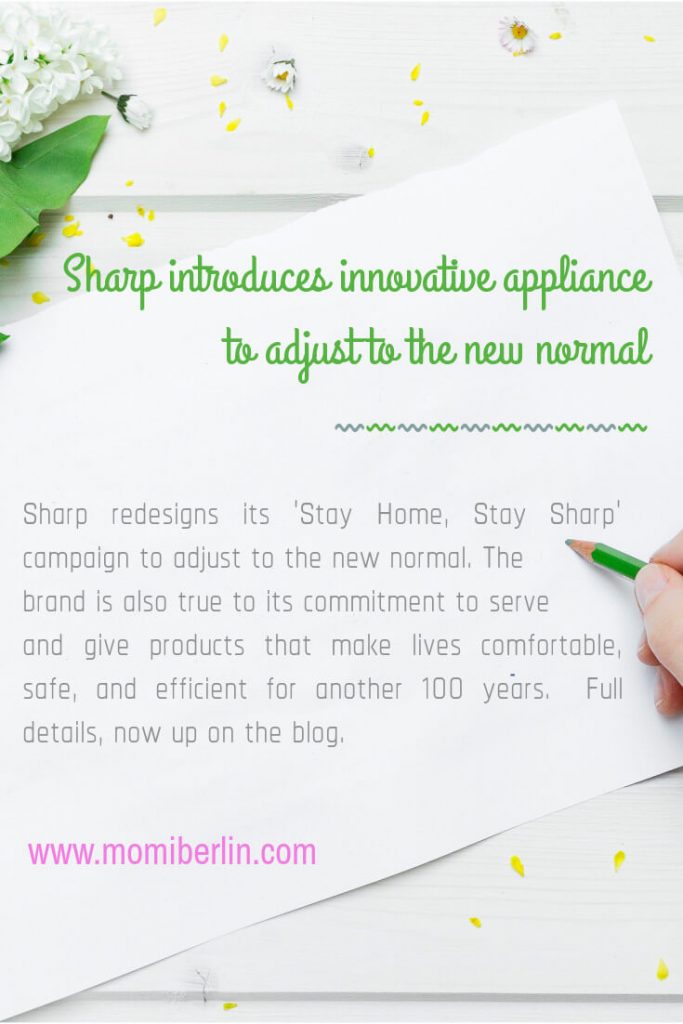 This 2020, Sharp gears towards the aim of being the best partner in every household. And as the company brings in convenience, protection, and lifestyle evolution to everyone, Sharp now provides changes and innovation with its 8K+5G and AIoT technology. Such an introduction to technological innovation is to uphold the brand's long term mission to support sustainable growth for the next 100 years.
Given this direction, Sharp redesigns its 'Stay Home, Stay Sharp' campaign to adjust to the new normal. And one of the critical technologies that will help consumers adapt to this new normal is Sharp's Plasmacluster Ion Technology. This kind of technology, which promotes clean and safe air is incorporated into its air conditioners, air purifiers, and refrigerators.
In a statement, Sharp Philippines President, Mr. Kazuo Kito stressed that as we spend more time at home, Sharp also improves its appliance to provide a clean and comfortable home environment.  
Sharp recently introduced its latest products through an online product launch. Hosted by JV Cruz and DJ Raqi, the Stay Home, Stay Sharp launched 4 Door Refrigerator, Android LCD TV, Cyclone Technology Vacuum Cleaners, Dynabook Lap Top Computers, Side-by-Side Inverter Refrigerator, and the Healsio Line Up.
Android LCD TV
We may say watching television show has been one of the bonding activities in every Filipino household. For an even greater high standard viewing experience, Sharp introduces its Android TVs, 4T-C50BK1X, 4T-C60BK1X, and 4T-C60CK1X. Each has built-in Netflix and boosts of its Ultra HD AQUOS 4K Technology.
Cyclone Technology Vacuum Cleaner
To maintain cleanliness at home, especially this time of health uncertainty, Cyclone Technology Vacuum (EC-EB18P-R) does its job even beyond our expectations. This unit boasts dynamic and high powered suction to effectively separate collected dust and allergen particles from the air. This product can contain small particles (10 micrometers in diameter) and ensures trapped dust and allergens are intact.  
Dynabook Lap Top Computers
This pandemic, the business and education landscape shifted from the traditional to work-from-home and online learning setup. Given the new demand, Sharp introduced the Dynabook Sattelite Pro L40 laptop. This unit intends to help both employees and students with its dual storage support and fast and powerful performance. Dynabook Sattelite Pro L40 is equipped with the 10th Generation of Intel Core i3, i5, and i7.
Healsio Line Up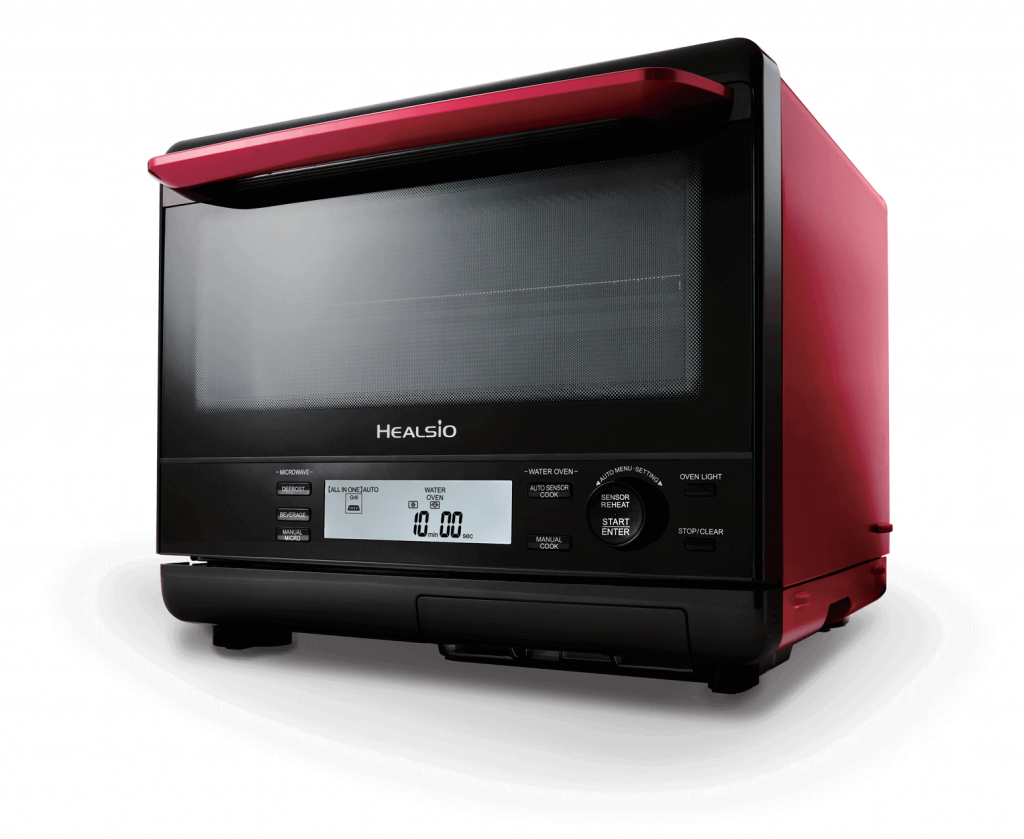 Everyone's best partner in providing a healthy and easy way of cooking food, the Healsio line up is another innovation from Sharp. Its Hotcook (KN-H24FA) is a multi-purpose electric cooker that uses a steam circulation system to let food cook using its own moisture. Through this technology, the food's nutrients and natural flavor are retained, promoting healthy and safe food.  
The Sharp Vacuum Blender, on the other hand, helps one make healthy juices by removing 80% of the air inside the jug before blending. This unit also prevents oxidation and retains the nutrients such as vitamins and dietary fiber, keeping the juice's original flavor.
Another Healsio innovation is the Healsio Oven (AX-1700F-R), which uses superheated steam to cook food instead of the conventional heat. The superheated steam is eight times hotter than the usual hot air, which melts unwanted fats and oil and reduces salt content. Using the Healsio Oven also guarantees to keep the moisture of food to preserve its nutrients.
Refrigerator
More than ever, we need to limit our trips to the grocery and market at this pandemic. Sharp understands our need for a large food compartment and safe storage; thus, it introduces its latest 16cu.ft. 4 Door Refrigerator (SJ-FLG16AVP-BK) with Plasmacluster Ion Technology  More than the ample storage space, this unit keeps food fresh and safe for a more extended period. Another new unit is the Sharp 20cu.ft Side-by-Side Refrigerator (SJ-BL20AVP-SL), offering enormous storage for the freezer and fresh food compartments. Both the 16cu.ft 4 Door and 20cu.ft Side-by-Side units are equipped with Inverter Technology, reducing energy consumption.
Sharp launches new innovation for the new normal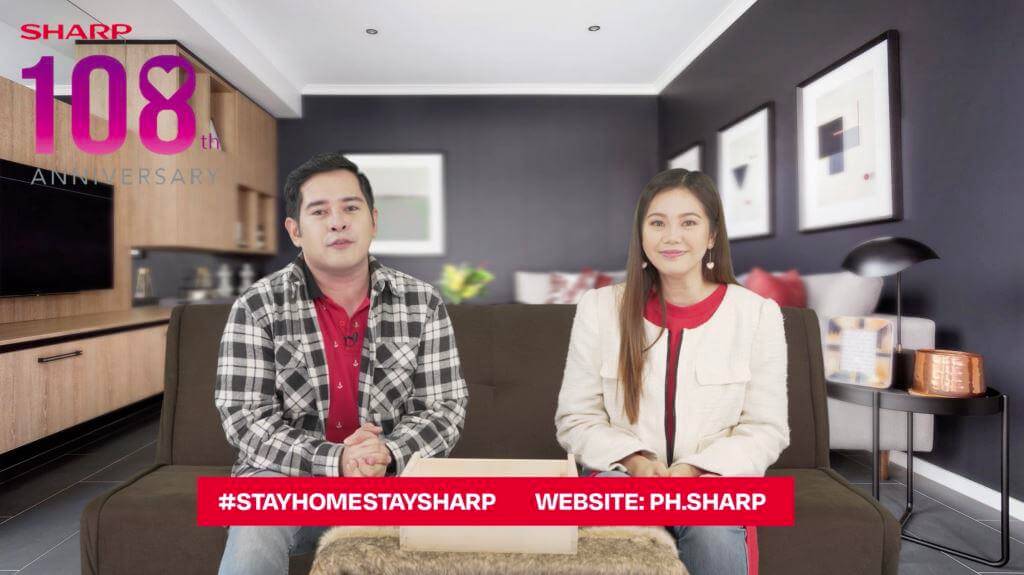 True to its commitment, Sharp continues to serve us and give products that make lives comfortable, safe, and efficient for another 100 years. More than the situation we are in, Sharp introduces all these new innovations because the company is beyond thankful for the 108 years of support we also give them. As they say, gratitude begets gratitude.
Momi Berlin Directory
Sharp Philippines Website | Facebook