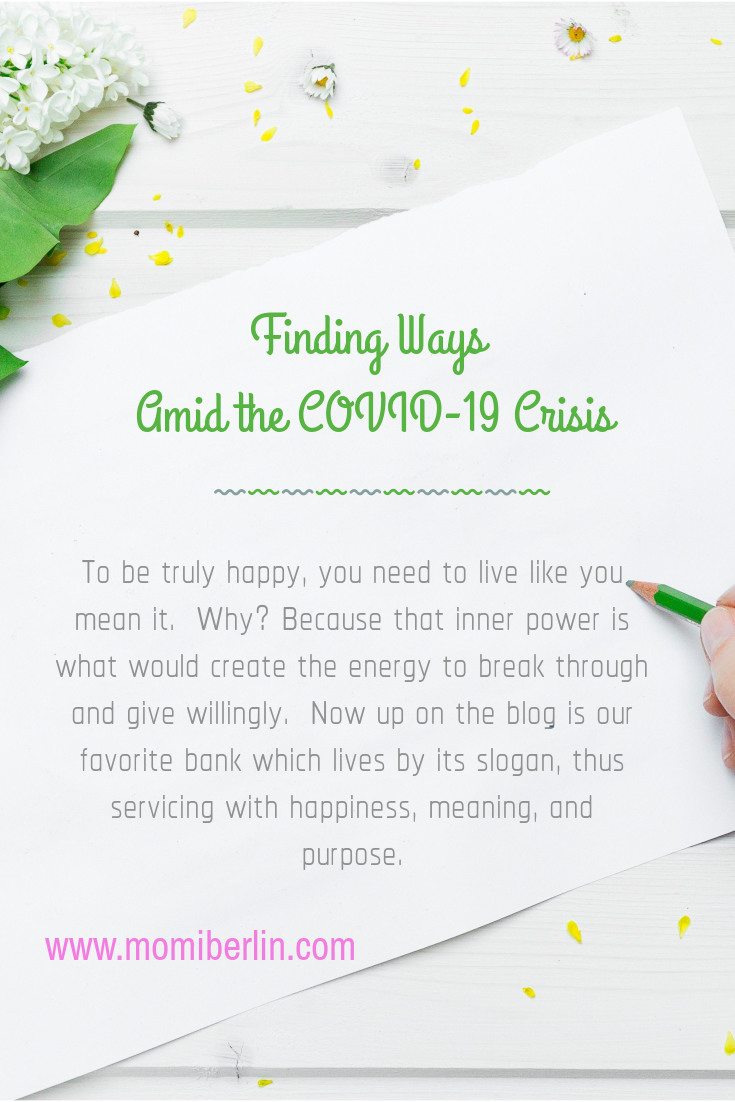 Are you happy?

We read in one literature that to be truly happy, help others.  Because if we help, it not only benefits those we support but also ourselves.  Don't you just feel good inside after a kind deed?

[tweetshareinline tweet="Extending support also somehow boosts our physical and mental health – defining our meaning or purpose in life" username="SPk3(ad*e(5d4@pEwem@tnlADFb9ZZc8:1:1″].  But it is too good to note that giving doesn't always makes us feel good.  Sometimes, it depletes us and makes us feel taken advantage of.  In this case, we need to know how to give not until it hurts.  [tweetshareinline tweet="Giving should make us feel alive" username="SPk3(ad*e(5d4@pEwem@tnlADFb9ZZc8:1:1″]. 
Which led us to create our happiness guide; and we hope this may also guide you to find happiness in giving.
be guided by your mantra
A personal mantra is that guide or saying you live by.  Just like how an organization, for example, defines itself. A perfect example is how our bank, BDO Unibank, truly lives up to its slogan "We Find Ways."

BDO Unibank continues to find ways for its bank services to be accessible in areas covered by the prevailing enhanced community quarantine.   Our area is part of it, and as we recently visited our Anonas office in Quezon City, we find the ATM on Wheels along its streets.The roving ATM on Wheels, as we were told, had already serviced  Bagbaguin in Caloocan and Pasig City.  It has likewise reached Savemore Branch in Camarin, Caloocan.  We were told that from April 16-18, it is scheduled to be deployed within Savemore Branch in Novaliches. 
Finding Ways Amid COVID-19
We love this ATM on Wheels as bank clients are still able to perform various transactions such as balance inquiry, cash withdrawal, and cash advance. Anyone can also do BDO cash card reload, prepaid mobile reload, and fund transfer through the mobile ATM.  A donation, activation of online banking enrolment, and third party fund transfer and pin change are also welcome.
The ATM on Wheels (available from 11 am to 6 pm) accepts both local and international cards. It is positioned in areas where BDO branches are closed as well in places where there are no nearby ATMs.
What does ATM on Wheels has to do with the happiness guide?
We are satisfied with how BDO implements a containment strategy for the benefit of its bank clients.  Its swift decision making about the ATM on wheels truly makes a great help and impact, especially for us in areas where no BDO bank is readily accessible. 
BDO Unibank lives as it means it.  It lives by its slogan, "We find ways."  And with finding ways, it leads its people to imbibe this company mantra.    By living like they mean their motto, there is no stopping then servicing its clients despite the COVID-19 pandemic.  The bank also becomes proactive and not just reactive about the situation.
Momi Berlin's happiness guide
We may say then that [tweetshareinline tweet="to be truly happy, you need to live as you mean it" username="SPk3(ad*e(5d4@pEwem@tnlADFb9ZZc8:1:1″] as that inner power is what would create that energy for you to break through and give willingly.  Just like BDO Unibank, it stands by its "We find ways." The bank stands to gain purpose, meaning, and happiness – such things we often look around but just so aloof to find us.