How to keep the skin healthy and glowing?
Acne can significantly undermine a teenager's self-esteem. We know that firsthand.  Feeling conscious about acne isn't vanity; it is the sentiments many consider us to be dirty because of our pimples.   Among many stages, it is during the teenage years that the need for social acceptance is the highest.  And we could very well understand the uneasiness of our teenage boy to face the camera, video, or even meet acquaintances all because of his pimples.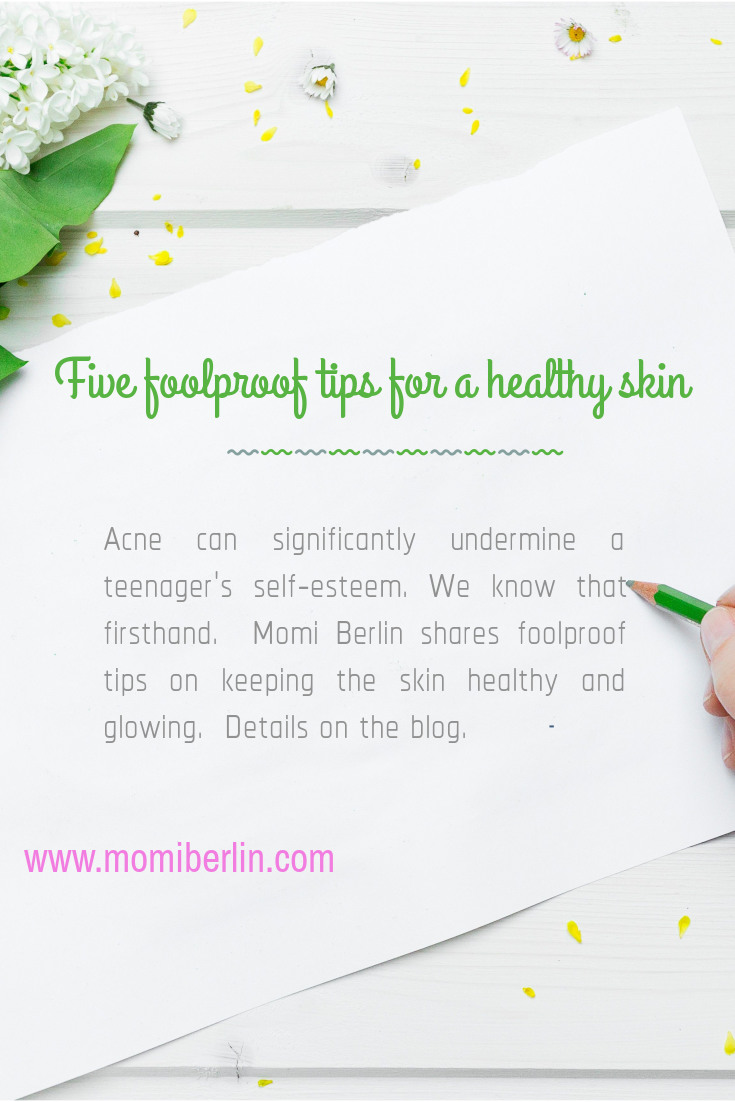 When it seems it is impossible to manage those vast zits on the face, the good news is, there are ways to prevent and even treat them from coming.  Diwatang Maria founder Ma. Concepcion Macalintal shares some skincare tips on how to keep the skin healthy and glowing.  Diwatang Maria, by the way, is a premium beauty soap brand that prides itself as 100% Filipino brand, all-natural and eco-friendly.
Know your skin
The first step in taking care of the skin consistently is knowing our skin type. Each skin type has different needs, and not everything we put on or use for our skin is good for us.
Clean according to your skin type
People with normal skin types are usually not worried about the products they use on their faces.  Those with sensitive skin types, on the other hand, fear to use just anything.   Macalintal shares that a gentle soap or facial foam is best for all skin types. It is also advisable to use lukewarm water when cleansing oily or sensitive skin. Rubbing the face with a towel is also a big no.  She adds to avoid soaps that contain alcohol, paraben, or toxic ingredients, too. Ingredients that are good for a sensitive type of skin are shea butter, oats, or aloe, as these are known for their calming effects on the skin.
Moisturize
As one age, the skin loses its elasticity.  Moisturizing can help the skin stay supple and hydrated. It is advisable to start it while we are still young. And just like in looking for soap, use moisturizers that are best for our skin type. 
Sunscreen is equally important, too. The harmful UV rays from the sun cause the skin to age rapidly. Wearing sunscreen all the time delays the signs of aging.
Feed your skin
Medical studies show that the food we eat affects our complexion.  Opting for the right diet and food that contains necessary nutrients for healthy skin will surely reflect on our appearance. Some foods that are healthy for the skin are:
▪  Cocoa – Rich in antioxidants and can help hydrate the skin. It also improves circulation.
▪  Oats – Aside from the rich fiber it provides, which helps our digestive system, oats can soothe irritation and itching. According to Lisa Drayer, MA, RD, author of The Beauty Diet, oats prompt the body to produce insulin and increase the production of hormones known as androgens. "Elevated androgens cause sebaceous glands in the skin to secrete more oil that gets trapped inside pores, causing pimples."
▪  Carrots – Rich in vitamin A and known for its good effects on the skin. A study done in the United Kingdom in 2011 showed that people who eat more carrots have more glowing skin.
▪  Eggs – A single egg is packed with proteins.  It is also rich in selenium, a powerful antioxidant.
▪  Papaya – Its enzymes can whiten the skin. Its fruit, too, is rich in vitamin A and fiber.
Use non-toxic skincare products
The number one enemy of our skin is the chemicals we unwittingly apply on it. It is prudent we know what we put on our skin to avoid irritation.  This is what I love best about Diwatang Maria. All its soap variants clearly show the ingredients they contain.  
Diwatang Maria
The Diwatang  Maria Sinukuan has colloidal oatmeal, kernels, coconut oil, aloe vera, glutathione, and kojic acid. Diwatang Maria Makiling, on the other hand, has papaya enzymes, coconut oil, kojic acid, and aloe vera. While Diwatang Maria Cacao has colloidal oatmeal, kernels, shea butter, and aloe vera. Among the three, our teenager uses the Diwatang Maria Makiling.  In the first five days of use, impressive improvement is already visible. No new pimple seems to appear and his skin appears to naturally glow.
Diwatang Maria also supports other Filipino independent brands that are helping fight the social and economic crises caused by the pandemic through initiatives and efforts. The brand is part of Lift Lokal. Through this new online platform, we get access to the latest discounts and deals from countless Filipino independent brands. We also get to support jobs through our purchases and promote causes that keep us safe from COVID-19. We find this online platform helpful as it saves our economy, and it makes each entrepreneur -member feel that no one is left behind as we battle this crisis. 
Diwatang Maria also offers exciting packages for those who would want to distribute and resell the beauty soap.  Online selling, after all, is one way to earn even in the comfort of our homes.  It is also available in Lazada and Shoppee.
Momi Berlin Directorycheck
Diwatang Maria Website | Facebook | Instagram