BDO Network Bank delivers even during quarantine period
Despite the tough economic landscape caused by the prevailing COVID-19 pandemic, financial support like BDO Network Bank remains available for the micro small and medium enterprises (MSME).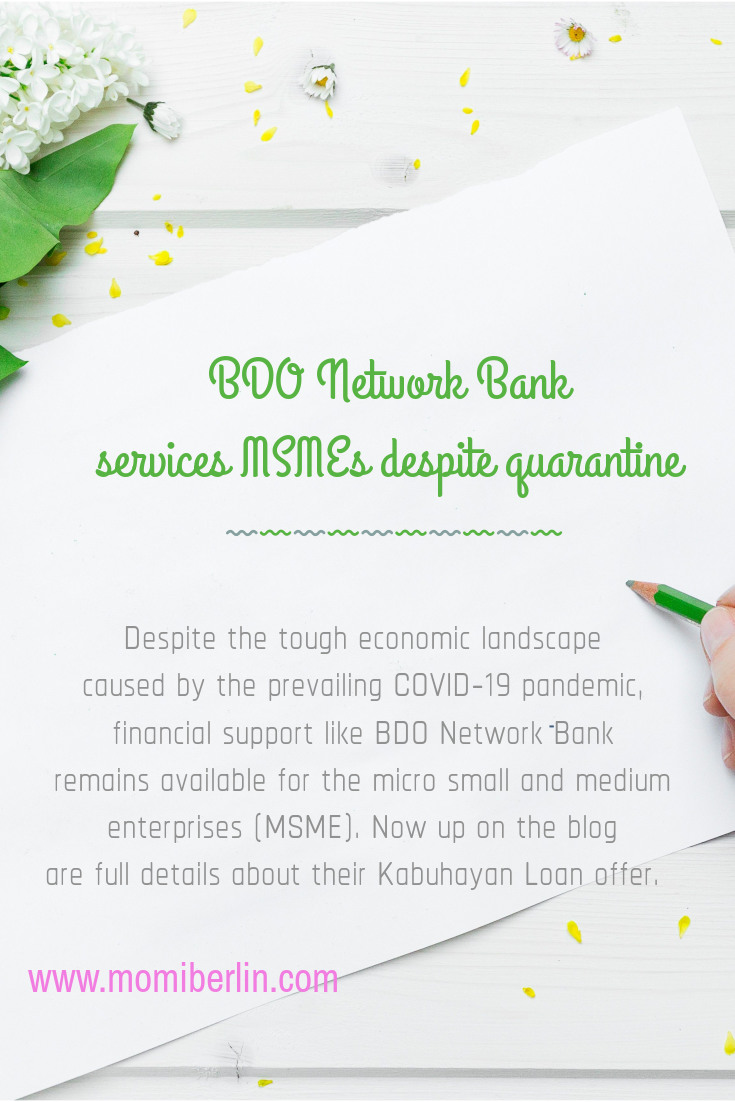 BDO Network Bank is the rural bank arm of BDO Unibank.  It continues to grant financing opportunities for small businesses that strive to grow, and at the same time, offer them easy credit payments. 
Finding ways
BDO Network senior vice president and head of MSME loans Karen Cua stresses that they remain open during the quarantine period.  It may not be easy because of the lockdown, but they find ways.  Those residing outside the municipality are in temporary bed spaces just to be able to report for work and provide service. 
Kabuhayan loan
To further help businesses, BDO Network Bank has the Kabuhayan Loan.  Through this loan, shops can loan from P30,000 to P500,000.  No collateral is needed, and borrowers can choose instalment options depending on their capacity to pay.  The payment period is even stretched for up to 24 months. To qualify, borrowers need to present existing business for at least the last three years. Another requirement is for them to generate weekly sales of P15,000-P200,000.
For application, they can log in at www.bdonetworkbank.com.ph and look for the 'Kabuhayan Loan.' An account officer from BDO Network Bank will contact to process the loan.