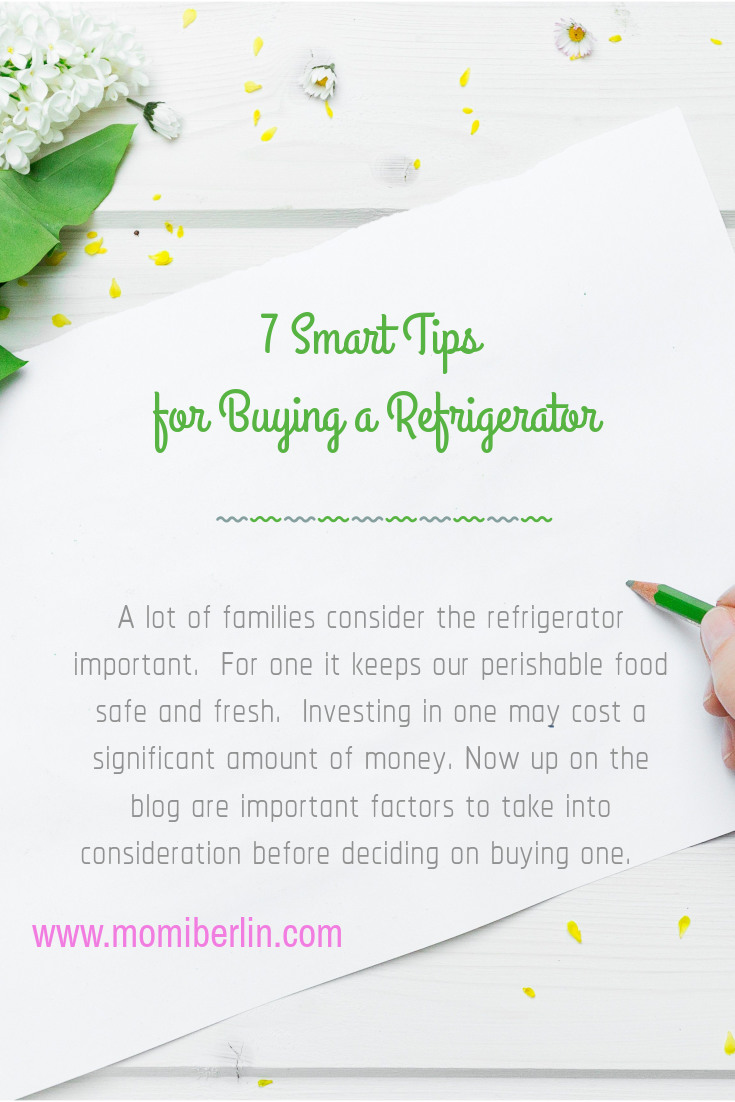 For many Filipinos, buying a refrigerator is a big decision to make. Though not necessarily a luxury appliance, some ref models nowadays have premium features such as WiFi connectivity for smart home integration. Nevertheless, a refrigerator costs a significant amount of money. It's crucial then to take a lot of factors into consideration before deciding on buying one. 
We recently dispatched our 12-year-old ref and got the best refrigerator that suits our needs.  Allow us to share with you some pointers we took into consideration.
Measure Everything First
Looking at refrigerators can be fascinating, especially when you're checking out the ultra-modern models with all the bells and whistles. But before you get too excited, make sure to measure everything first. The most critical dimensions would be the refrigerator itself and the area where you will place it. Make sure that the doors won't hit anything when you open them. It's also ideal to leave a couple of inches of space all around the fridge for proper ventilation.
Don't forget to measure the doorways, corridors, and other areas where the refrigerator will enter and pass to get into the kitchen. Are there any stairs? If you live in a condominium, will the service elevator fit the fridge? These measurements are especially important if you live in a tight space.
Analyze Your Storage Needs
The next thing you have to consider would be your storage needs. Do you cook a lot and have a lot of leftovers? Do you buy a lot of produce that needs refrigeration? Do you always keep a stock of frozen meats? These considerations will help you figure out how many cubic feet of storage you need. Of course, another significant factor that you should consider is the size of your family, and everyone's eating habits.
As a general rule, however, it's a good idea to get a refrigerator with adjustable shelves. You just never know how and when you'll need to store larger items like a pork knuckle or a whole cake.
Make Price Comparisons
There are four common types of refrigerators: top freezer, bottom freezer, side-by-side, and French door (side-by-side with a bottom freezer). Each has its advantages, but do note that top freezer models are cheaper. Single-door models usually follow the top freezer orientation or don't have built-in freezers at all—making them more affordable. And they don't always have the latest features. Make sure to check various models from different brands to see if there's something that suits both your needs and your budget.
Check the EER
If you want to save on overall costs and not just on the purchase price, check the refrigerator's EEF or energy efficiency ratio. This number is usually printed on a yellow sticker. The higher the EEF rating, the lower the energy consumption. Therefore, it will result in lower electricity bills and give you more savings in the long run. (Note that the EEF is the counterpart of an air conditioner's EER or energy efficiency rating.)
Consider Getting Inverter Models
If you want even more savings on your electricity bill, you might want to invest in refrigerators with inverter compressors. Conventional compressors have only one operating speed: HIGH. They run at full speed until the temperature reaches the right level and then stop completely. When the temperature changes, the compressor turns on again and then stops once the set temperature is achieved. This on-off cycle consumes much more energy.
Meanwhile, inverter compressors have adjustable speeds. And they also run continuously. If there is little to no activity, inverter compressors continue to run at a slower pace to maintain the internal temperature inside the refrigerator. They only speed up when there is a lot of activity to compensate for the loss of cold air. This results in up to 40% energy savings. Do note that inverter models cost more than conventional ones, so factor this in when you make your decision.
Don't Forget About Style
A refrigerator is a practical appliance, but that doesn't mean that you don't have to think about style when buying one. Indeed, being a large appliance, the look of your fridge will have a significant impact on the design of your kitchen.
Usually, refrigerators come in neutral colors like silver, gray, black, or white. These models typically feature clean lines and sleek design. However, you can also find more striking hues such as blue, purple, orange, or even red. There are also unique styles, such as those round-edged, pastel-colored designs that were popular in the 1950's. You just have to be patient in searching for a particular fridge that will suit your style preferences.
Think About Disposal
This isn't much of a concern if you're buying your first fridge. If you're replacing your old refrigerator, however, you need to think about proper disposal. Consider donating or selling the old one if it's still in good working condition. Otherwise, get in touch with garbage collectors or recyclers to know how you can dispose of your old refrigerator the right way.
Smart Tips For Buying a Refrigerator
Unlike a smartphone that you can easily replace every year, a refrigerator is a more significant investment. As a result, you need to be sure about your choice. Remember these tips when you buy a new refrigerator to help you make the best choice. So far, we are happy with our decision and serves us just right.