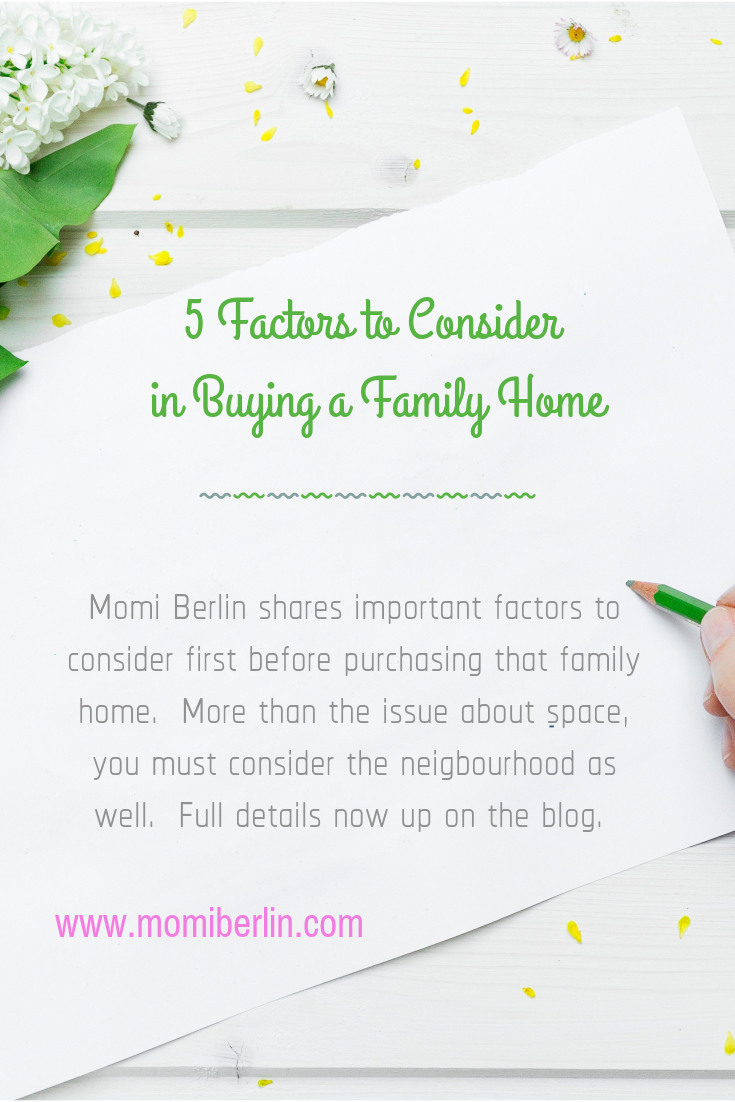 Most probably, you already own a home, but you need an upgrade owing to a new arrival in the family. Or maybe, you are currently renting, and you'd like a property that you can call your own. In any case, it's a hugely enjoyable and rewarding thing to have your own family home.  It's certainly something which you should be looking forward to if you are on the way to making it happen.
As it turns out, though, there are many things that you will need to consider in purchasing your family house.  The tips we have for you will help you find buying a family home as considerably easy, enjoyable, and very much possible.  
The Importance of Space
For most families, one of the most critical parts of the home is space.  Everyone loves to move in a spacious area.  In most cases, this is also what you will seek and hope to upgrade in the first place.  Thus, more than the vast area, it must be flexible enough to accommodate renovations and remodeling. This means you can alter as you see fit and as the situation demands.
With this in mind, be sure to look for the space quality when you are looking for a family home. As long as you end up with a property which has flexible space, you will find that your family is going to be happy and contented.
The Good Neighbourhood
Something else which is likely to prove valuable when buying a family home is the surrounding neighbourhood. Everyone easily falls for a neighbourhood that ensures your family can live in peace. To make sure you made the right decision about the place, check the local crime figures. Such information is readily available in the local government unit of that city. 
However, a good neighbourhood is about much more than having a low crime rate. An ideal place is in close proximity to schools, hospitals, supermarkets, and other essential institutions as well. Better look into these considerations before settling down to avoid hassle and stress in the future. 
The Safety Inside the Home
Of course, it doesn't matter how safe the local neighbourhood is if the home itself is not safe.  A haven means less to no worries at all when it comes to family members, especially for the children.  One good idea is to imagine that you are childproofing that house. Think about a place where you can raise your children easily and peacefully.  Whenever you see any house for sale, give great importance to its safety potential. 
The Professional Inspection
During house shopping, it's an excellent habit to inspect the property as best as you can. If you fail to look closely into the property, then you won't know what kind of horror might be awaiting you. Most likely, you don't want to put money down on a property which you have not inspected properly. It will help if you get a professional inspection company to help you with this concern.  Acquiring their services gives you added confidence in making the right home choice. An inspection will also help ensure that you are aware of any potential future issues in the home – something which a realtor might not be so keen to tell you about.  Such problems are an earthquake fault line and property near the creek. 
The Happiness of Everyone
Finally, bear in mind that you are not the only one who will be living in the property.   It is prudent also to ask your family what they think of the place, too. The more confident you are that everyone is happy with the property, the more likely it is that you can be satisfied with the property being the right one for all. So seek their opinions and do not overlook their concerns.
Factors to Consider in Buying a Family Home
Shopping for a home to finally deciding for a particular place is both a pleasurable and exciting experience. But it is more comforting to know that from the very start, you made the right decision about that house.  Surely, considering the pointers above would make your stay at your family home memorable, fun, and beautiful.