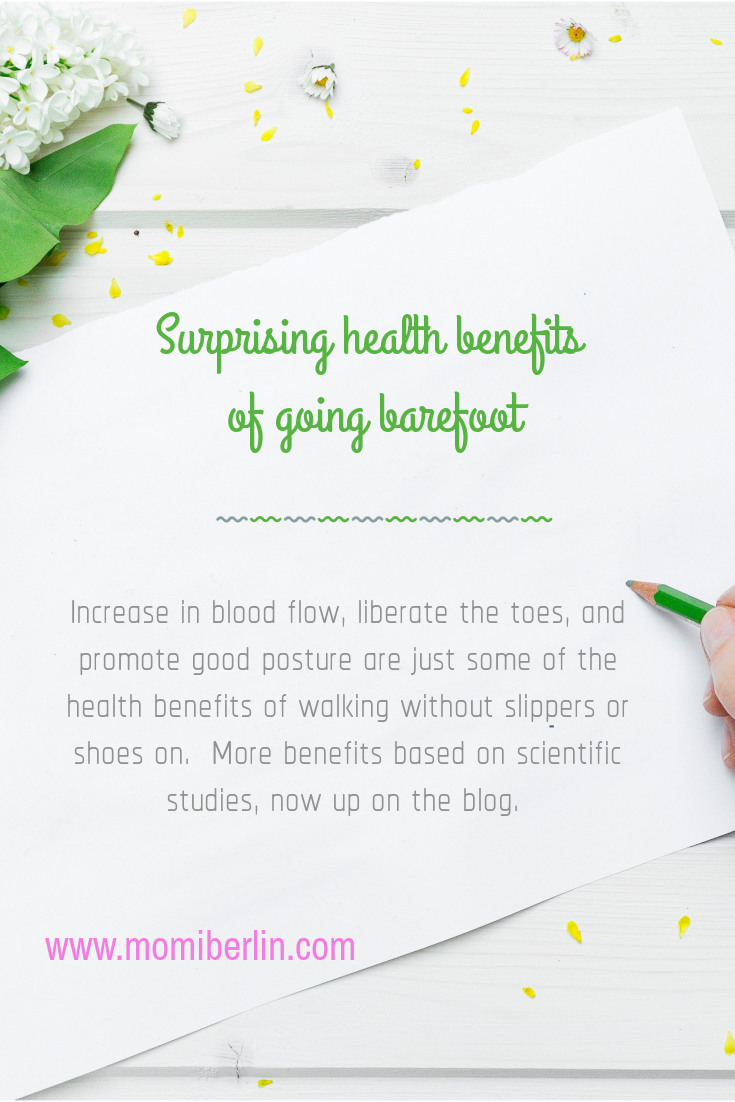 Most of us would probably be nagged by our parents to always wear slippers.  Otherwise, we will catch a cold if we go barefoot. Some mothers would even emphasize that bare feet spread germs and diseases.  Elders would also say we will get hookworm from not wearing even a pair of slippers.
Early studies, however, show the health benefits of going barefoot.  Also known as earthing, walking without slippers or shoes on improves sleep and reduces inflammation, among other things.
Momi Berlin gives a rundown of the surprising benefits of ditching that shoes.
Why should you go barefoot?
In contact with nature
Science explains that the earth has a natural charge.  We seem to do better when we are in direct contact with the electrons in the earth.  Walking or even standing wearing nothing on the feet allows us to synchronize with the earth's natural electric charge.
Studies further reveal that drawing electrons from the earth improves health.  For one, having direct contact with the sand helps regulate both the endocrine and nervous systems of our body.  The endocrine system influences almost every cellular function in the body. It plays a vital role in regulating metabolism, mood, growth, and even reproductive processes.
Increase in blood flow
Likewise, ditching shoes wake up long-dormant muscles of the feet and legs.  This makes the blood to flow smoothly, and an increase in blood flow means fewer aches and fewer varicose veins.
Liberates toes
Moreover, with shoes on, the toes cannot spread properly.  Some over sweat while others experience sore feet, especially if the shoes are too tight or close.
Promotes good posture
For most podiatrists, they believe that wearing shoes at a young age can hinder a child's walking and cerebral development.  Podiatrists are devoted to the study and surgical treatment of disorders of the foot, ankle, and lower extremity.
Podiatrists reason out that children tend to keep their heads up more when walking with no shoes on. Earthing likewise develops the muscles of the foot, which increase the strength of the foot's arch, and eventually, contribute to good posture.
Sensitivity precision
Research shows that barefoot running has brain benefit, too.   This is because the person pays more attention to his foot placement, avoiding a sharp object that may hurt his feet.  When the nerves aren't exposed to rocks, for instance, the feet then lose sensitivity precision and the ability to provide reliable information.
Surprising health benefits of going barefoot
Why not try taking your shoes off after you come home from work?  Or how about a switch to slippers when in the office? We dare you as well to explore the beach wearing nothing on the feet.  Perhaps you would experience that liberating feeling of the earth under your feet and feel more in touch with the world. Or you may also experience the benefits we have mentioned here.
Go barefoot for a change.