Make Teenagers Open Up
Do you remember when as a child, your little kiddo would talk non-stop? His questions seem endless. Fast forward, and he is now in his teens. He looks aloof and in no way interested to let you know anything about his life. Momi Berlin has 10 ways to get your teenagers open up.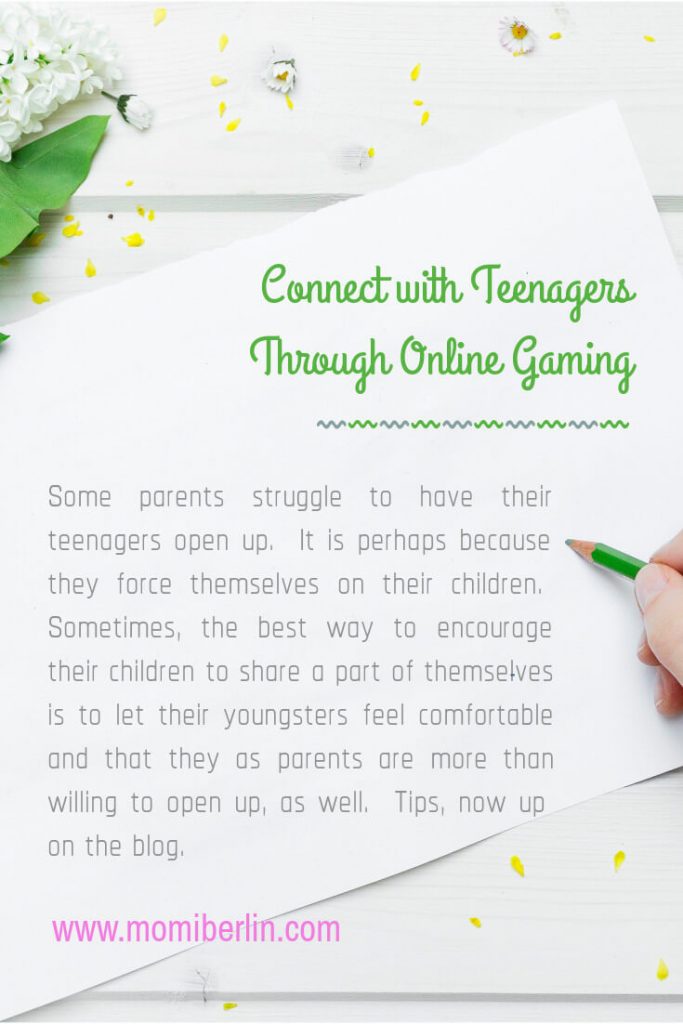 Make your house a home
Create a homey atmosphere. As your kid arrives from school, welcome him first. Offer snacks or engage him in a casual conversation. Often, children are intimidated when their parents begin to probe into their daily activities.
If he is into online gaming, for instance, it is best that he does it at home than at other places outside his own. Set up his own gaming studio and make it a comfortable one. That way, you can still monitor him and, most likely, remind him of his priorities.
Take the lead
Sometimes, teenagers are intimidated to start a conversation with their parents. Take the lead instead. Talk about your day and add a few anecdotes. This helps your child warm up, and later, you would hear him talking about his school.
Ask him about his hobbies and if these are good hobbies, show support. If he is into online gaming, talk about his favorite online video games. Know what makes him like the game; try it even for a change. By doing so, you may understand how he feels while he plays and, from there, guide him about priorities and the likes.
Give advice or solution if asked
Some teenagers open up to their parents not to solicit advice but to unburden themselves. Don't offer solutions or advice if not asked. Let him figure out his solution, and the more he will develop confidence in himself. The next time he is confronted with some difficulty, he will be more likely to run to you for help because he knows you listen and does not make him feel incompetent.
Make time
Always make your teen feel you are available for him. When he reaches out to you, drop everything. Face him and make time. When he arrives from school, offer food or make yourself available when he calls for help.
It wouldn't hurt, too, if you join him and play his favorite video games. Ditch the theory that video games are inherently flawed. Sometimes, it brings a family together.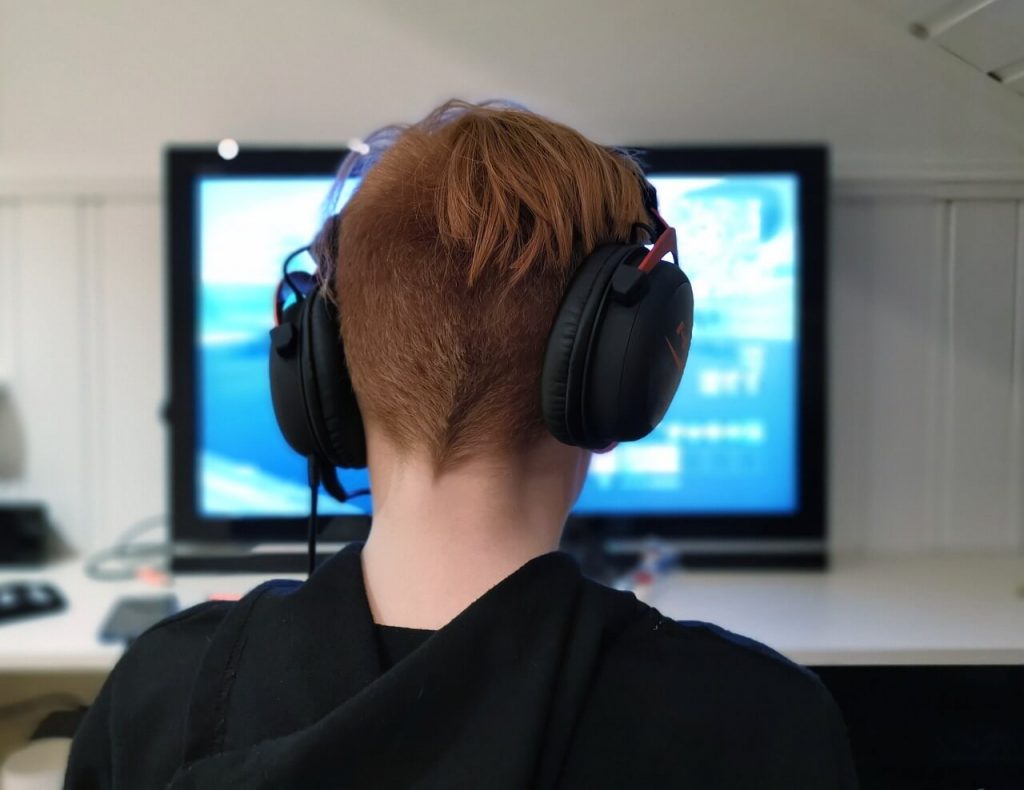 Introduce little habits or practices
How about starting the morning with a cup of milk or coffee? Or even end the night with some fruit snacks or foot massage? The idea is to connect with your kid every day, even for a short period, by playing catch up. A short talk over a cup of hot chocolate warms the heart and spirit. In time, these brief moments are what would make you closer.
If you are too concerned about your child playing too much, join him instead for one to two lapses before hitting the sack. The important thing is, you are part of his gaming hobby, and it would be easier for you to remind him of his priorities if you are involved, and you've created a strong bond.
What instead of why
Ask non-judgmental questions by using "what" instead of "why." "What is the coolest online game now is less offensive than "Why do kids seem to be addictive to online gaming?" It is wiser then to ask "what" questions over "why" to save your child from being offended and defensive.
Listen
For some instances that your kid went to you for help or advice, offer support. Listen first. Let him finish before saying your piece. Avoid statements like "I understand but…" Statements with but alarm the kid and put him in a state to defend himself rather than find an ally in you.
To listen also means being sensitive to little conversation openers. Sometimes, teenagers signal a desire to talk with little conversation starters, and if the parent is too insensitive or busy, he may tend to miss the message. Conversation starters may be something like, "my teacher just called the attention of those who didn't pass their project." It might mean he belongs to that group, and he is seeking your non-judgmental attitude.
Listen to yourself, too
There would be instances when your child will not open up to you. Instead of being hurt, check yourself first. You may be like those who overreact if simple secrets were kept from them. Listen as well on how you react to things. These may perhaps be the reasons that your teen is hesitant to reach out to you in the first place.
State your availability
Not just being physically available is helpful, but stating you are free boosts a kid's confidence to reach out to you. A simple text reminder, "just text me if you need anything," is a good start. Or "I will just be on the porch, call me if you want anything" is a friendly way to inform him you have time for him. "Let's have a round or two of your favorite Minigolf World at https://plays.org also sounds cool and inviting.
Smile
For some reason, teenagers are sometimes intimidated by their elders. It may be perhaps the way their parents talk, stare, or view things. An excellent approach to create a friendlier parent look is to flash that encouraging smile. One may not be aware of what a smile can do, but for one, a smiling person is viewed as reliable, attractive, and sincere. A teenager who sees his parents smile would feel the sincerity, thus being more comfortable opening up if the need arises.
Encourage your teenagers to open up
Some parents struggle to have their teenagers open up. It is perhaps because they force themselves on their children or harass their children to open up to them. Sometimes, the best way to encourage their children to share a part of themselves is to let their youngsters feel comfortable and that they as parents are more than willing to open up, as well.