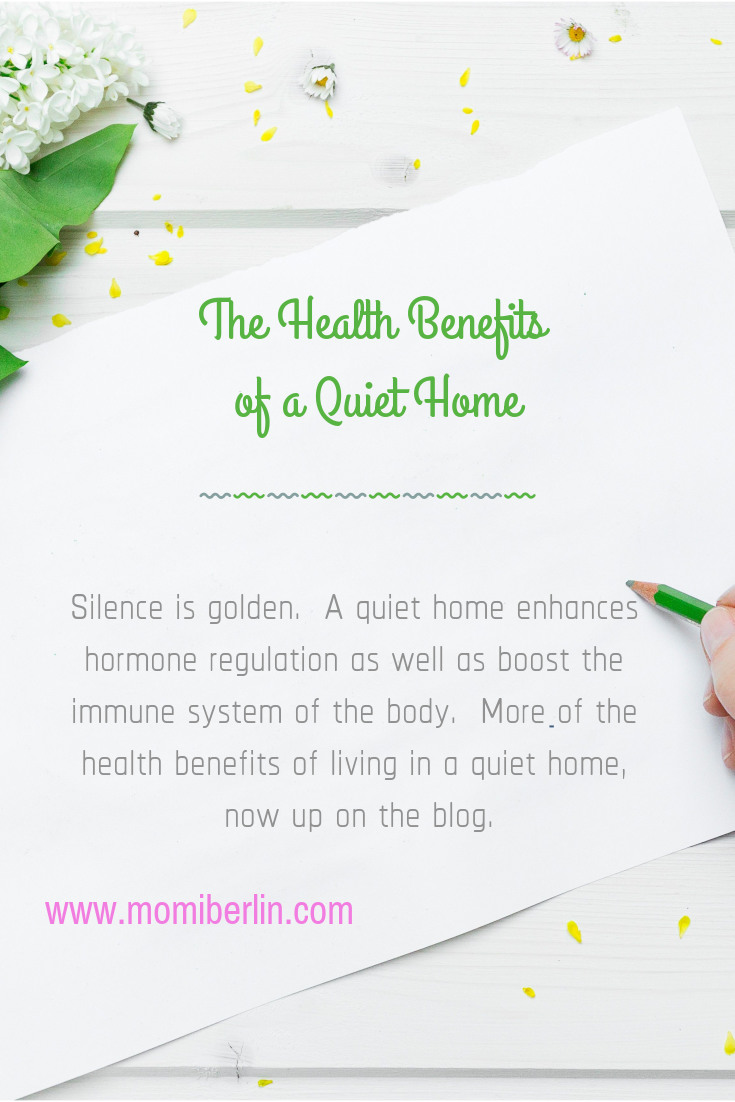 Silence is Golden! People often anticipate the luxury of silence after spending the whole day amidst chaos. It is indeed relieving to get back to your home and enjoy peace finally. However, with the modern-day lifestyle where everything is so noisy, it is quite a task to maintain this precious silence.  Sharing with you a few health benefits of staying in a silent house.
Health benefits of a silent house
A quiet atmosphere is known to lower blood pressure which significantly reduces the chances of a heart attack. When you are in a noisy environment, it can certainly elevate the blood pressure associated with several health damages. By ensuring that your surroundings are quiet, you prevent significant health risks.
Silence is known to boost the immune system of your body. This means that your natural ability to fight diseases is enhanced and you can switch to healthier living by simply ensuring a quiet ambiance.
According to studies, silence benefits brain chemistry as it helps in growing new cells. You would be surprised to know that only two hours of silence can create new cells in the hippocampus region of your brain linked to remembering, learning, and emotions.
Silence decreases stress by lowering the adrenaline levels as well as blood cortisol. Cortisol is the stress hormone linked to several ailments and health issues. Being in a silent environment is also helpful in better blood circulation to the brain.
A silent environment can prevent plaque formation in arteries. Moreover, it also enhances hormone regulation as well as the interaction of them.
Thus, noise can be damaging to your health in various aspects, and it also impairs cognition. You can often take a quick break from work at the office, school or home to get in alignment with yourself and relax. It is easy to restore the balance without having to deal with ringing phones, demands of children and family members, chatter from co-workers, unexpected assignments and the like. Below are some of the advantages of silence for your overall wellbeing.
Advantages of silence to overall wellbeing
Silence boosts creativity. You might suddenly get a solution to a problem which has been bugging you for a while. An innovative approach to a long-standing issue can surface. You could also get a hunch for taking a different path than usual which might open up new avenues.
You often are more aware of yourself and the surroundings when in a silent environment. It helps you better appreciate the world around you, and you can feel more in touch with your true self. This is one of the most incredible results of silence.
Silence enables you to reflect upon a variety of aspects. It promotes your ability to connect the dots and come up with new ideas. After spending enough time in silence, you might be able to work on your professional life as well as personal life with a good state of mind.
Being in a quiet atmosphere brings you in alignment with the flow of life. As a living being, it is essential to understand your unique essence and its influence on those around you.
One of the most critical implications of silence is that it helps in preventing insomnia. A quiet space enables you to sleep better and makes your body well rested and ready for the next day's tasks.  Those who have insomnia are known to have experienced significant improvements with the help of mindfulness meditation that brings in silence in your life.
Silence is known to improve your overall quality of life. You sleep better, you feel better, and when this happens, you perform well in all areas of your life. It is essential to prioritize the need for a calm atmosphere at home to reap all its health benefits.
Thus, silence has enormous health benefits and also affects the way you live. You should make it a point to find ways for creating a silent environment at home. A few suggestions that might help you do the same are:
Ways to create a silent environment
Be picky about your news intake as well as social media indulgence. Often, the first thing you do in the morning would be to check all your social media feeds and fill the mind with all sorts of news and happenings. It is advisable to always start the day with a quieter approach than to be overwhelmed with all the information. Let's admit it; social media can be quite noisy, and cutting away from it first thing in the morning can help.
Turn off your alerts on the phone. You can seriously recognize the difference right away. It is indeed very natural to want to check your phone each time you hear a beep. However, this certainly makes you less focused on tasks and decreases your productivity. Even at home, when everyone's phone is buzzing, it can be annoying, and you would end up being frustrated. The best way to is to resort to silence by merely turning off all the alerts.
Soundproofing your space can also help you prevent all the noise. There are several different ways in which you can make your home quieter. For instance, you can switch to soft furnishings that are good at absorbing noise. While decorating your home, always go for a lot of objects that you can place in the room so that most of the sound is absorbed.
Investing in good quality curtains is also a good idea. Opt for curtains that are thick and have multiple layers as they are more efficient in muffling sound. You could also add cushions to your home décor. It not only improves the look of your room but also absorbs the noise and dampens it significantly
Thus, you can maintain a quiet ambiance at home with the tips mentioned above. Try it out and experience various health benefits of having a silent abode.