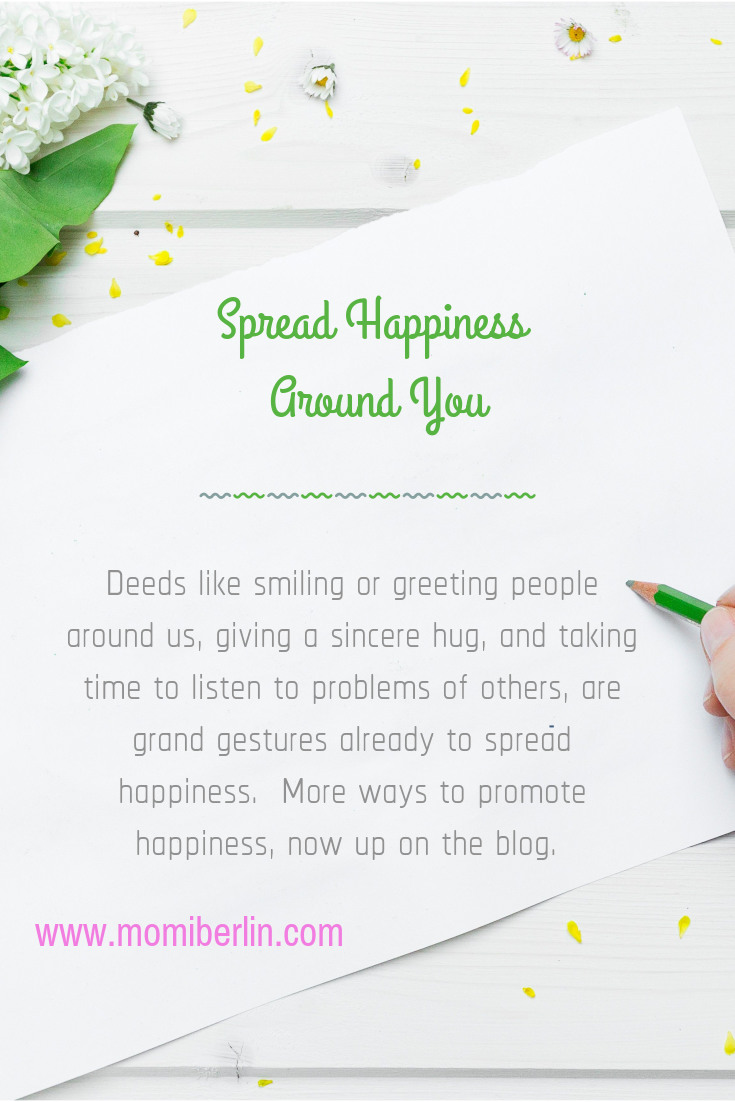 We met a man whose face radiates with happiness. No single moment that we caught him not smiling. And his smile was so contagious that not sooner than later, everyone was beaming the same sweet grin.
He is Winston Maxino, a corporate executive diagnosed with Ankylosing Spondylitis. Despite not feeling well that morning before his talk, he still managed to join Cebuana Lhuillier's Laughternoon event. The gathering was Cebuana Lhuillier's way to commemorate the International Day of Happiness. Yes, there is such kind of occasion, and the leading and largest microfinance services in the Philippines celebrated it in one afternoon of laughter over good food and great company.
The First Happiest Pinoy Grand Winner
Mr. Maxino was the first Happiest Pinoy grand winner in 2010. The search is a nationwide campaign of Cebuana Lhuillier which aims to rekindle the value of optimism, resilience, and hope in Filipinos amidst various life crises.
Such qualities are the same characteristics Maxino's Sister Gigi saw from him. She nominated him, and as they say, the rest is history. Certainly, Gigi and Cebuana Lhuillier both saw how Maxino, despite his medical condition, chooses to be positive and fight to survive. Maxino's Ankylosing Spondylitis is a type of arthritis that affects the spine. He often feels pain and stiffness from his neck down to his lower back. 
Happiness begets happiness
Gigi also sent her nomination because she wants to repay Maxino's generosity and kindness. The noble gesture of Maxino being his true self – generous and kind – returns to him in a way he least expected it. Indeed, happiness begets happiness.
As our Happiest Pinoy awardee describes happiness like a boomerang, he believes that as one gives joy, it will simply be thrown back to us a hundredfold. Thus, it has become his personal goal to share happiness to many people one smile at a time.
He likewise believes in joy from little things. Deeds like smiling or greeting people around us, giving a sincere hug, and taking time to listen to problems of others, are grand gestures already to spread happiness.
Spreading happiness
Though Maxino left even before the end of the program, his positive outlook in life remained at the four corners of the room. Our encounter may be brief, but his words spoken and smile given created a positive impact on us. He is one courageous man who has proven his ability to rise above life's challenges.
Personally, Maxino taught me to see the silver lining even in the most gruesome of place. [tweetshareinline tweet="Happiness, too, can bring folks together and establish amazing connections." username="SPk3(ad*e(5d4@pEwem@tnlADFb9ZZc8:1:1″] That with genuine laugh and smile, any uncomfortable unfamiliarity may turn to a warm family-like feel.  So, if you know someone worth nominating for Cebuana Lhuillier's Search for the Happiest Pinoy, be an angel and submit your nomination. The search is open to all upstanding Filipino citizens residing in the Philippines with age 13 yeard old and above.
Bringing Home Happiness
I went home that day, determined to bring the piece of advice from the Happiest Pinoy I've met. And just like a boomerang, the smile I gave my boys was given back to me through their warm welcome and embraces. I felt extra confident, knowing I am loved and accepted.
So here's to leaving you all a quote from Anne Frank.
[tweetshare tweet="Whoever is happy will make others happy." username="SPk3(ad*e(5d4@pEwem@tnlADFb9ZZc8:1:1″]
[tweetshareinline tweet="Choose to be happy, and the world will follow suit." username="SPk3(ad*e(5d4@pEwem@tnlADFb9ZZc8:1:1″]  I just did.  And look how happy my little one is when I brought the cupcake I got from the Laughternoon event.
Momi Berlina Directory
Happiest Pinoy Website