Momi shares a practical guide to making family travel enjoyable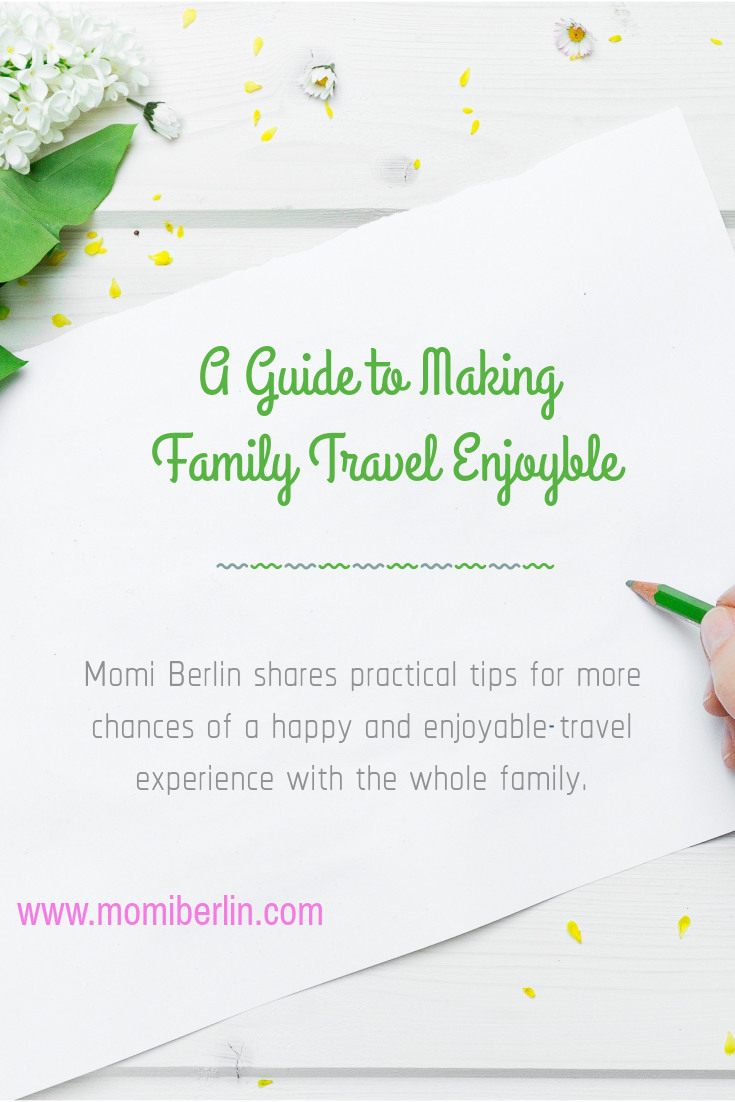 Traveling is as exciting as it is exhausting. This especially holds true when traveling with younger children who can make any task ten times harder than it should be. If you plan to travel with kids, shared here are some travel hacks.  These tips give you more chances to enjoy your travel experience and feel less stressed.
Packing Tips
Leave the bulky chargers at home
Invest in a portable battery charger. They are light and come in handy in situations you might not have access to a power port. Carry it with you together with a charging cable which you can tuck inside the shoes or down the side of clothes.  This way, it will not eat too much space. 
Store clothes in vacuum bags
Once filled, vacuum bags deflate, removing all the excess air and storing your clothes nice and compact. Most homes and hotels have a vacuum cleaner available, although you can reduce the size in a pinch by rolling the vacuum bags to squash out the air.
Pack a spare change of clothes
Pack extra clothes in your carry-on luggage. It's a rare situation that the airline misplaces your bags, but it can happen. And if anyone gets messy on the plane, having an extra dress or shirt spare you from digging through your suitcase just to get clean clothes.
Use all the space
Use all the space wisely. If you aren't using vacuum bags, roll your clothes as it's easier to fit more in and prevents wrinkles. Fill shoes with socks, underwear, toiletry bags, and anything that fits. Otherwise, that's wasted space going unused.
Keeping the Kids Entertained
Prepare entertainment in advance. Tablets loaded with games and movies are great kid-friendly distractions. Do not wait, though, for the day of your journey to sort out entertainment devices. Charge the batteries and download everything you need at least the night before.
Buy a set of new, cheap toys for the younger kids. You can bring out a new, exciting toy every hour or so or once they've got bored. A variety of toys also keep them entertained with options throughout a long journey.
Give the kids a visual scavenger hunt. Scavenger hunts are great fun and the perfect way to keep kids entertained when waiting in airports or driving long stretches of countryside. Create a list of things for them to "spot" with checkboxes. Print the list and allow them to tick things off as they find them. If you want a little creative, create a small booklet which can be attached to their bag using a lanyard.
Pack snacks and water bottles.  If you are traveling by air, you won't be able to take filled water bottles through security.  However, you can refill empty ones for free. Food and drinks at the airport can be expensive.  Thus, it is best to pack some cheap and enjoyable snacks to keep the kids from grumbling about their hungry tummies.
Just in Case
Make phone number bracelets for your children to wear while traveling or away from home. While all parents like to think their children will never get away from them, it only takes a momentarily lapse of concentration from you both to lose sight of each other. Teach your kids to approach someone of authority (police officer, airport staff, etc.) if they got lost.  With your contact number attached to their wrist, you can be contacted faster and easier.
Give yourself plenty of time. No one likes to be rushing around.  It's easier to make mistakes and make a journey a lot more stressful. Leave plenty of time for getting between locations and meeting scheduled departures. For example, airports usually expect travelers to arrive at least two hours before their flight.  However, if you are vacationing with little children, aim to reach three hours in advance. That extra hour may be the difference between making your flight if you should get held up and missing your plane entirely.
Let someone else take over part of your planning arrangements, whether it's finding your accommodation, planning your journey or helping you get tickets to the best London events. You may leave it entirely to a dedicated concierge service.  Or you may also opt to hand over part of your travel arrangements to a travel agent.  Either way, it will offer peace of mind for your holiday vacation. Likewise, it is a perfect opportunity to focus on other more important things, like the comfort and excitement of your children.
Remember, travel and holidays should be exciting. If you are worried about the outcome, it might be wise to delay a long journey until the kids have matured. Otherwise, make sure to encourage excitement in your children about travel – the new places to see and brand new things to do.