Momi Shares Tips to Help Parents Teach Children by Example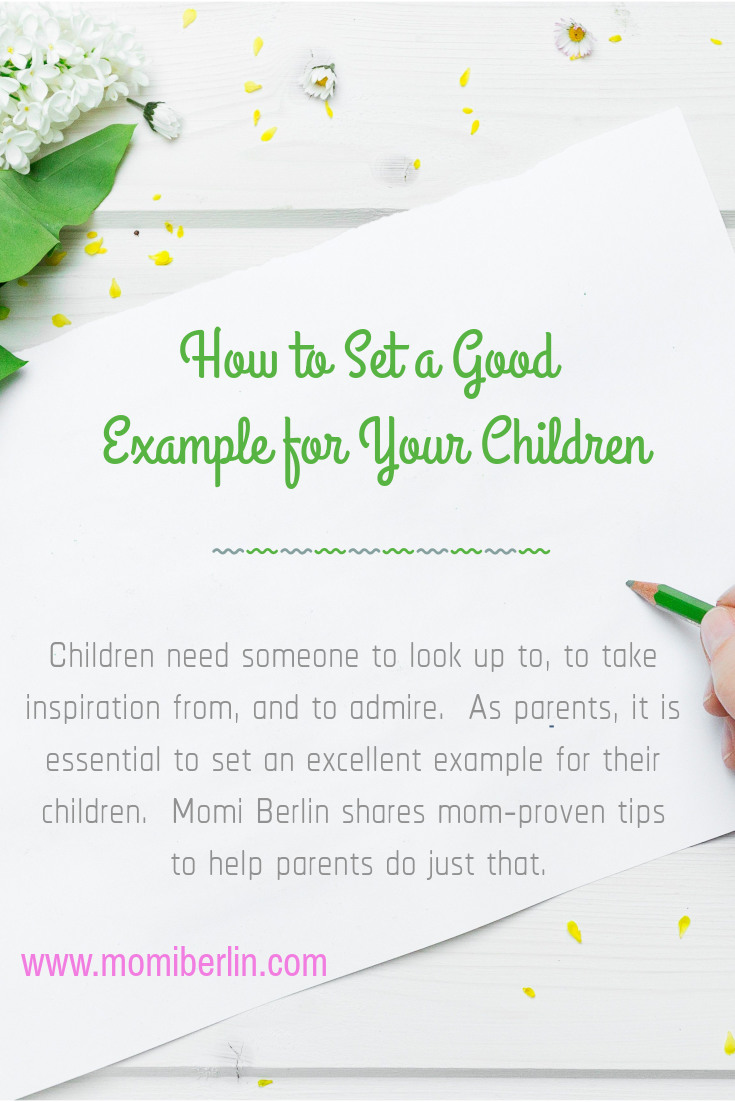 As a parent, it is essential that you are setting an excellent example for your children. Your little ones need someone to look up to, to take inspiration from, and to admire. They don't need to be disappointed on a regular basis or led down a dangerous path. To send out the right message, you will need to take a closer look at your behavior. It is necessary that you practice what you preach and follow through on everything you say. You won't always get it right, but the point is that you try your best. Below are four steps that will help you to do just that.
Take excellent care of your finances
If you are going to prepare your children for the world, it is vital that you teach them the importance of financial security. Instead of spending at random and building up massive debts, your kids should be experts in curbing their expenses and growing their savings. To teach them this lesson, you will need to take excellent care of your finances. One way to do this is by setting an investment portfolio. If the property market tempts you, why not read these Roofstock reviews? They will inspire you to start investing.
Keep your family home clean and tidy
You can also set an excellent example for your children by keeping your property clean and tidy. How do you expect your kids to respect their possession, if you are a chaotic clutter bug? Take control of your household then.  Make it spotless and sufficiently organized. You could even create a cleaning schedule and get your little ones involved in the process.
Follow a healthy and happy lifestyle
Another essential step is to follow a healthy and happy lifestyle. You should be working out once a day, preparing balanced meals, drinking enough water, and getting plenty of sleep. Look after your mental health and encourage your kids to do the same. Perhaps you could organize a family meditation session. Such might be that perfect opportunity for you and your loved ones to relax and unwind. Alternatively, you could plan for a weekly hike. What better excuse for a bonding session in the open air?
Help out in your local community
Last but not least, you should make an effort to help out in your local community.  Such is a beautiful way for you to teach your children to care about more than just themselves. Is there a green space that you could transform? Do you have any elderly neighbors that would appreciate a visit? Could you spend your weekends picking up litter? Any unique skill you could share? It might take you a while, but ultimately, you will find the perfect outlet for your kind intentions. With any luck, this will encourage your youngsters to do the same.  
Teach Children by Example
How do you transmit your values to your children?  Lead by example.  Explain to them as well the reason that you do what you do.  Do not remember as well to be consistent.  Present to them a parent with manageable finances, a tidy and orderly home, a happy and healthy lifestyle, and a kind heart ready to help others.  In time, you would see a responsible citizen 15 to 20 years from now who will surely make you one proud parent.