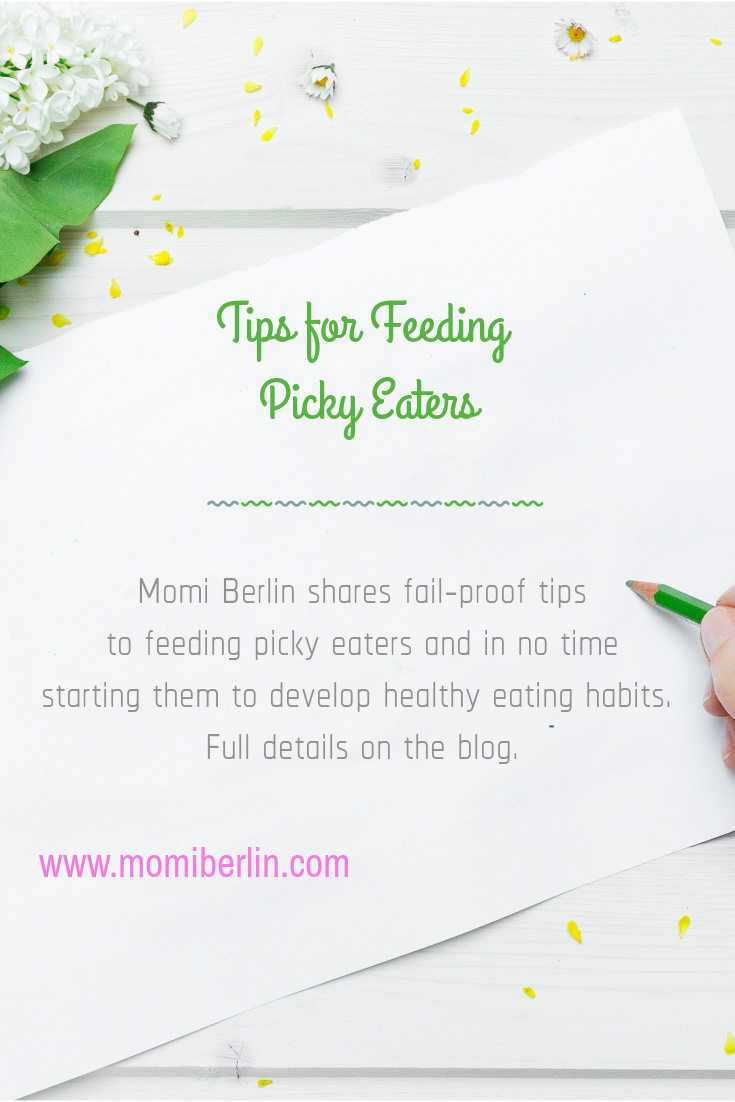 There comes a stage in a toddler's life when he becomes an incredibly picky eater. Our two-year-old SumoSam can be one, and he can surprisingly survive with just breastmilk, lots of juice and water, and rice in a day.  Yes, he prefers to eat rice without any viand.  And he knows when I secretly put even a tiny piece of beef under the rice.  He would hand over to me the meat as he continues to chew his rice.
Do you have picky eaters at home, too? Make their mealtime less of a struggle but more enjoyable and healthier with these fail-proof tips.  It's never too late to start to develop better eating habits.
Eat at a regular time
Serving food at the same time every day will help the child remember it is time to eat.  It will likewise train his mind to feel hungry.  We have been doing this for months now, and we saw the positive change it creates.  Our SumoSam now readies himself every mealtime and appreciates what is served on the table.
Involve little ones in food preparation
We have noticed that when our toddler joins the meal preparation, he is more excited to eat. This is because he would always brag to his brothers that he whipped the batter, for instance, in making the pancake. 
Eat together as a family
We have noticed that every time we gather around the table, our little one can be patient and wait for food to be served.  He also points to each viand, asking us to fill his plate with each kind. 
Show your enthusiasm as you eat
Little ones love to mirror what their elders do. We have seen that when his big brothers eat with gusto, our toddler also eats the same food with great enthusiasm.  He is also willing to explore new dishes as he sees his kuyas enjoying them. 
Follow the child's lead
At first, we force our little one to finish everything on his plate.  This only makes him grumpy and his mealtime experience stressful.  Then we change our ways and praise him instead whenever he finishes a spoonful of food.  We also learn to trust SumoSam when he says he is full or otherwise. 
Be real patient
Toddlers are so interested in the world around them that they can be so playful and adventurous.  They also have short attention span when it comes to food as they prefer to play.  More than offering snacks like fruits, digestive cookies, and drinks in between meals, exercising patience in dealing with them is but vital. 
Give youngsters liberty to eat their style
When feeding our toddler, we nevermind the mess.  We also allow him to touch his food and use his hands rather than his spoon if he prefers to.  It helps, too, that we let him eat on his own at his pace.
Be creative with food
No doubt, kids are easily attracted to yummy smelling food.  They also love to sample the dish they find colorful and irresistibly beautiful.  We use this trick not just to our youngsters but to our teenagers, too. Putting flavor to our rice is one.  And one easy way to do it, which doesn't require tons of time or cooking skills, is sprinkling our rice with AJI SAVOR ON RICE. 
AJI SAVOR ON RICE
AJI SAVOR ON RICE is a unique rice topping mix, which is a blend of ready-to-eat dried umami food ingredients like malunggay leaves, toasted sesame seeds, and meaty beef or chicken flavored granules.
 
AJI SAVOR ON RICE is inspired by Furikake, which is often used in Japanese cooking for pickling food or rice balls.  Each pack is full of calcium equivalent to a glass of milk.  It can be readily sprinkled and mixed in a cup of rice. It can also be mixed in fried fish, chicken, or even saucy viands.
Tips for feeding picky eaters
Our pediatrician once told us that being a picky eater is just a stage in a youngster's life.  He will eventually develop healthy eating habits as he gets older, but of course, with the guidance of his parents.  If it concerns you that your child is too picky, talk with your pediatrician.  It helps, also, that you practice real patience and try exploring fun and creative ways to introduce food. 
If your child is like our SumoSam who prefers rice without any viand they why try AJI SAVOR ON RICE? He can still get his load of calcium, considering that each pack of this rice seasoning is full of calcium.  Then on his next meal, try to introduce something with chicken or fish.  As long as we balance everything with a smart serving of nutrients plus physical activities, our children will be fine.
We hope you learned a few pointers in dealing with your picky eaters.  So long!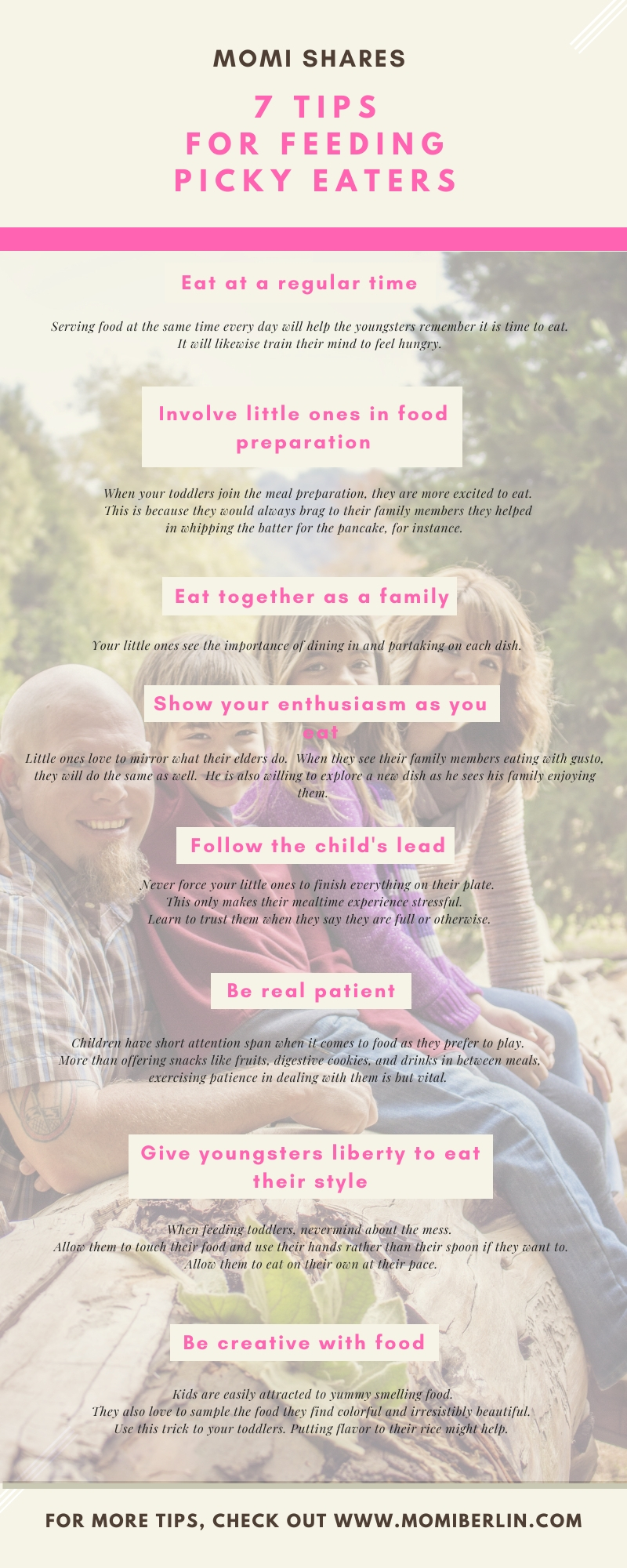 Momi Berlin Directory