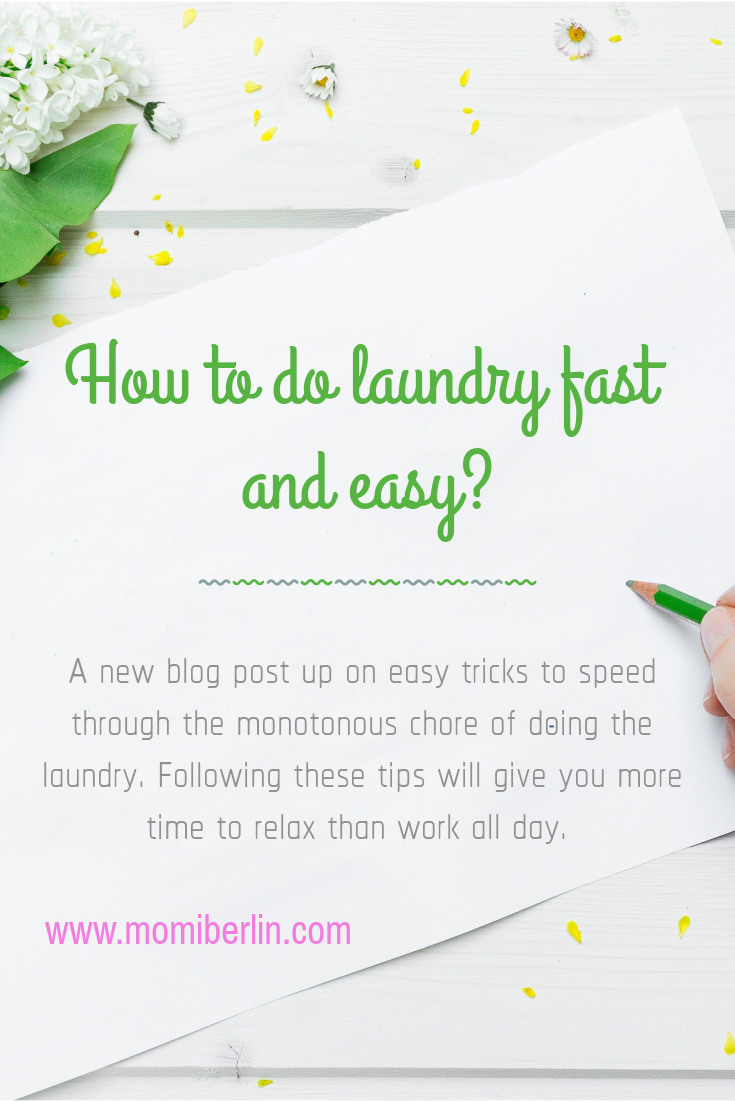 Many would find laundry day as one dreaded task.  Even if the family uses an automatic washing machine, one still needs to go through sorting and folding of clothes.  It is for this reason that Momi Berlin shares a few tricks to speed through this monotonous chore.  Hopefully, following the simple tips will give you more time to relax than work all day.
Be a minimalist
Finding matching pairs of socks can be taxing.  One may not notice but it may take precious minutes and even cause stress.
Instead of the never-ending sorting of socks, opt to buy a set of socks of the same color and style from the same brand in large quantities.  This trick will save you from looking for the same color and design.  Getting socks in large quantities means there will always be a sure match to your socks.  And if one piece was lost, at least you could still use the other one because it surely matches the rest of the socks.
Treat stain immediately
Coffee and chocolate stains are easier to remove when still fresh.  They can be removed with running water only.  As much as possible, do not let the stain set for hours.  Doing so will only give you more time to scrub out the stain.
In case you weren't able to wash your stained clothes right away, kitchen items like lemon juice, and club soda are helpful in removing stains.
Separate bins
Sorting clothes can be taxing in itself.  To speed up the process, sort from the very start.  Have two to three baskets to separate delicates from colored and whites. If you are a little OC, then buy bins of the same color or that blends well with your interior design.
During laundry day, just toss inside your machine the contents of one basket. Be sure that you've oriented your family members to fold the clothes nicely into the basket so you need not arrange them neatly into the machine.
Do not overload nor under load
Overloading the washing machine can add precious minutes to the clock.  This is because the machine works doubly hard to spin.  However, too small a load means clothes may stick to the machine than tumble easily.
The washing machine has a manual when we buy them.  Follow the recommended number of clothes in each load.  Doing so will help you take care of your hardworking washer.
Love your washer
Washing machine needs your tender loving care, too.  Wipe it dry every after use.  Make sure as well to clean the washer's lint filter slot.  Remove the collected lint after each load to keep the washing machine working its best.
Fold and put away clean laundry asap
Leaving clothes unfolded means leaving them all wrinkled for days.  Not only will it be difficult to fold wrinkled clothes but you will just feel lazy to start to even touch them.  Until you will realize you have to deal with a huge mountain of laundry to put away.
Try to fold clothes once they dried up and put them in your cabinet.  It would surely feel amazing to have finished them and keep you motivated to conquer more quests.
Do laundry fast and easy
Doing the laundry can be demanding.  But it will all the more stress you out if it becomes a mountain of clothes needing to be washed.  Schedule your wash day and be committed to following that timeline.  It wouldn't hurt as well if you follow our tips here.  These may help you manage your laundry and enjoy a few hours and even days of relaxation.
So, got a basket full of dirty clothes? Perhaps it's time to wash them already.  Enjoy!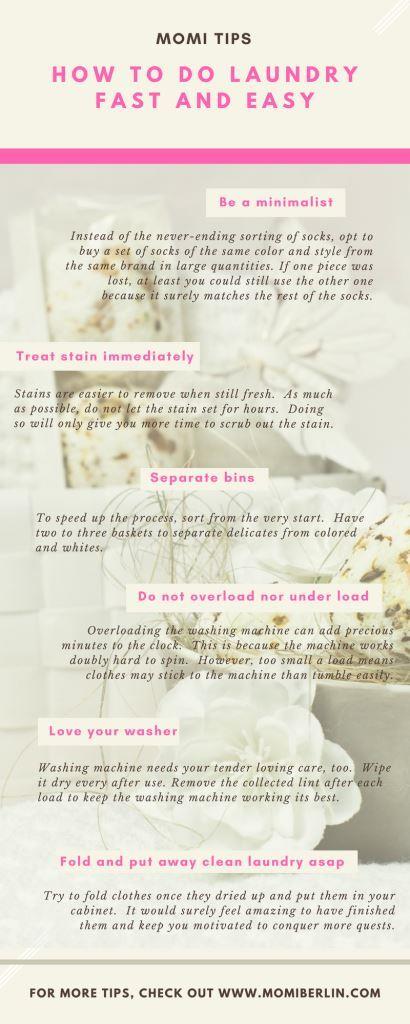 This post was originally published at PSST.ph.  We republished it here with the publication's approval.   This is also how we manage our laundry with the help of course of our three boys.