Successful Laundy Tips
Doing the laundry is part of our daily living. It cleans our clothes and keeps them fresh. And with clean and fresh clothes, we also remain clean, fresh, and healthy. Doing the laundry then is part of self-love.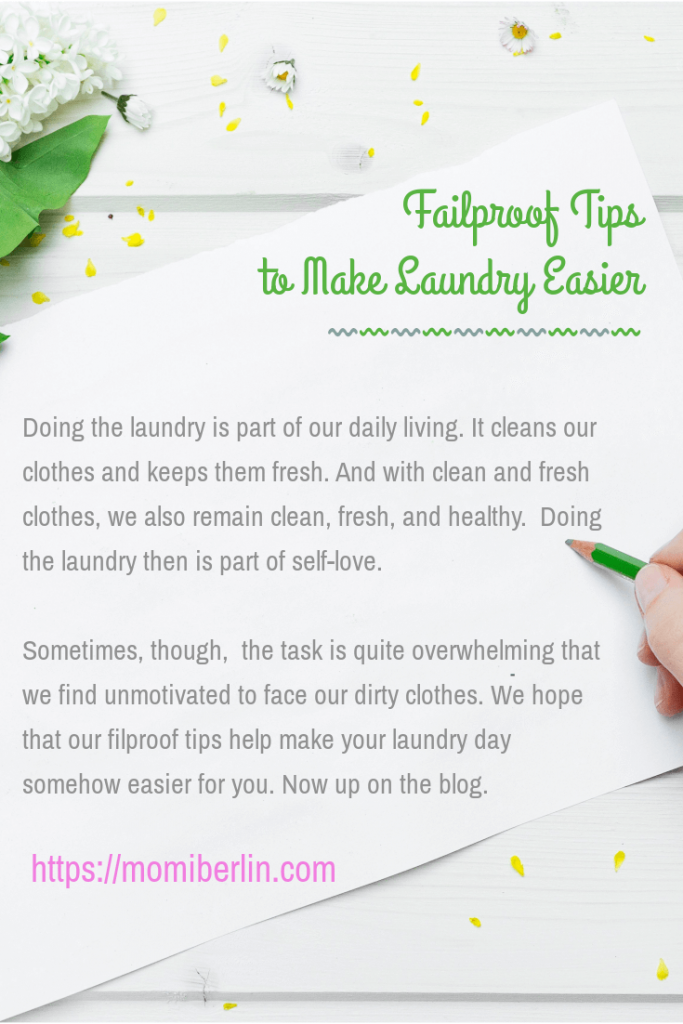 Sometimes, though, the task is quite overwhelming that we find unmotivated to face our dirty clothes. We hope that our failproof tips help make your laundry day somehow easier for you.
Use Less Detergent
All along, we thought that the more detergent we put on the washer, the cleaner the clothes would be. We were wrong. Overdosing detergent powder creates suds that trap soil and are then redeposited on clothes. We tried following the recommended amount on the package and are pleased with the results. More than being happy, we save money from detergent, water, and electricity.
Keep Whites Bright
Some of our white clothes turned yellow. We learned that this happens because the water temperature we use is too low. Another thing is we overload the washing machine and pile all the dirty clothes. This causes the soiled clothes to resettle on mildly dirty clothes and make everything dull.
Catch Stains Quickly

Many of the little boys' shirts have stains that already set in. We either live with it or get those shirts out of circulation.
We choose to be wiser.
Now, we act fast. As soon as the stain occurs, we soak the shirt in hot water, leave it there for a while to soak, and then wash it. If there's still a stain on it, we rewash it. We do not put stained clothes in the dryer as much as possible as it would be more difficult to remove a stain once the heat of the dryer sets in the fabric.
Separate Clothes by Color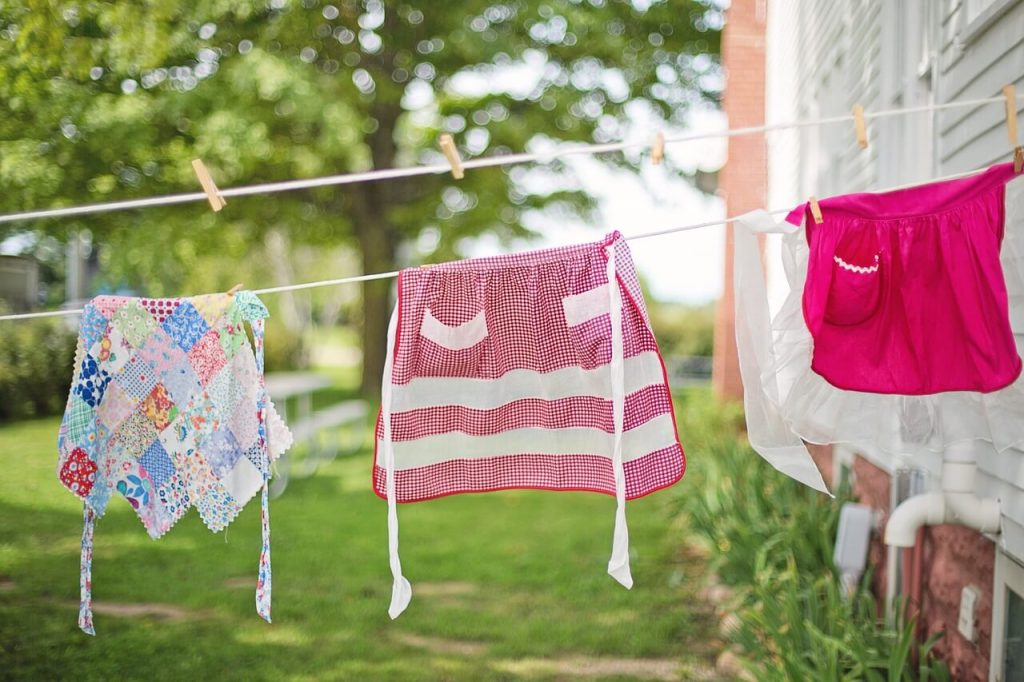 We sort our clothes according to color and wash the same colors together. Because we learned our lesson the hard way.
One day, we were surprised to see husband's underwear turned pink. It was because we mistakenly put his underwear on the pile of red and pink clothes.
One detergent we love that truly works wonders is Surf Cherry Blossom Laundry Powder Detergent. It helps remove food stains, oil, and even grease.
Reduce Fading
Though we prefer light-colored clothes for our family, the boys sometimes choose dark-colored ones. To prevent these favorite clothes from fading and avoiding abrasion, we turn them inside out before washing. In a way, this helps protect the clothes' color. It helps, too, that we use detergent powder that protects the fabric's color like our favorite Surf Cherry Blossom Laundry Powder Detergent.
Reduce Wrinkles and Improve Softness
As much as possible, we do not want to iron our clothes. For one, we do not have that much time. An easy way to reduce fabric wrinkles is to use fabric conditioners like Surf Fabcon Blossom Fresh. To add, once the clothes get dry, we immediately fold them.
Make Laundry Day Easier
These are just a few laundry hacks that work best for us. And of course, the real trick is to use the right laundry detergent. For us, we trust the Surf Masterbrand which helps us achieve fresh smelling and clean clothes every wash. No worries on the pocket as well as the Power Combo of Surf Cherry Blossom Laundry Powder Detergent and Surf Fabcon Blossom Fresh is budget-friendly.
Don't forget to add to the cart and get your Surf Products for up to 21% OFF from October 14-16. And there's more! enjoy freebies and vouchers up to 100PHP OFF and free shipping! You can also get a chance to win a FREE Washing Machine! But first, download Shopee App for free via the App Store or Google Play.