MOMI MUSINGS:  Finding life's purpose and happiness through enriching self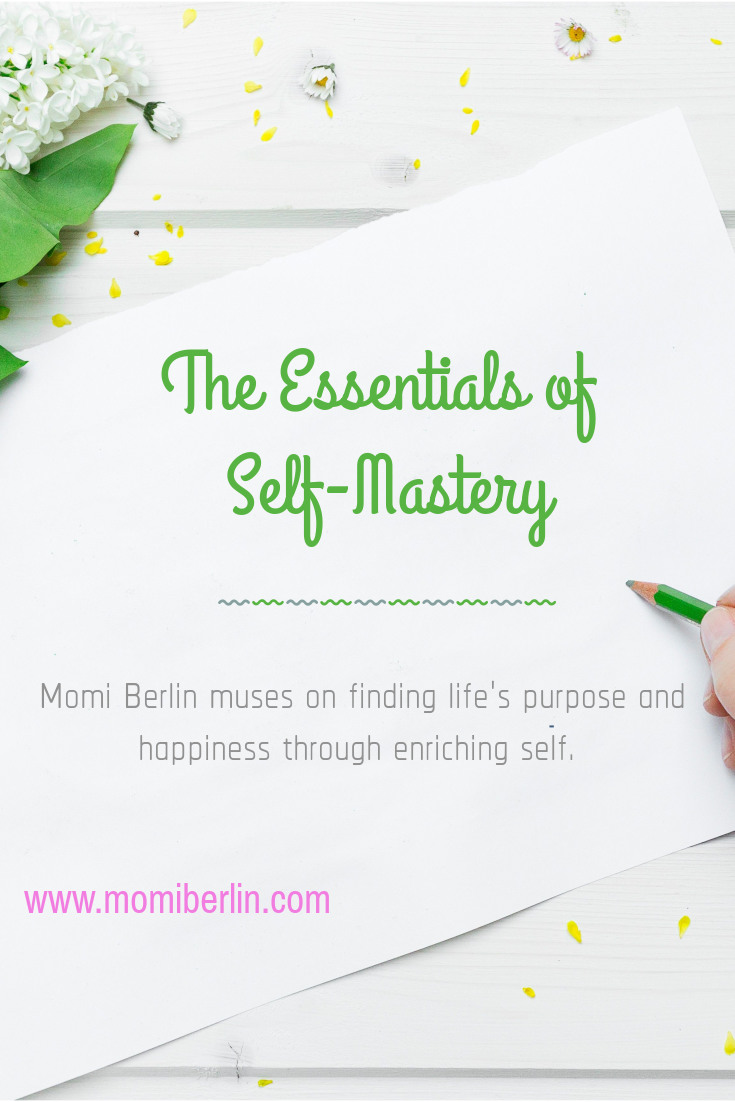 [tweetshareinline tweet="Are you happy with your life?" username="IfZgcz8ZKo14VSCu3y8ejhrBGaCG*R!N:1:0″]I asked this to myself one time. It was a year after I resigned from work. I didn't know what I would want in my life. Or I just denied myself from knowing. All along, everything was clear. I just needed to accept and live the life met for me.
But how would I Know it is the right path?
The Right Path
[tweetshare tweet="Do the thing that moves you to love and everything else will follow." username="IfZgcz8ZKo14VSCu3y8ejhrBGaCG*R!N:1:0″]
My husband would always remind me of those words. So every day, I cook food for my boys, clean the house, and support their every hobby and wishes. But there are times I would just feel self-pity. I would look at myself in the mirror, and I know the reflection staring at me isn't truly happy.
Perhaps, I am not doing everything that leads to love.
I forgot to think of myself. Though serving my family brings fulfillment, I have realized that I also need to enrich myself.
The Need to Enrich Self
[tweetshare tweet="Ordinary riches can be stolen, real riches cannot. In your soul are infinitely precious things that cannot be taken from you. Oscar Wilde" username="IfZgcz8ZKo14VSCu3y8ejhrBGaCG*R!N:1:0″]If I want to find peace, I need to start with myself.
What do I mean? Let me tell you my story.
I am married for 13 years at that time and after many years of contemplating, I finally resigned and stayed as a fulltime mom. I was utterly absorbed in every school activity, hobby, and just anything my three boys did. At first, those things kept me busy. Until one day, one by one, my boys seemed do not need their mom anymore. There were also times they showed they can decide for themselves and even disregarded some of my advice.
I stayed, hanging on to every little thing my boys did. I believed being with them would make me feel fulfilled. Then I've realized, I depended on my happiness exclusively to my children.
Then I felt dissatisfaction. I began to see the flaws in our family. There was a time I resent my husband for giving the life I was living at that time. I felt so empty, almost helpless.
Finding Self and Life's Purpose
I looked further and started doing things that would fill the void. I went back to writing. It opened doors to new opportunities and realization.
Then I see myself smiling again. I have come to realize that happiness cannot be found in others. This mother needs to look inside herself to find it. It was a long process. I still feel disappointment at times, but somehow, I know I am at peace with myself. I always keep in mind my purpose, and that is to be a wife to my husband and a mother to my boys. However, I also have myself to take care of and a small community of moms, too, who somehow find inspiration from my narratives and prose.
Understanding life can be pretty scary. It is because we sometimes know the answer and yet we still let ourselves be confined in our comfort zone. It helps that we have peers to help us grasp we are our own individuality. That to serve more, we need to enrich ourselves first.
The Essentials of Self-Mastery
Timely that I found an enriching seminar worth my time, and surely worth yours, too. It is "The Essentials of Self-Mastery." It is a life, and career enrichment talk brought to us by Great Learnings & Beyond.
As I checked the line-up of topics, each highlights vital elements that would help you and me understand ourselves better and eventually our career, our circle, and the community we belong. The speakers themselves have high qualifications and hold senior posts in known organizations.
I see myself occupying one of the seats at the talk this August 4 at the REAP Center in Quezon City. I am ready to learn and discover more about what I can do and offer.
If you believe you need this in your life and career, let us see each other there!
Reserve your seats now by filling out the link here.