MOMI MUSINGS|  Is Luck Real?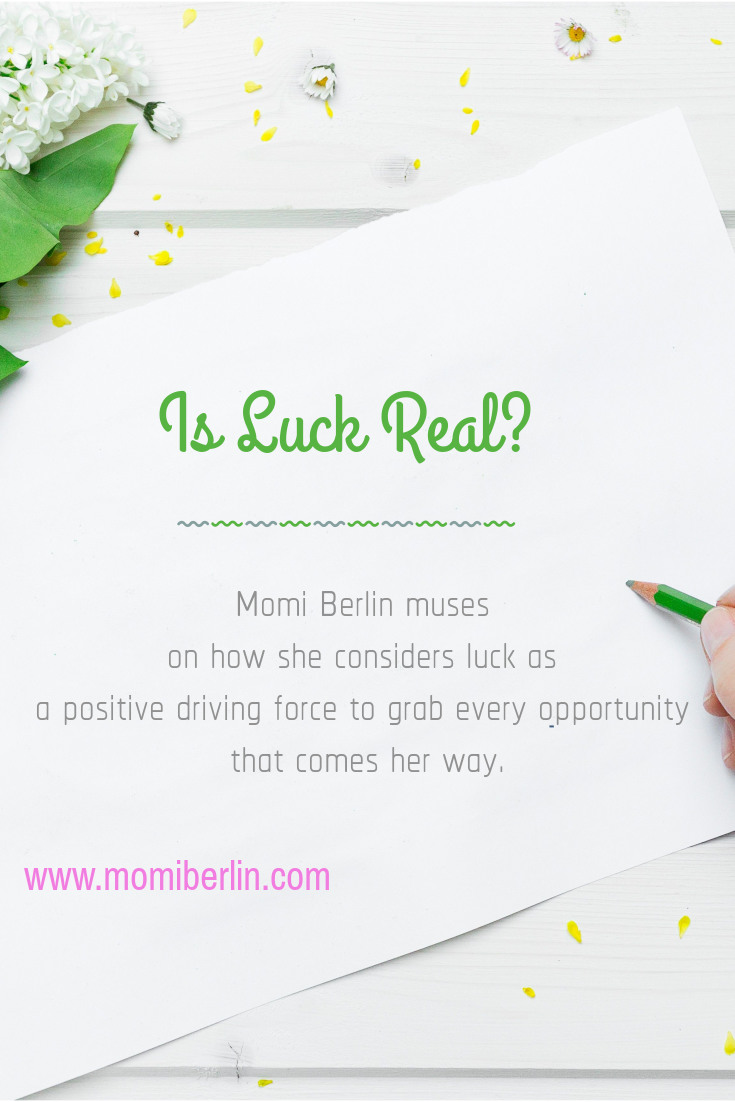 My mother and her friend decided to spend the weekend in Hong Kong.  The pressure of work must be real for them to decide to have a break and unwind even for a few days. 
When my mom first told me of their plan, I encouraged her to consider Macau instead.  For one, she's been to Hong Kong already.  Also, aside from unwinding, the two would want to shop for some bags and clothes.  And when it comes to real bargain and unlimited choices, Macau seems to be a better option.  I jokingly mentioned to my mom as well that she can try casino at Macau as first-time gamers would usually have the beginner's luck.  I told her I had learned a few tips on placing bets online so she could use my advice.
Which draws me to my question-
Is Luck Real?
I must say, as some would look at luck as little random, fortunate event, others assume that the sense of positivity associated with believing in luck can lead to success. 
Let me go deep about this thought.
Luck as Driving Force
I saw a lot of people who would push for something because they are feeling lucky.  Their beliefs about luck have created a significant impact on driving them to succeed.  Entrepreneurs who saw their fate as stable tended to have a significantly high drive to push forward in achieving their goal.  This is because their mind is full of positivity that they are geared towards success.  Their positive attitude keeps them open to new opportunities, making sure to grab each to the achievement of their dreams.  I see it then as more of their faith in luck as their driving force to move on. 
From my experience, I once viewed luck as a random act of chance.  But then I changed the way I see things and claimed success even before it reaches me. That belief in the positive outcome does happen.  Because I took the chance, gaining a better than zero percent chance of succeeding.  
Luck is Opportunity Acted
As I put it, luck is real because I believe in it.  Not the luck to take chances not to fail but the positive thinking to always gain from every opportunity that comes my way.
So the advice to my mom to play casino at Macau was not an absurd suggestion.  I am confident she will win because I know her too well.  Winning for the first time also means trying the casino for the first time and leaving the place after her first try.