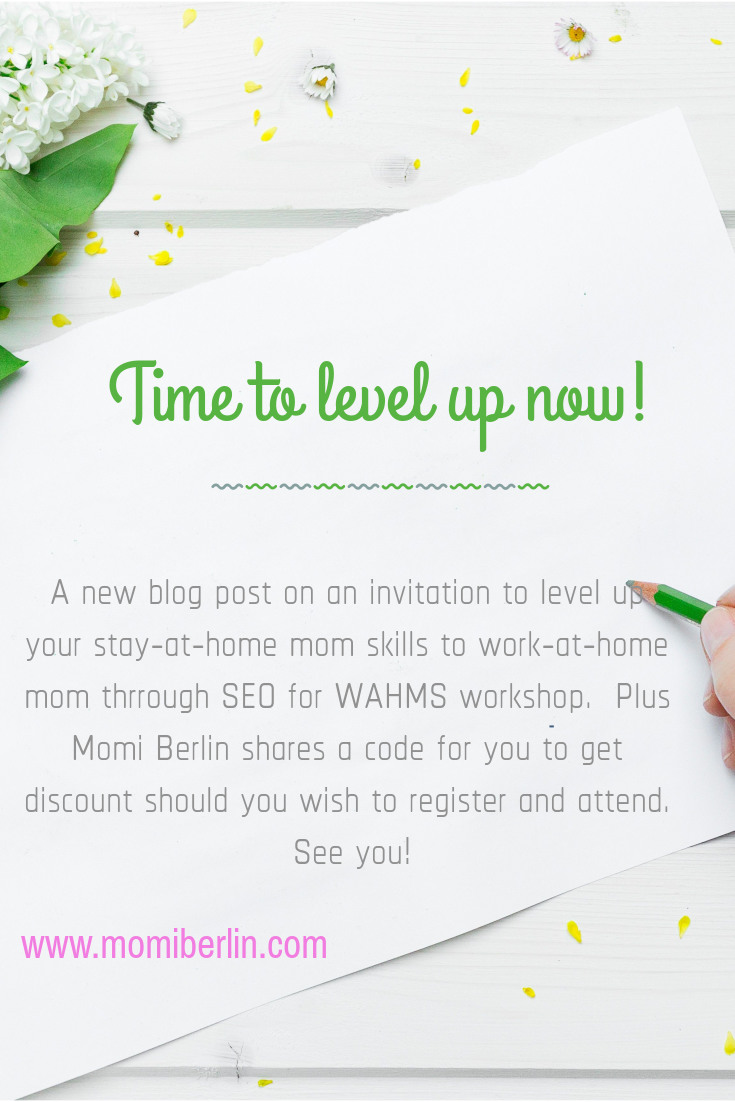 I know very little about SEO or Search Engine Optimization.  But what I know is that we usually type keywords within the search engine like Google to find answers to certain questions.  With the uncountable websites available, search engines recommend to us the highest quality sites.
What SEO does
And that is one job of the SEO.  To lead searchers to a certain site.  More site visits mean higher website visibility which may translate to sales for online stores and high traffic for blog sites.
How to learn SEO
I, for one, am interested to learn more about SEO and I will attend the SEO for WAHMS on June 30, 2018, from 9:00 am to 5:00 pm.  I believe this summit will help Momi Berlin land a prominent place in search engines on the first search if not on the top.  But more than that, SEO is a good home-based career which I would like to try as well while raising a family.
Why learn SEO
Brought to us by Manila Workshops,  SEO for WAHMS aims to turn each participant's entrepreneurial dreams into reality.  Aside from learning the basics of search engine optimization, those who will attend will then find out why SEO is a good home-based career.  There are plenty of work opportunities for virtual assistants, too, who are knowledgeable in doing SEO.   Oh, by the way, WAHMS is short for Work-at-home moms.
When to learn SEO
I find the opportunity to learn SEO just timely.  With the three boys all going to high school now, I will have more time for myself to explore this subject.  The quiet times will be my opportunity, too, to look for a job while I apply my learning on my blog.  Such great way to maximize the use of the internet to earn and blog at the same time.  
Time to level up now!
So if you are up to learn and level up your SAHM* skills to WAHM, let's all see on June 30 for the SEO for WAHMS.  *SAHM, on the other hand, is a stay-at-home mom 🙂
To register, visit Manila Workshops now.
For those interested to attend the workshop, you may get P300 off from the regular rate; use our Momi Berlin code SEOBD300.