Note:  Momi Berlin would love to introduce Emma to you. She is an Aussie lifestyle blogger who constantly improves her skills both as a teacher and as a parent.   She is passionate about writing and learning new things that can help us lead a quality life.  She is also Momi Berlin's first guest writer.  They both share the same passion — love to  write personal narratives, mommy tips, and thrilling discoveries to make daily life the happiest.  For today's blog post, Emma sets out 5 tips to start cooking after childbirth.

Returning to the kitchen for hours-long cooking spree once the stork has bestowed you with a bundle of joy can be a tough task.  Even getting enough sleep with a baby in the house is sometimes a mission impossible in the first few months after delivery! I've been there. I've found my way back to the worktop and oven after a while, all with my mini Me in tow. And I can tell you it's 100% feasible.  You need to take baby steps and use every shortcut the deities of modern technology have blessed us with. Here are the top five strategies that worked like a charm for me when I ventured back to the kitchen.   These may help you set your cooking on the right, delicious, and hassle-free foot.
1. Lady Cook-A-Lot
With her total spare time dwindling at the speed of light, a new mom will no longer be able to make room for lengthy culinary experiments on a daily basis. That's where the shift to the Lady Cook-A-Lot mode can come in handy. Instead of making lunch and dinner every day, embrace cooking marathons over the weekends. Second, freeze batches to last your family for the rest of the week. It's admittedly a shortcut.  And yes, you'll still have to spend a few minutes reheating the servings every day. But cooking generous quantities of delicious meals on a single day will save you hours down the road. Besides, the meals you've prepared in advance with love, care, and fresh ingredients are more nutritious than takeout even in the reheated mode.  Don't feel bad or guilty then about putting the freezer to overdrive.
2. Super-Scale It
Come to the freezer mode, you'll need to super-scale meal size and double, triple, or quadruple the quantities of ingredients listed in the recipe to make enough of the good stuff for your loved ones' week-long munching. A trick that worked for me was to pick three different main courses and triple the measures. That way, I hacked both quantity and variety, and my husband and kids loved me for it. It also saved me many a moan and grudge over dinner as my kids could always have a choice (albeit limited). Also, they didn't have to settle for a recycled meal for days on end.
3. Go Hands-Free
Passive cooking is a mom's best friend on the quest to nourishing all-family meals. Get the cook book and crockpot out and find slow-cook recipes starring your loved ones' favorite ingredients. Casserole, stews, pies, chicken soups, rice-based meals with lightly cooked or quick-grill veggies and meats should take front and center in your family's nutrition. That way, you won't have to spend hours slaving over the cutting board but you'll still get to savor all the delicious aromas of a homemade meal.
4. Multi-Cook Mode
When embarking on the weekend cooking marathon, you'll need every help you can get. Feel free to ask your husband or older kids to help out with chopping and dicing. Also, don't be afraid to put your kitchen appliances to use  instead of hassling with every vegetable or piece of meat by hand. This trick helped me cut total cooking time. It also earned me more Me time even with the busiest of weekend cooking sessions in the mix. I owe lifelong gratitude to the person who invented the combined steamer-blender and food processor.  Those two guys have saved me weeks by now.
5. No Ball and Chain
Last but not the least: returning to cooking after childbirth shouldn't be a source of stress for a new mom. (God knows you're in for a lifetime of it now that you have a child). Take your time to adjust to your life as a mother. Moreover, cut yourself some slack now and then when the going gets too tough to endure. If you hate the fact that you have to go through meal preparation for the whole family, you'll soon lose motivation and interest and fall back to the takeout mode. Don't regard the kitchen as your private prison. Instead, see it as a chance to spend some time alone and engage in a de-stressing activity.  Why? Because that's exactly what cooking is – an opportunity to live down anxiety and do something for your own health and the wellbeing of your loved ones.
How to start cooking after childbirth
Getting back to cooking with a baby onboard is a challenge fit for a Superwoman.  And that's exactly who you are now that you're a mother. Don't let meal prep become another dreary task on the To Do list.  Arm yourself with simple recipes.  Try passive cooking. Make lots of food to tide your family over for a few days. And do not forget to enjoy the ride because it's the best guarantee of both your peace of mind and your family's proper nutrition. Gods favor the brave mom chefs!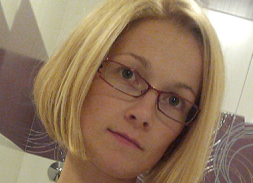 Love Emma's tips?  She is a regular contributor to High Style Life.  Also, you can follow her on Twitter @EmmahLawson