I went home from work last Friday.  Second son planted a quick kiss on my check and returned to his seat.  He had a thimble on his finger and  he was doing some running stitches.  I saw his work and it didn't look so good at all.   He told me he wanted to finish his H.E.L.E. assignment that night so he could do other things on weekend.
How to teach kids to sew a running stitch?
1.  I asked my nine-year-old boy the definition of a running stitch.  He told me it is made by passing the needle under and over the fabric to create a straight line.  The goal is to mend the torn through repeated running stitches.
2.  He knew how to sew a running stitch but he just can't straighten the cloth after the stitches.  His work looked like a cramped cloth.
3.  I made a pattern for him to follow.   I told him to follow the lines.  I used paper instead.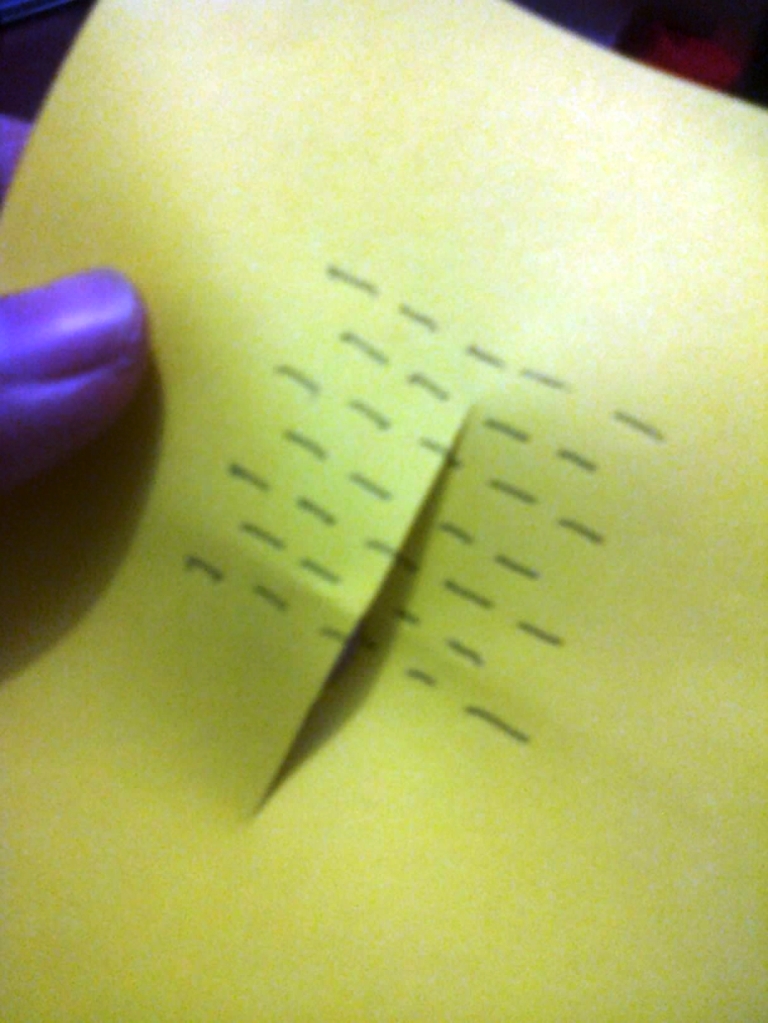 4.  Trick for a nice looking running stitch:  do not pull the needle through the fabric at once, but instead, push it back and through the fabric and out again then slowly pull the needle until the end of the thread.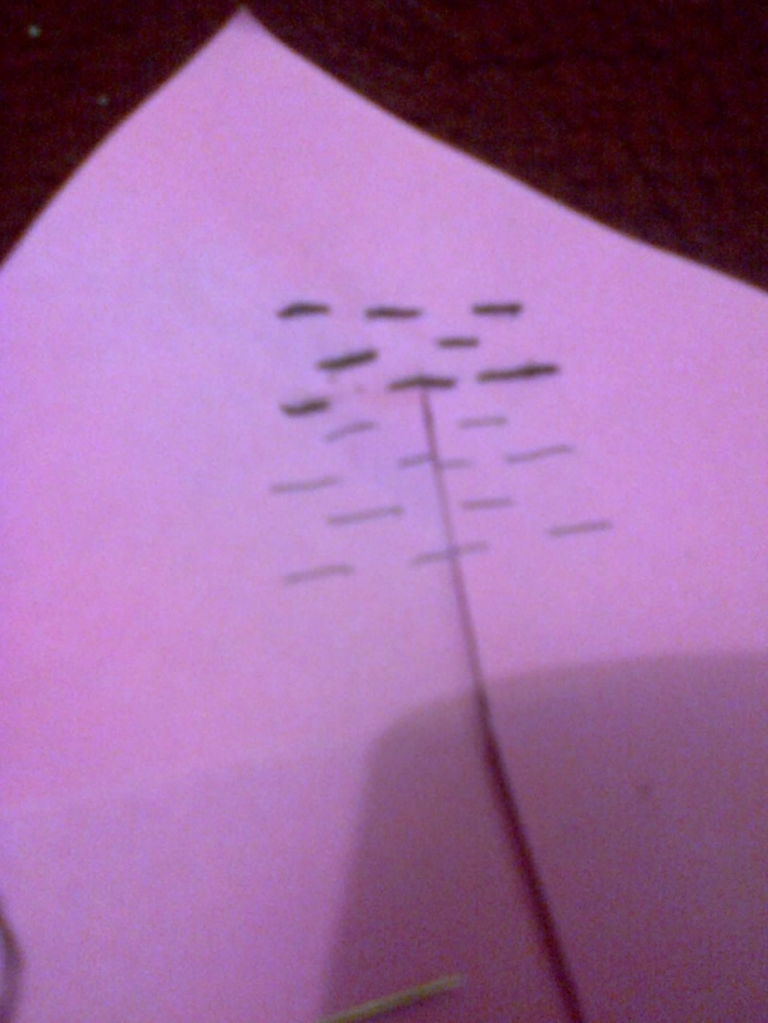 His finished product after three tries.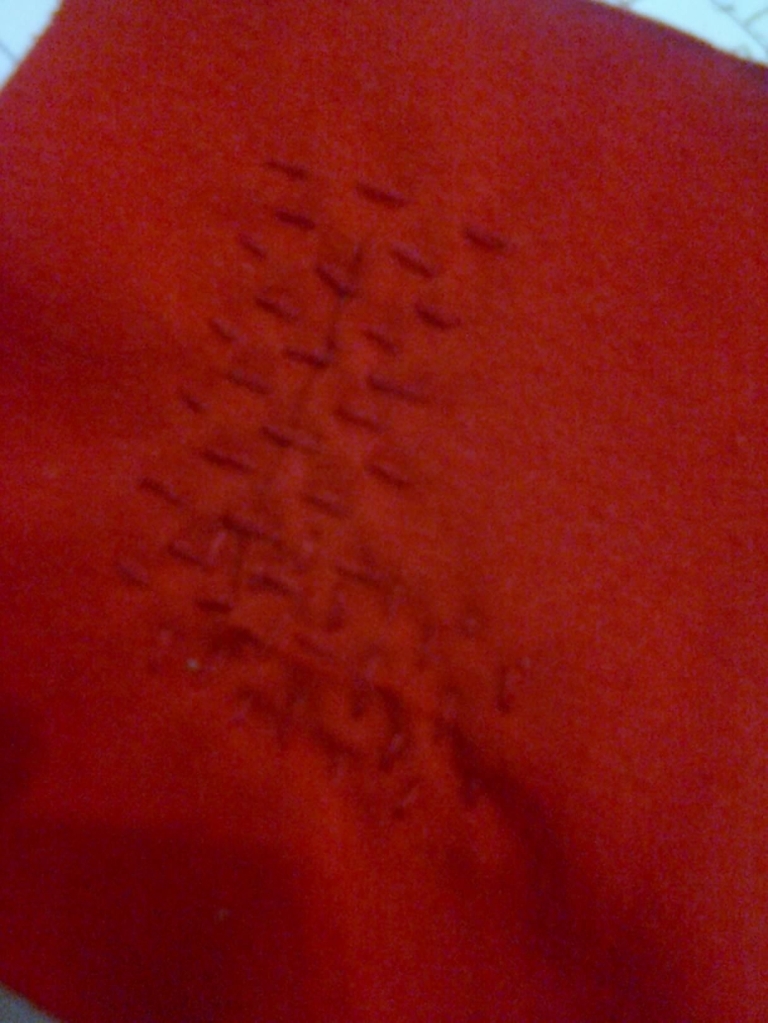 Now equipped with the basic knowledge in sewing, second son may redo his bag stitches 🙂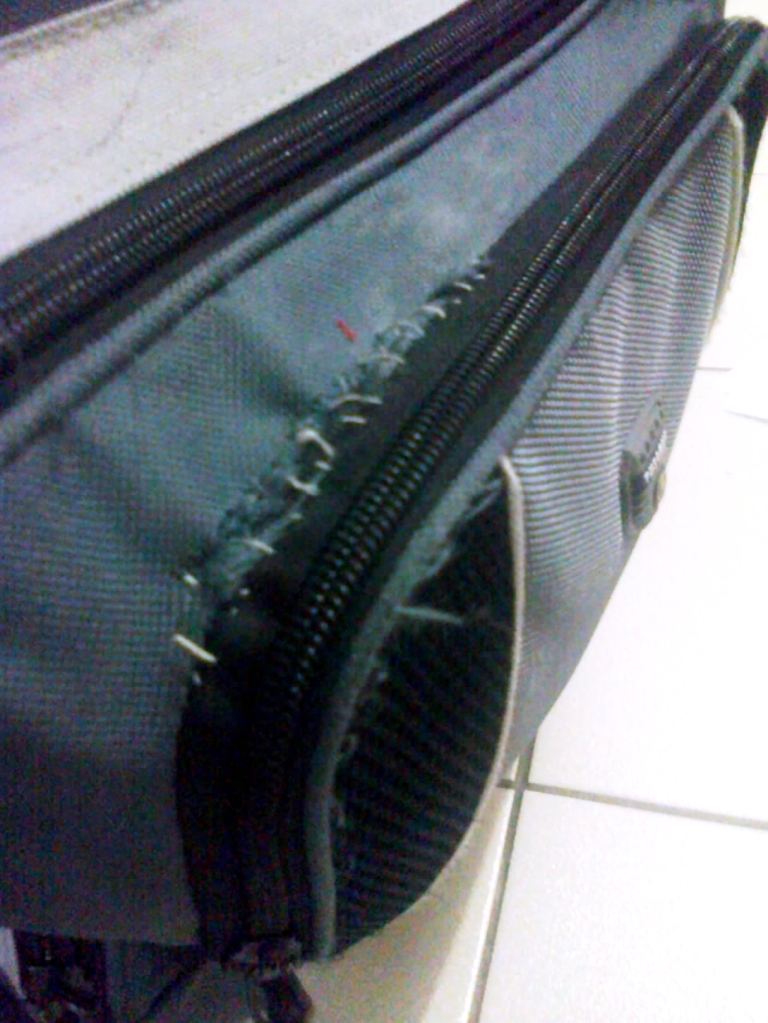 * (September 2, 2013) A compilation of the school projects of my boys in order to help other students with their research.  It has always been this momi's intention to offer help the best way she can.