Move over Pokemon. Say hello to Pororo.
Pororo is a widely popular cartoon character from a Korean computer-animated television series. The series revolves around the daily adventures of Pororo and his friends.  They live in a snowy village called Porong Porong Forest.
And if Pokemon Go gets almost everyone talking and walking,  some countries, Korea included, remain clueless of this latest craze. (Some GPS mapping concerns.) A Korean startup sees the huge opportunity and creates a similar game intended for the Korean market- Pororo Go. Launch is anytime soon.
And so, as I anticipate for Pororo to take the town by storm just like Pokemon, I am delighted to know this cute little penguin. My little one-year-old just cannot get enough of this character, too. Who wouldn't, by the way? It is cuteness!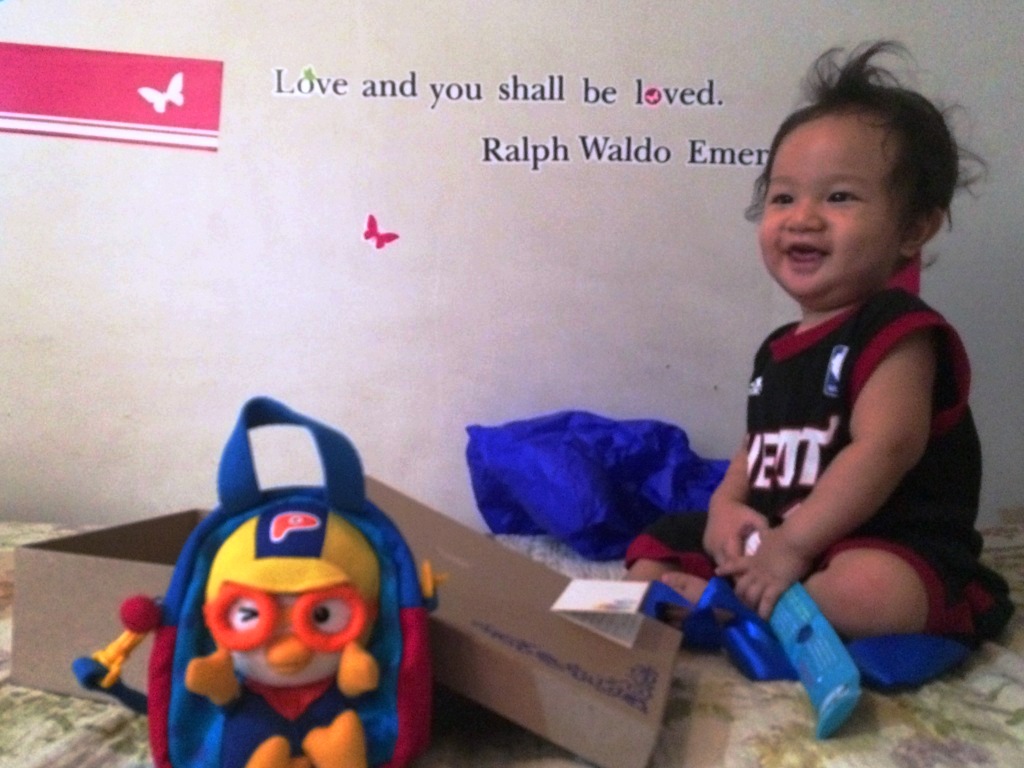 Aside from zero knowledge about Pokemon Go and Pororo among others, this momi is stuck at home with her little one. Thank you then that the internet has declared a takeover.  Almost anything can be done online, shopping included. And one of my favorite online Filipino communities is Mommy Republic. Mommy Republic brings moms and mompreneurs together in one marketplace.  There, they can quickly buy and sell products that make parents' lives easier and yes, cuter.

Three reasons I love Mommy Republic.
UNIQUE GREAT FINDS.   A mom's happy place, Mommy Republic brings the many mommy resources in one simple platform. Everything in the website is meant to help us moms do as much as we can with less stress. It offers products and solutions for our daily needs and even desires. The brains behind the community- Kate Yu and Edie Acedera –  scout  the world for great finds from home essentials  to cute collections.  Those unique items they brought are most likely difficult to mass produce. It was in Korea where they found a Pororo safety harness backpack. And this cute bag is just ideal for my young man's little needs .  It even serves as a toy to entertain him when we are on the road.
RELIABLE DREAM MAKER.  Mommy Republic gives opportunities to aspiring online sellers to start and grow their business effortlessly. It is also open to established entrepreneurs aiming to take their business to the next level. Even big enterprisers seeking to widen their connection are welcome to join .  The opportunity to promote their services has such great potential.  Why?  Mommy Republic is a happy community where most moms – their target market – converge.
DEPENDABLE PILLAR.   Mommy Republic gives support, encouragement, and tips to moms to make their home and family life happier. The very reason I fall for Mommy Republic. It has always been this momi's goal to make her daily life the happiest.  I could focus on the essentials – raise my boys – and at the same time enjoy the support of a community where I could find my needs and learn new must-haves.  These and more in just a few clicks in the comforts of our home.
As the rest of the world spends time walking around looking for Pokemon, this momi invites you to join the Mommy Republic.   You need not run around with your phone in your face to catch all the Pokemons, and end up in interesting places and difficult situations.  Just be in your happy nook as you browse through your happy place, the Mommy Republic.
By the way, Mommy Republic is all set for its first bazaar at the Spectrum Fair on September 17 and 18.  It will be at the WhiteSpace Manila in Pasong Tamo Extension, Makati.  An early Christmas Holiday Bazaar is next on September 24 and 25.  Venue is at  Cuenca Community Center in Ayala Alabang Village.  Be sure to be there as Mommy Republic has a lot of great finds in store for all moms.
Momi Berlin's Directory
Mommy Republic Website / Facebook / Instagram