Yes.  I am trying very hard to eat light and to add, healthy.  Choosing salad — as I think– is a no-brainer.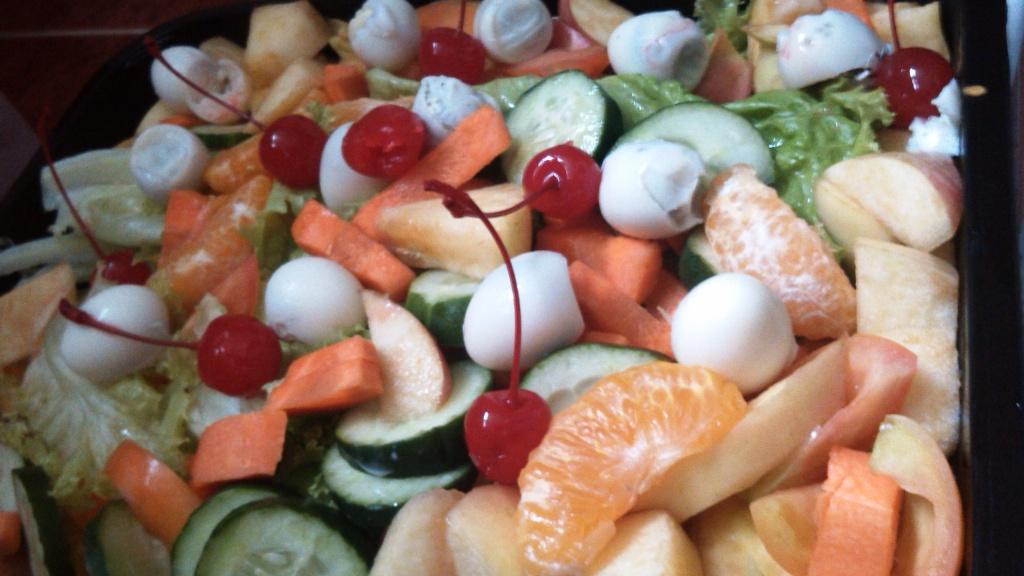 And so I hope to get the most health benefits from this salad my good friend Smash recommended.  From the time I saw her almost a month ago to our recent meeting, she has dropped a few pounds.
She told me that for lunch, she only had salad composed of lettuce, cucumber, tomatoes, and carrot  — all raw.  She mused that I add some sliced apples and ponkan.   I love quail eggs so I put some on top of my greens.  The cherry was my bunso's recommendation.  For the dressing, I got a bottle of olive oil and white wine vinegar.
I now weigh 120 pounds.  I am optimistic that a month from now, I am 20 pounds lighter.
* This was my usual lunch two years ago when I was on a special program.  This worked for me and so I am thinking of doing this again to regain that fit and healthy body.  And so help me, God.