Once upon a time, there was a boy named Earl. He was such a poor lad but was determined to finish his studies. Because he was sincere with his intentions to attend school, not to mention too that he was very courteous, his teachers supported him all throughout his high school. He passed a college scholarship and in no time, earned his diploma.
His skills and determination landed him a position in one of the world's largest building materials suppliers and cement producers. He had a comfortable life and a job he truly enjoyed and loved.
He went back to his school one day after Yolanda hit parts of northern Cebu.  He cried with the teachers and felt the pain of the students.
Not too long after that super typhoon, he learned that his company was looking for beneficiaries for its Yolanda rebuilding efforts.  He recommended the Kawit National High School, and luck must have been on his side when the company he worked for considered his suggestion.
It was a week ago when Earl, joined by more than 250 teachers, students and parents, gathered to repair classrooms, re-installed electrical wires and repainted walls.  His coworkers and company executives likewise helped in the rebuilding program.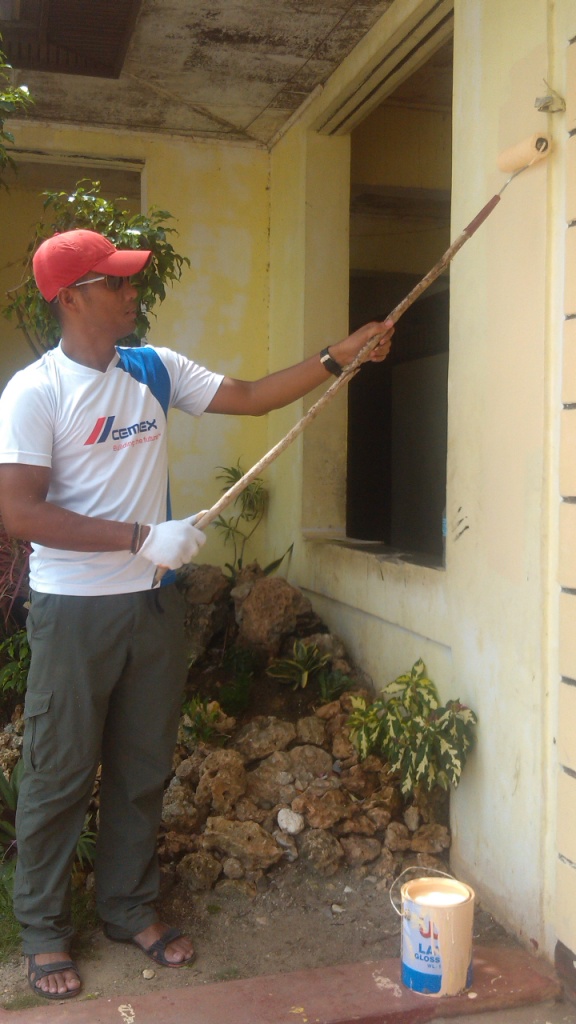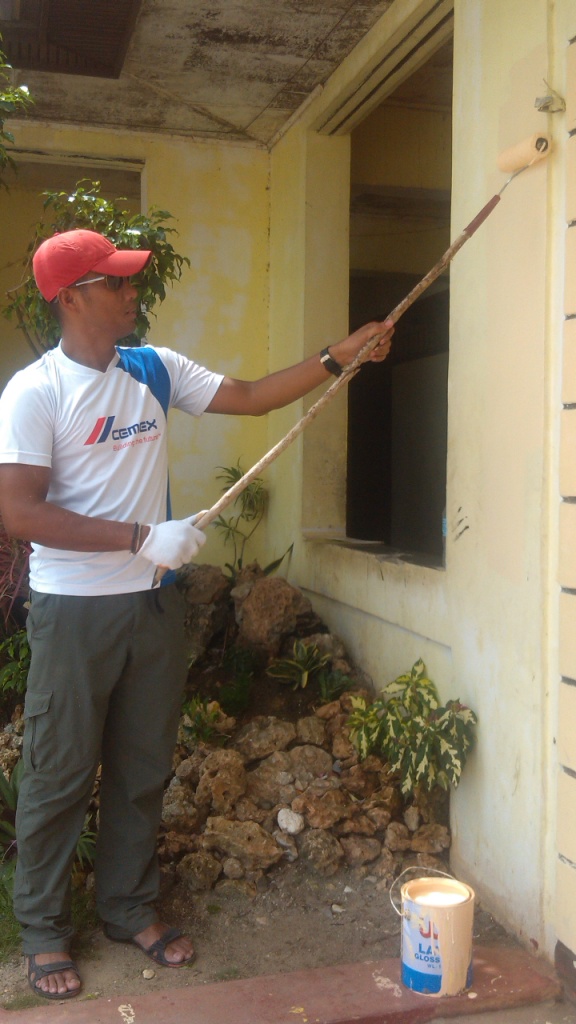 What happened that day in Kawit National High School was such an inspiring picture of a sincere Bayanihan effort — very alive and well among those present. Aside from the hopeful smiles of the teachers, parents, and students, it was Earl's unwavering smile that caught my attention. Very clear in his eyes was his eagerness to uplift the broken spirit of those around him. The disaster that hit his school became an opportunity for him to repay the home that supported him when he almost had nothing.
My hands down to the resiliency of those parents, students, and teachers.   They were strong and never broken by Yolanda's wrath. And I am all the more proud and happy for Earl.  He was able to help the school that groomed him to be the person he is today.
* Typhoon Haiyan, known as Super Typhoon Yolanda in the Philippines, was one of the strongest tropical cyclones ever recorded, which devastated portions of Southeast Asia, particularly the Philippines, on November 8, 2013.
Momi Berlin, together with Earl's company, went to Northern Cebu on the first and second quarters of 2014  and joined hands with Yolanda survivors to help rebuild their lives.