It was a mild version of dengue that we were not even aware he had been exposed to the infection before. That day, it hurts because my firstborn was in the hospital for dengue for the second time.
With my son's first infection with the dengue virus, the doctor explained that my boy's immune system reacted normally and created antibodies to fight the viral invaders. For his second infection, though, instead of neutralizing the virus, "the antibodies sort of bind to it, help invade the immune system's other cells, and then spread."
When dengue strikes twice
It was October 2015 when my firstborn was sent to the hospital because of dengue, for the second time.  We were not aware that he had dengue before.  His second dengue infection nearly caused his life.  Though his antibodies recognized the new type of viruses, instead of neutralizing the viruses, the antibodies band to them and helped invade the immune system's other cells and spread.  My son stayed in the hospital for nearly a week.  That week – for this mother – seemed months.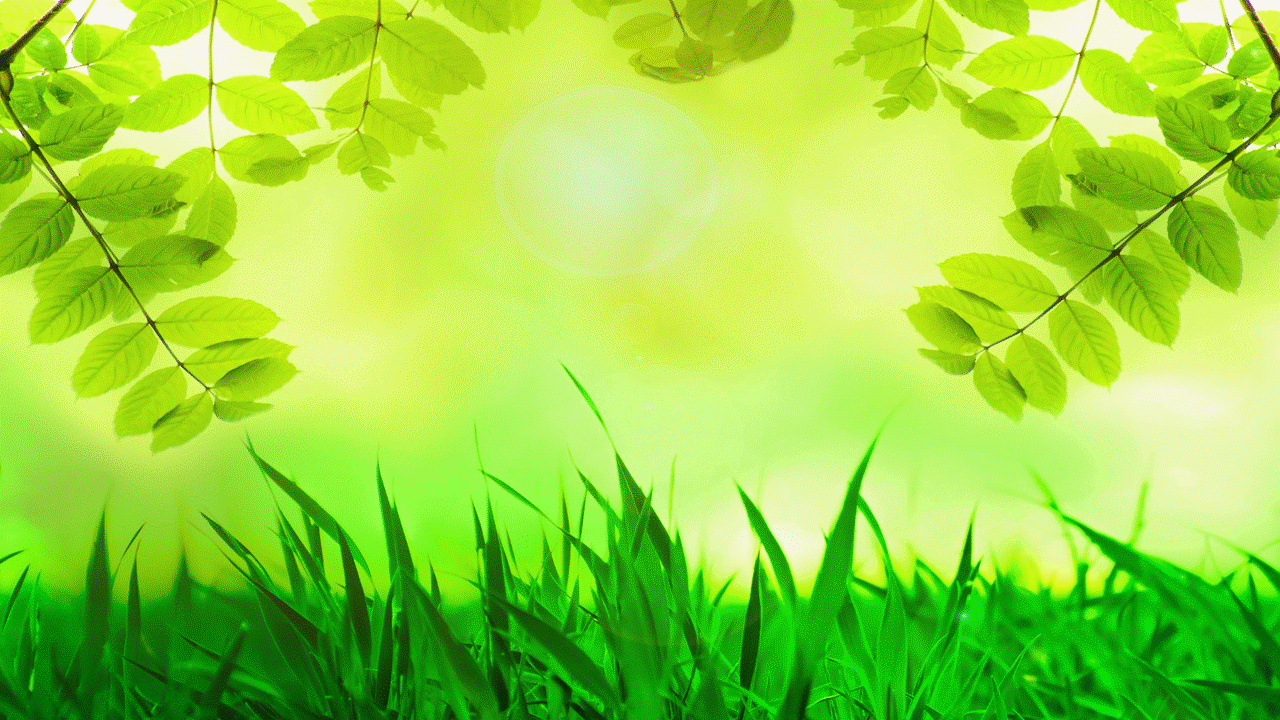 We have three other kids at home and surely, it was not in our neighborhood that he acquired dengue.    His three other brothers or even his parents should have been at risk as well.  We zeroed in the school.  Firstborn mentioned he loved to stay outdoors during breaks and while waiting for his school bus.  He usually stayed near the plants and trees where there was a shade.
The threat mosquitoes bring
Dengue is one disease that does not discriminate; wealthy and poor alike are affected by it.  World Health Organization says that every year, a whopping 100 million people all over the world fall victim to dengue fever.  And each year, 20,000 of these victims end up dead. Studies have shown that this rapidly spreading vector-borne viral disease is carried and transmitted by a   female day-biting  Aedes   Aegytpti mosquito.  This small, dark mosquito is easily recognized by its distinct black and white bands on the legs.
A groundbreaking discovery from the University of the Philippines Los Banos Department of Entomology, however, revealed that there is another dengue carrier mosquito around, the Aedes Albopictus.  Its peak biting hours are in the late afternoon and can extend until nightfall.  This then increases the chances of getting dengue even at night.
Evolution of this dengue-carrying mosquito is brought about by migration, globalization, and climate change.  Tourists to dengue endemic regions bring in cases of dengue fever.     There have been a lot of cases wherein dengue fever incidence in vacationers are high especially if coming from high-risk countries. The environmental changes also bring adverse effect in the increased presence of night time dengue-carrying mosquitoes.       The quantity of these mosquitoes usually multiplies after rainfall because they breed in pots that hold water. The sudden rise in temperature cuts down the incubation time for the virus and the abrupt change again to humid weather adds to the biting activity of mosquitoes. This increases the chance of dengue transmission.
The transmission of dengue virus
Dengue is not passed on directly from person to person. Instead, one catches dengue through the bite of Aedes Aegytpti and the newly found Aedes Albopictus mosquitoes.  The carrier mosquitoes dwell and rapidly breed in stagnant water found in the backyard of homes, schools or offices. These vector mosquitoes fly and bite inside or outside homes, from cities to another.  The primary transmission is then through mosquitoes that got the virus while feeding on the blood of an infected human. Infected people are the main carriers and multipliers of the virus, and serving as a source of the virus for uninfected mosquitoes.  After virus incubation for eight to ten days, an infected mosquito is capable, during probing and blood feeding, of transmitting the virus for the rest of its life.
Patients with dengue experience high and continuous fever lasting for two to seven days.  He may also experience vomiting, abdominal pain, body weakness, and bleeding from the nose and gums.  My firstborn did not experience any bleeding, though.  His on and off fever for four days was what worried me the most.  He preferred to sleep than eat as he arrived from school.   He vomited a lot, too.   He instantly dropped a few pounds and that pushed me to beg husband bring him to the hospital.
Our proven dengue defense
As soon as he was declared safe from dengue, we made sure such incident will not happen again to any of our kids. With the threat of dengue infection both at nighttime and daylight hours, we all the more maintain 24-hour dengue protection.   How?  For one, improved sanitation certainly trims down the rate of dengue.  We regularly purge all possible breeding places of mosquitoes.  Second, we also requested the boys' school to be extra vigilant of this rapidly spreading vector-borne viral disease.  Another effective means is through proper health and personal care.  And I believe that personal protection is still the best line of defense against dengue.
One of the most efficient ways to protect ourselves from dengue is by using an insect repellent lotion.  It is convenient to apply and easy to use.  And to provide the round-the-clock protection we need, it is important that the repellent we use is effective against both day- and night-biting mosquitoes.

Among all the available mosquito repellent lotions in the country today, I always rely on one proven brand.  I know most moms have already tried and tested it.  Even my relatives use the same product for years.  And it was the same brand my mom would apply to me when I was her little princess.  I did not think twice and use OFF!® Insect Repellent Lotion to my boys.  Even I would use it on my legs when we go somewhere I am not that familiar with or in insect infested areas.
OFF!® Insect Repellent Lotion is guaranteed to give long-lasting protection to my family.   We have tried and tested the product.   It offers up to eight hours protection per application.  This mother then is 100% sure that each application can block off dengue-carrying mosquitoes from coming near my loved ones even if I am not around. It is also very convenient and economical to use.   And because it has a hypoallergenic formulation, it is safe to apply every day on my children's sensitive skin.  Though its scent can be a little strong, it wears off a few minutes after application.  I also love that it does not have that greasy feel most lotions have.

As a mother, it hurts to see our kids suffer from illness or pain.  And it doubly hurts to know that we could have done something to avoid such incident.  And as we hold on to God for strength and guidance during those times, we also come to discover defenses we should have used in the first place.  With OFF!® Insect Repellent Lotion, I   can keep my family protected from mosquitoes,   not just during the daylight hours but even all throughout the night.
Dengue outbreaks may leave state budgets to suffer and cause distress among affected families.  But with OFF!® Insect Repellent Lotion, every parent can start feeling empowered against the dreaded dengue disease.   When correctly applied along with good domestic habits and community initiatives like regular clean-ups of possible breeding grounds for mosquitoes,   dengue cases may be lessened if not totally prevented.
Now, with OFF!® Insect Repellent Lotion, my family can enjoy not only the outdoors but anywhere minus those pesky mosquitoes.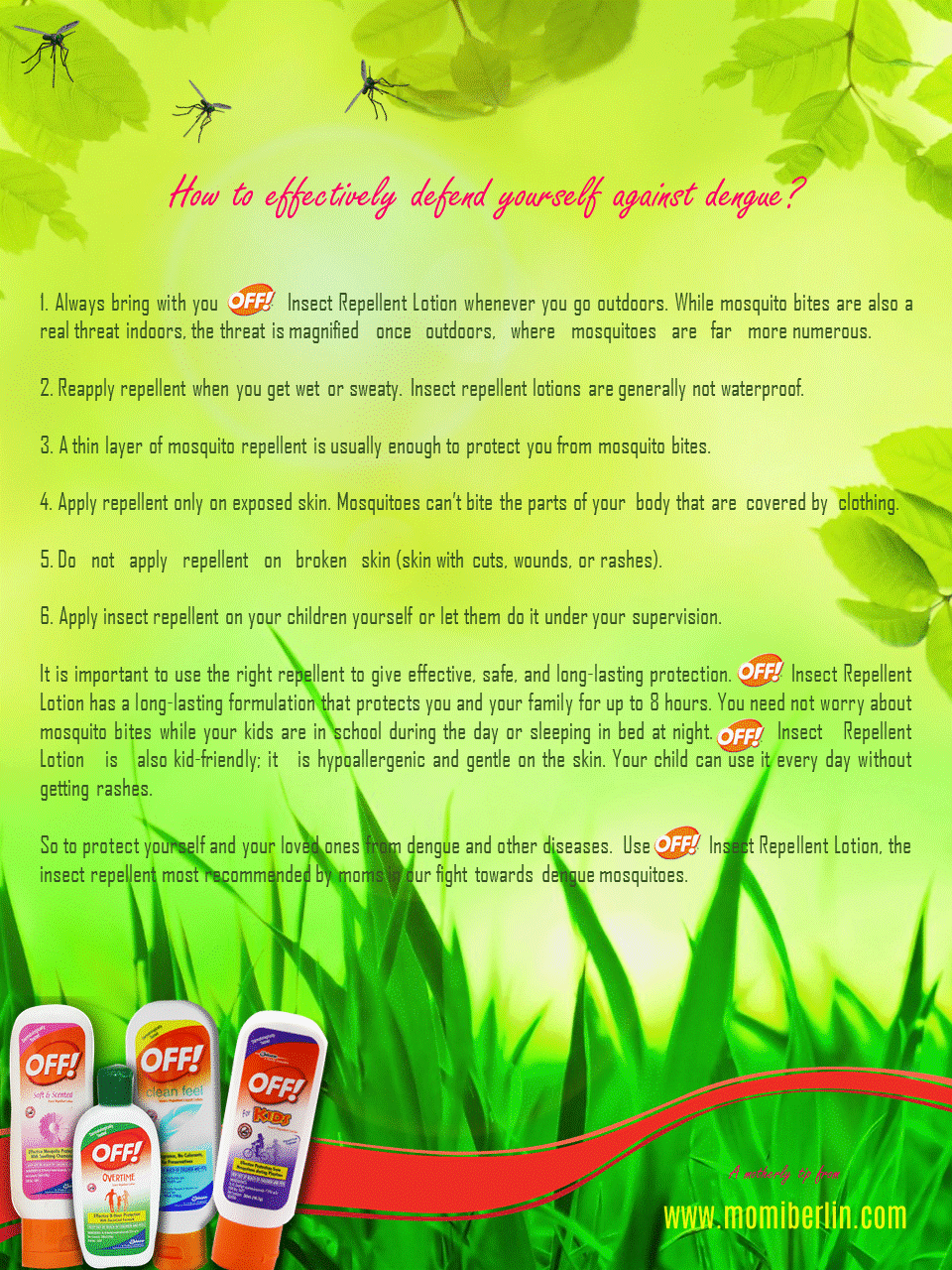 Thank you, OFF!® Insect Repellent Lotion for being a reliable ally.
Product Information
OFF!® Insect Repellent Lotion is a product of SC Johnson, a globally-trusted family company since 1886. The company is one of the world's leading makers of household brands recognized for its innovation and sustainability among others.   Among its global brands are Baygon®, Duck®, Glade®, Pledge®,  Mr. Muscle®, Raid®, and Ziploc®.
* This feature is Momi Berlin's entry to the Nuffnang Philippines' OFF!® Lotion blog contest.   All thoughts and words are the author's own.