Project time!
My grade three son's science book illustrates the importance of personal hygiene to one's health.  As a mother, I appreciate these lessons supporting my constant reminder re brushing of teeth, washing of face, scrubbing of elbow, etc. I often tell my boys that not giving much importance on personal hygiene may cause problems like bad breath, dandruff, pimples, etc.
I am all the more grateful to my boy's science teacher for coming up with an idea of creating a scrapbook on healthy habits.  Again, more than this mother benefiting from this project, it would be Bunso's gain.
Last weekend, we had a photo shoot.  Bunso went through his usual daily habits and I took some photos.  I asked him to describe each, took turns in typing and printed them after.
My young man's science project —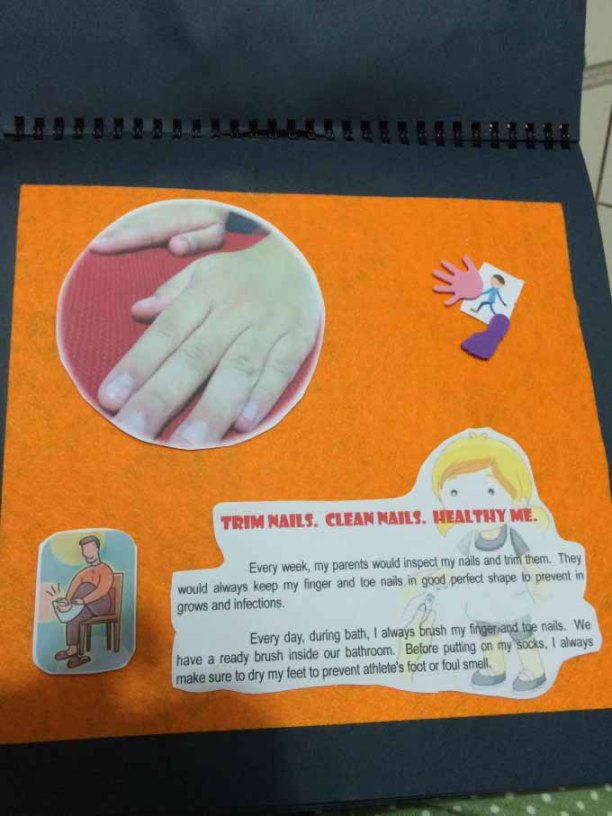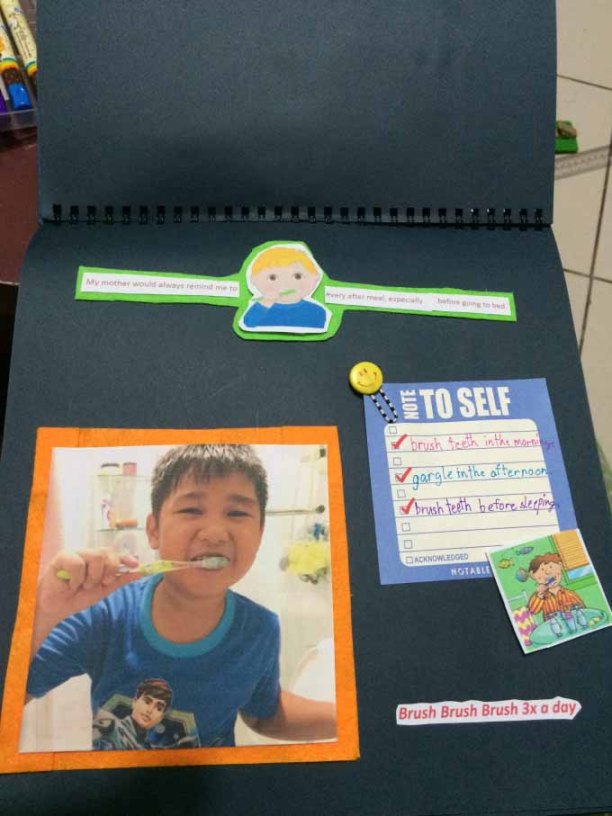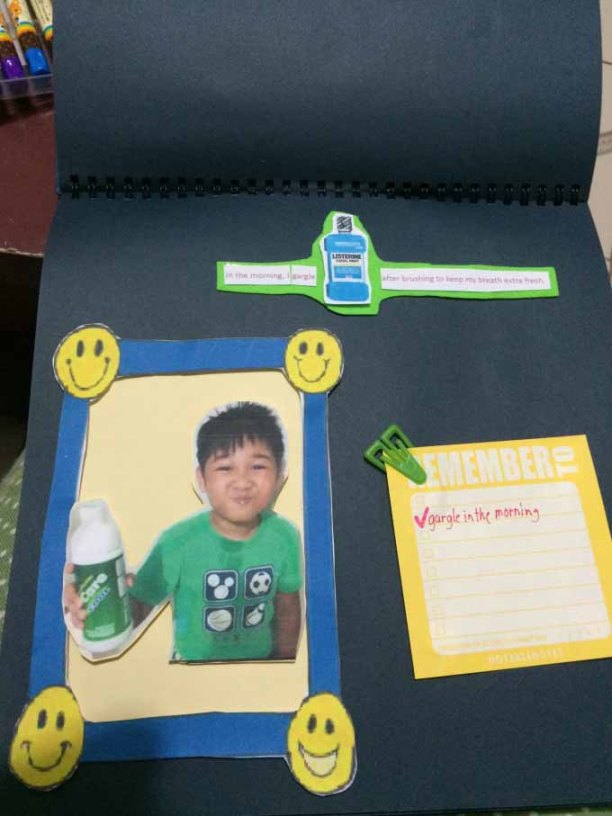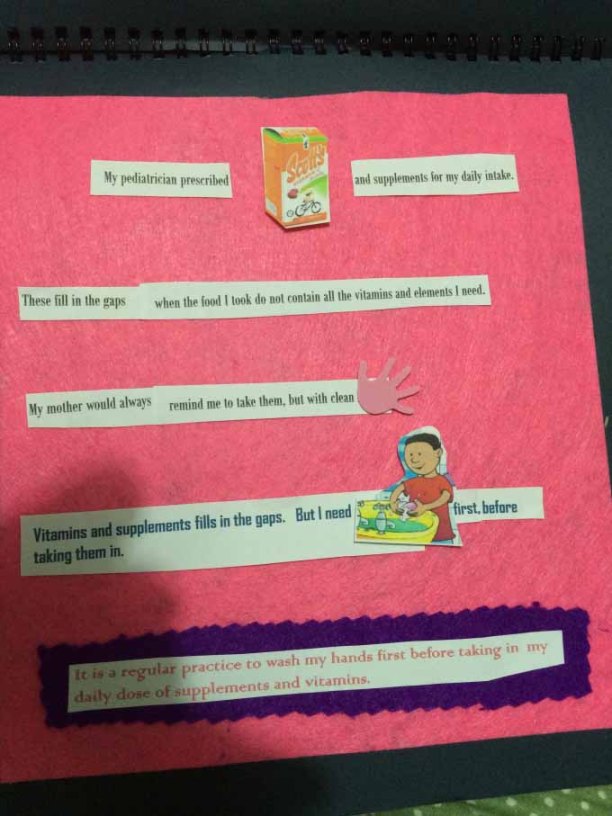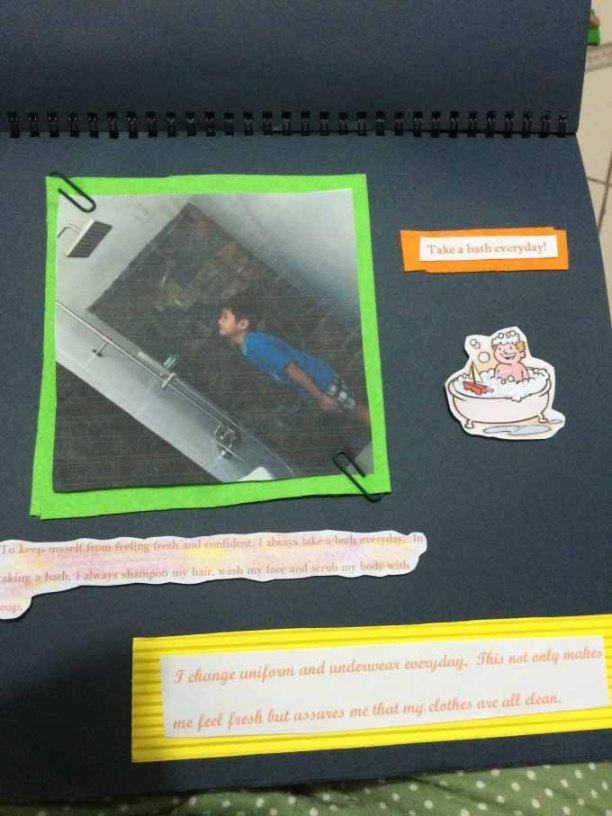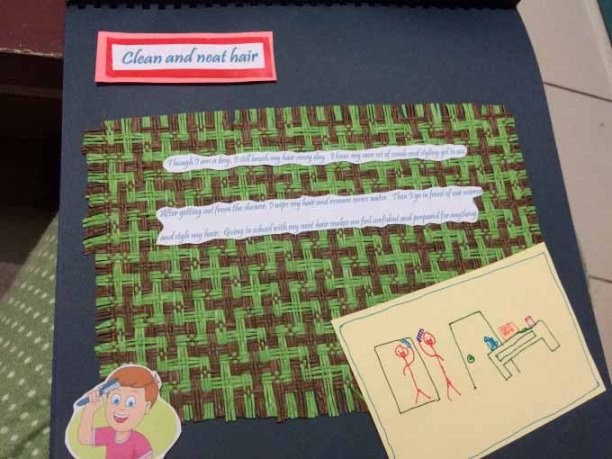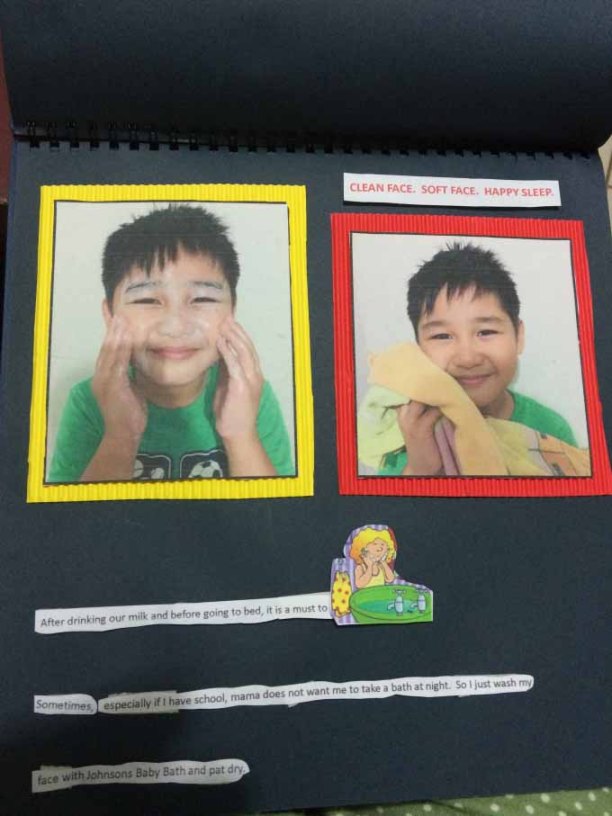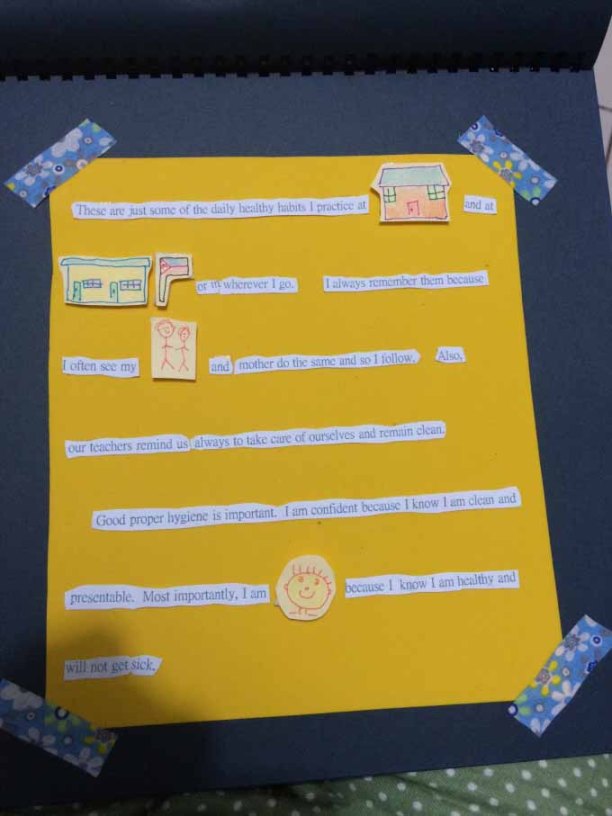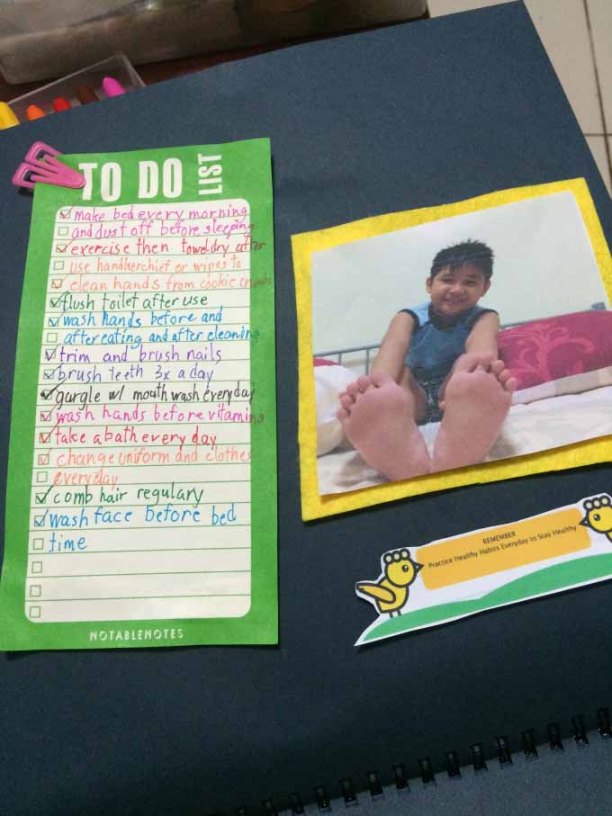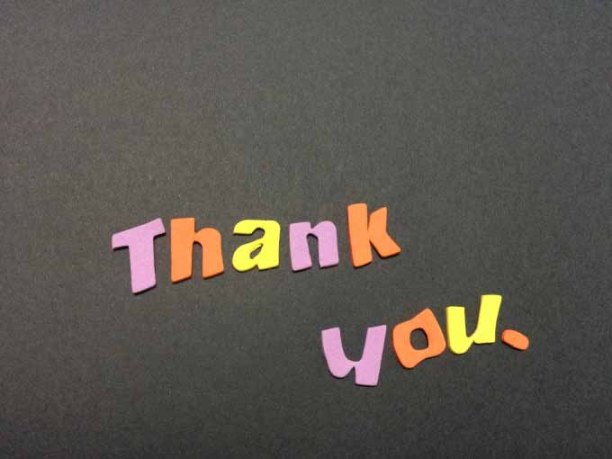 * (October 2014) I compiled and will share some of the school projects made by my boys in order to help other students with their research.  It has always been this momi's intention to offer help the best way she can.