Momi Berlin had a Palawan adventure for three days and two nights. Together with dear friends Smash and Mrs. Chua, the three girls stayed in a decent pension house.
The Remari Pension House staff, especially "All Around," was too accommodating. "All Around" (how we named the friendly personnel) added an extra bed, provided us with clean towels twice a day, and even served breakfast as early as 5:30 am (a special arrangement as we needed to catch a 6:30 am Dos Palmas bus ride).
Tricycles are the most common modes of transport in all the cities and municipalities of Palawan. Inside, it can accommodate a maximum of four persons and can reach even the most remote place with its small body yet powerful engine. The fare for each was only P7.00.
Travel agency owner Mang Hanny and his dependable aide Luloy- Luli to some foreigners- arranged the girls' Palawan itinerary and even provided convenient travel service. Aside from the generous discount, Mang Hanny readily approved of last minute changes on the agenda.
Day 1
From the Puerto Princesa International Airport, we went straight to our temporary home, unloaded our baggage and off to Santa Lourdes wraft for the Honda Bay tour. It took less than thirty minutes for the excited gals to reach the Honda Bay site.
A number of small shops surround the Honda Bay loading and unloading area. Underwater camera and cases for rent caught my attention. I was so eager to rent an underwater camera case, but my two lawyer companions enlightened me of the consequences of cameras coming into contact with water. So I rented an underwater camera instead. I also got aqua shoes for a hundred pesos..
Some stalls offered bread for fish feeding.  Smash bought a pack while I bought Skyflakes for us- it was past 12 and I was hungry already.
The three girls and their tour guide Luli finally boarded a bangka at 1:15 pm after more than an hour of waiting.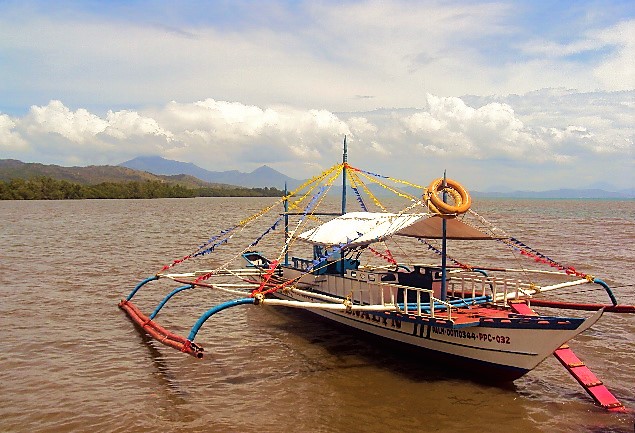 Honda Bay is consists of several islets now becoming famous as an ideal snorkeling, swimming, diving, and picnic destination. It boasts of clear water and white sand much to the delight of tourists and locals alike. Fee for a pump boat with a capacity of 8 max is PhP1,500.00.
An aggressive lady tour guide politely requested us to share the bangka with other groups. She reasoned out: to maximize the scarcely available bangka. As we share the bangka with the second group, her four guests can now board the next coming bangka. We were about to nod in agreement but suddenly backed out. Why? Because the aggressive lady tour guide added these exact words, "because my guests can't share a bangka with others because they are exclusive."
From Sta. Lourdes wharf, we reached Snake Island in 30 minutes. Said to be the most beautiful island in Honda Bay, Snake Island was named as such because its two-kilometer sand bar stretch shaped like a snake. We had our lunch in one of the many cottages in the island. Afterward, I was introduced to the art of snorkeling. It was my first time, and I anticipated seeing Nemo and Dori under the sea.
The bread Smash bought was the key for us to have our close encounter with the fish. There were no Nemo, but a few Doris greeted us. The corals though weren't that nice looking. They looked dead.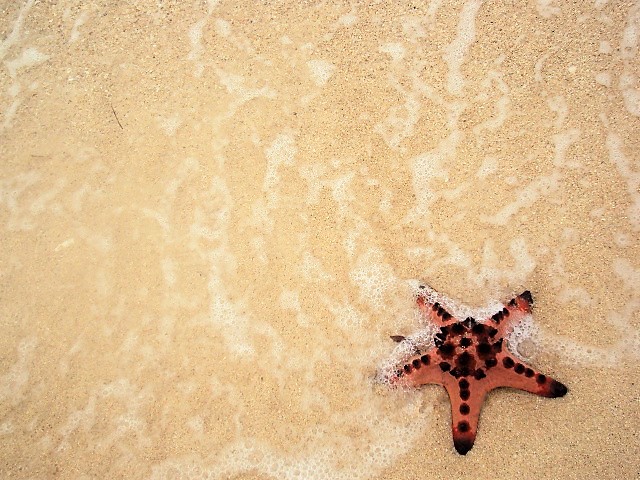 Our group headed to Pandan Island. The place was so quiet with only two dogs wandering around. The bangkero confidently offered to take pictures of the guests. He seemed to have mastered the tricks so much. And as an act of gratitude, we gave the jolly bangkero a Php150 tip while the two others received a hundred each only.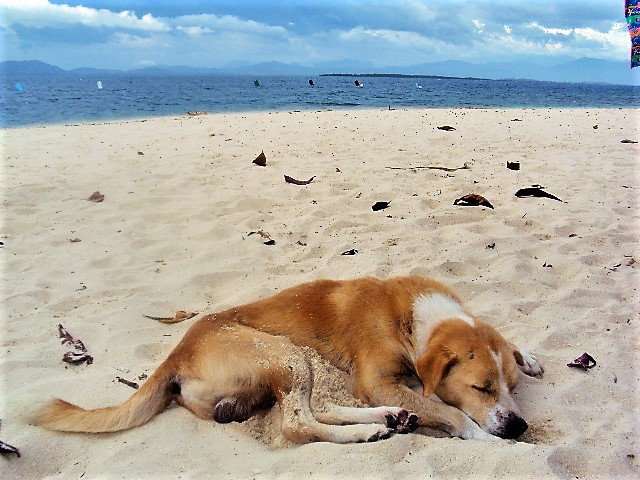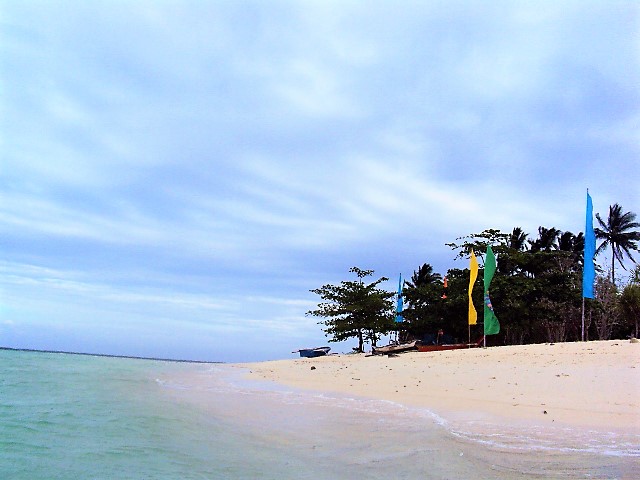 After the tiring but enjoyable Honda Bay experience, Luloy escorted his lady guests back to Remari Pension where the three had their most awaited quick rest and hot shower.  Then they had their first Puerto Princesa dinner at Ka Lui.
DAY 2
We had our breakfast at 5:30 am to catch a 6:30 am bus ride to Dos Palmas. The dried fish breakfast was too small and bitin. Anyway, we were optimistic that our Dos Palmas lunch would be superb thus we left Remari Pension with such great smiles.
The bus that brought the party to Santa Lourdes wraft was jam packed. And it was at the Santa Lourdes wraft where big boats await to bring the guests to Dos Palmas. Once on board the big boat, everyone could hear everyone's eagerness. Almost 3/4s of the passengers were Japanese.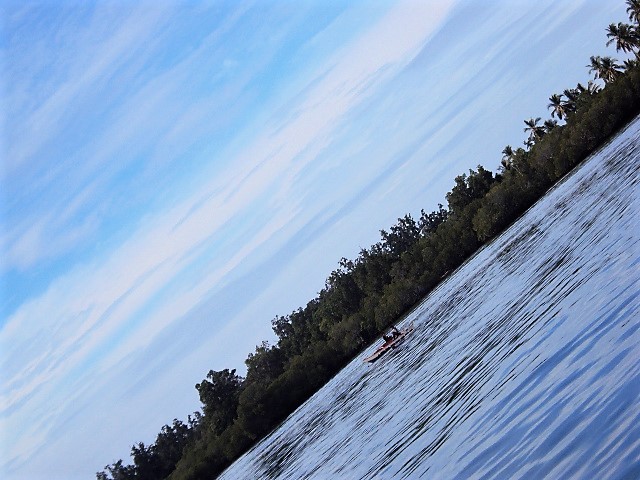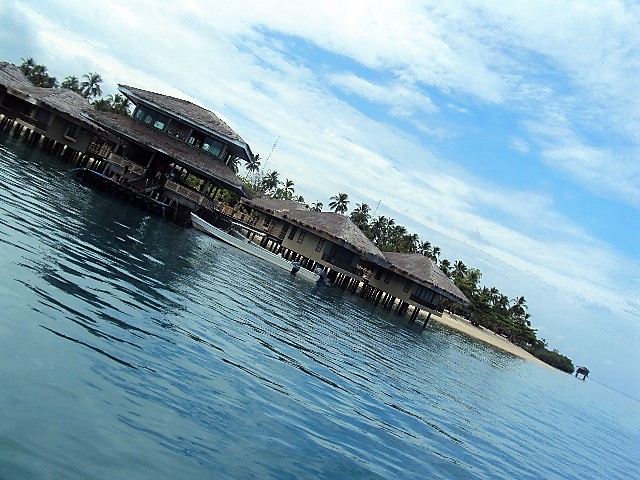 After the short orientation, everyone jumped off the boat to start his Dos Palmas experience. Some groups headed to get paddles for the kayak. Others, the three ladies included, went straight to get lockers and snorkeling equipment.
A pump boat brought the group to the snorkeling area. And unlike the corals at the Snake Island, the Arreceffi Island (within the famous Dos Palmas Beach Resort) boasts of beautiful, colorful and gigantic corals. A school of fish of various colors, shapes, and sizes greeted each overjoyed snorkeling enthusiasts.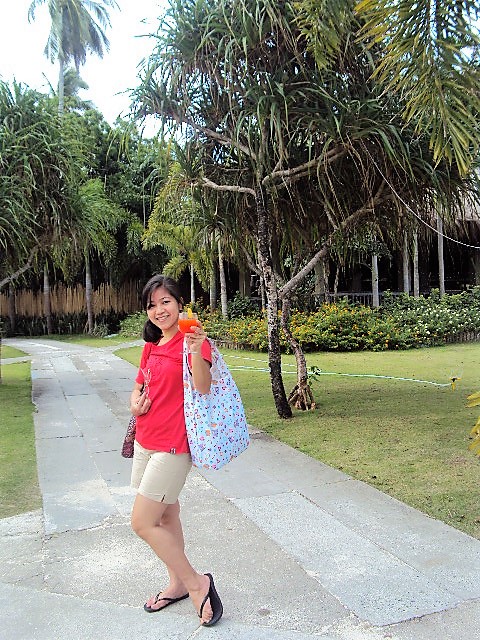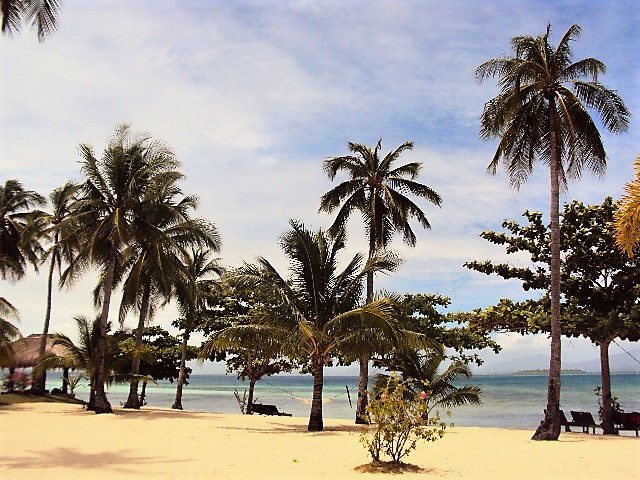 Lunch was superb! The scenery, equally compelling. Given a chance to visit Dos Palmas again, without a second thought, I will surely come back with my family. The shower room and locker area though turned me off the place.
Though bitin, guests boarded the return-to-Santa Lourdes big boat with very wide grins on their faces. Obviously, almost everyone had his Dos Palmas story to tell friends back home.
After a hot shower, a few gossip reads and more funny anecdotes, we decided to have dinner at Kabuchs, a somehow Hard Rock Café type of outdoor grill ala bar. Kabuch, though, has a very spacious parking space and separates the pool table area to the bar, to the fine-dining section and the under-the-stars dining area.
Kabuchs has a rather expensive menu. Three pieces of not so big shrimp at P299. A bowl of seafood soup with only one piece of tiny-sliced fish meat was too pricey as well. After dinner, we reminisced our Dos Palmas food trip.
DAY 3
We had already packed our bags the night before thus after a hot shower; we had a relaxed breakfast. As usual, Luloy was too early to fetch us and bring us to the underground river site.
On board a private van, we fetched a family who joined us to the Underground River adventure. The family were booked at Microtel Palawan. We toured the place and took a few photos. Sunrise at Microtel Palawan was so breathtaking.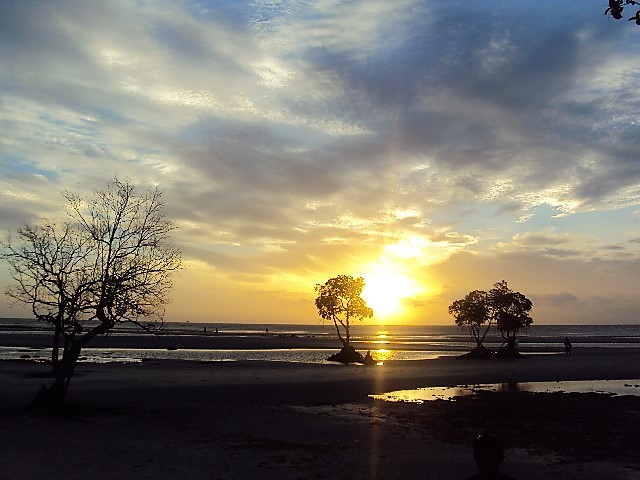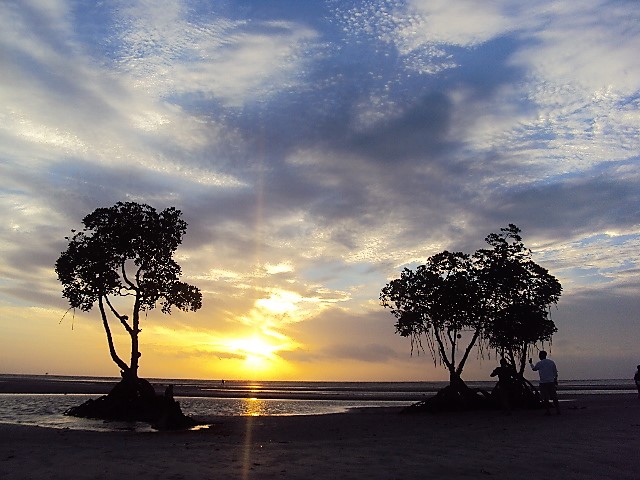 From the ocean, a sort of jungle trail led us to the Underground River site. Monkeys were roaming freely. Our tour guide warned us to keep any plastic inside our bags. Those monkeys were plastic snatchers thinking the plastic carry anything edible. The entrance to the underground river was thrilling. Darkness enveloped the cave.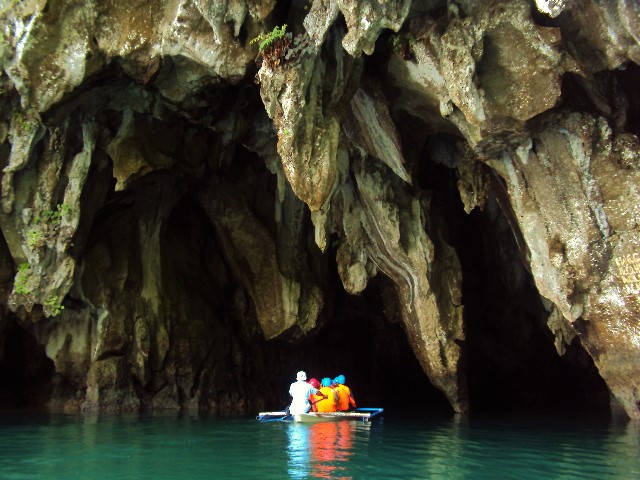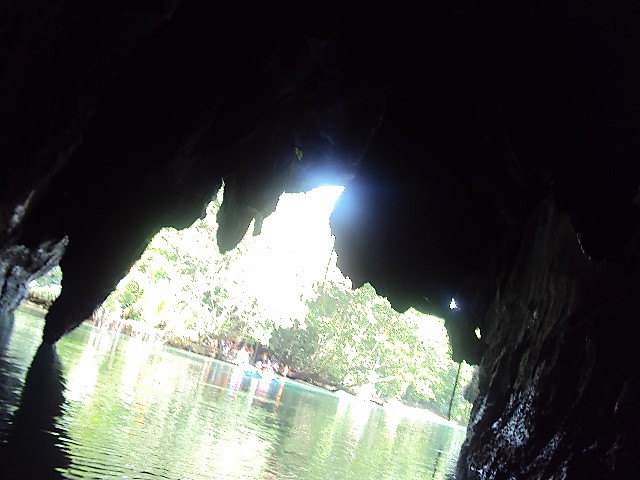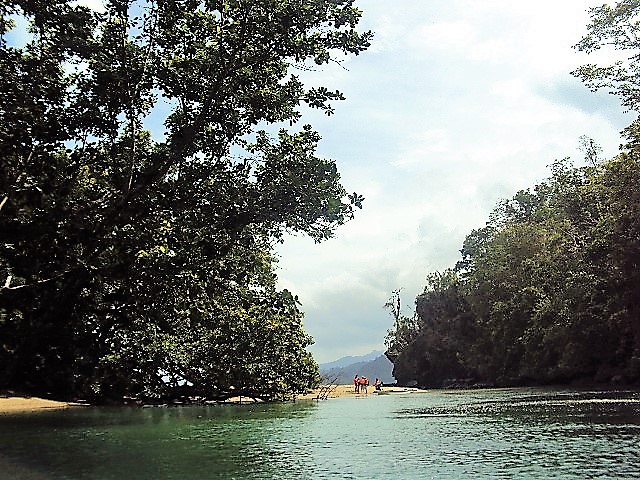 This momi however, didn't enjoy much her Underground River tour. Maybe because I did spelunking in Sagada and the rock formations there were indeed amazing. Nonetheless, the bangkero cracked a few silly jokes that made the trip fun. And of course, Smash was the spotter, making the trip, again, a fun one.
Few hours were left, and we went to Mitra's Ranch and Baker's Hill. The Mitra's Ranch is owned by Philippines' late Senator Ramon Mitra, while the Baker's Hill is known for its freshly baked hopias and other pastries.
From a quick city tour and last-minute pasalubong buying, we arrived at the airport an hour before our scheduled departure. On board Airphil Express, we saw the "exclusive guests" again. Just like the four foreigners, we didn't stay longer; perhaps Monday work forced us to be in Manila.
Again, Momi Berlin stayed in Palawan for three days and two nights. With her were a good old friend and a newly-earned pal. All three shared the same love for the bright blue sky, the azure blue waters, and the simple joys of eating out.
Till the next trip-