Home Credit's Sulit Study Solutions
Embark on the academic year with ease by securing budget-friendly study laptops and tablets through Home Credit's incredible offers. Enjoy hassle-free monthly installment plans, starting as low as PhP1,499 or PhP999 with 0% interest!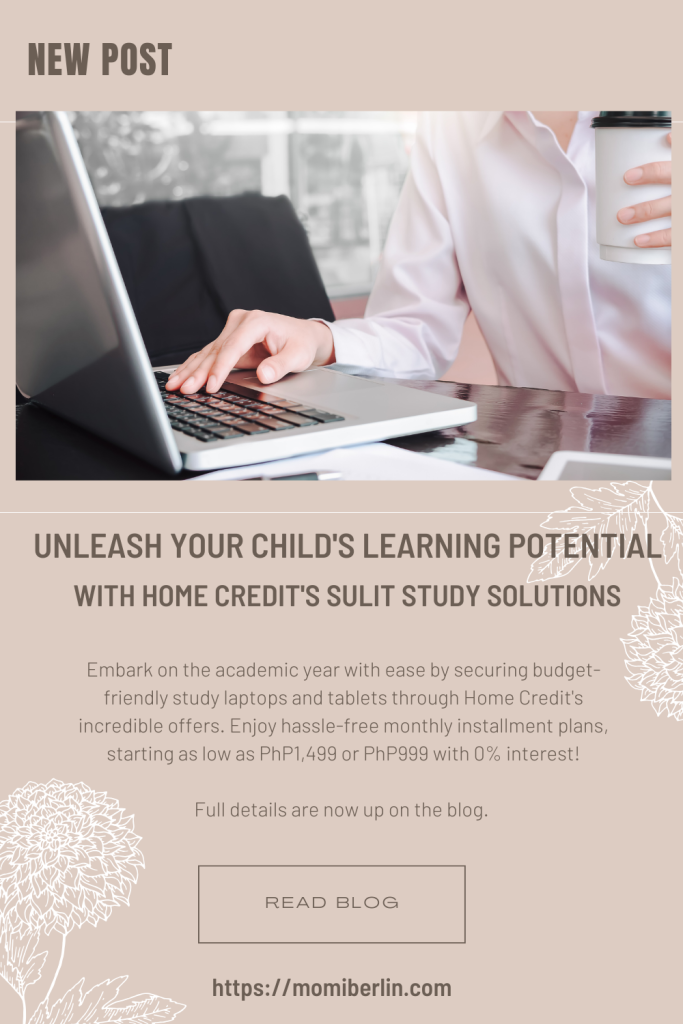 Home Credit's Sulit Study Solutions

As we approach the upcoming school year, parents, particularly mothers, diligently prepare to equip their children with essential tools for a successful back-to-school season. In today's age of modern learning, where technology plays a pivotal role in education, providing suitable study devices has become a necessity, not a luxury.
The good news is that you don't need to drain your savings to acquire these devices. Home Credit provides a gateway to obtain these gadgets through low monthly installment plans with 0% interest.
Choose from a wide range of options, from budget-friendly laptops under PhP1,499 per month to 'sulit' study tablets for less than PhP999 per month. Home Credit, a leading consumer finance company, offers an array of choices to empower your child's academic journey, including:
ASUS Ryzen 3 Laptop: Your Trusted Learning Companion
Equipped with an AMD Ryzen 3 processor and 8GB of RAM
Offers ample 256GB storage for school files and applications
Portable and lightweight with a 14-inch display
HP 15S i3 Silver Laptop: A Reliable Academic Partner
Powered by an Intel Core i3-1115G4 processor and 8GB of RAM
Features a 512GB storage capacity and Windows 11 OS
Lightweight design with a user-friendly 15.6-inch display
Acer Aspire 3 i3: Enhance Productivity On the Go
Packed with an Intel Core i3-1215U processor and 8GB of RAM
Offers a 512GB internal capacity for ample storage
Features a comfortable 15.6-inch display and portability at 1.78kg
Realme Pad 32GB/3GB Tablet: Reliable for Daily Tasks
Delivers efficient performance with a Helio G80 processor and 3GB of RAM
Provides 32GB internal storage for notes and educational apps
Boasts a substantial 7100mAh battery and supports 18W Quick Charge
Samsung Galaxy Tab A8 LTE: The Ultimate School Companion
Powered by an Unisoc Tiger T618 processor with 4GB of memory
Offers 128GB of internal storage, expandable up to 1TB
Features a 10.5-inch screen, 7040mAh battery, and built-in screen recorder
Huawei Matepad T10 LTE: Boost Productivity with Ease
Equipped with a Huawei Kirin 710A processor and 2GB of RAM
Provides 32GB of internal storage for seamless multitasking
Boasts a 5100mAh battery and a 9.7-inch HD screen, weighing only 450g
Home Credit's Sulit Study Devices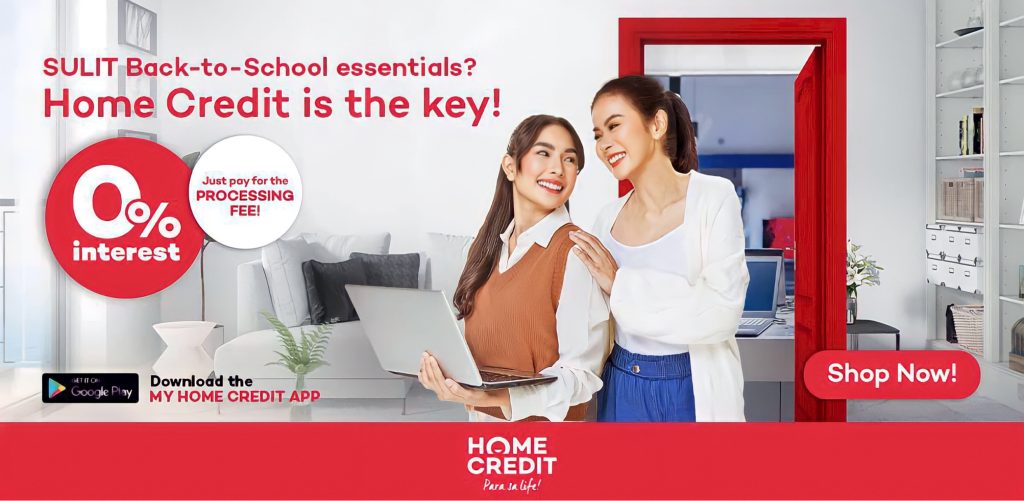 Empower your child's educational journey with these 'sulit' study laptops and tablets. Make sure to take Home Credit's back-to-school promotion, offering flexible payment options with 0% interest, ensuring your child has the learning partner they deserve!
Stay updated with the latest news from Home Credit Philippines by visiting their official website at www.homecredit.ph. Connect with them on their official Facebook, Instagram, and TikTok accounts. Download the My Home Credit App on Google Play to access the latest promos and discover what's new in the Marketplace.
Home Credit Philippines is a reputable financing company licensed and supervised by the Securities and Exchange Commission (SEC) and the Bangko Sentral ng Pilipinas (BSP).