BDO Triumphs
BDO Unibank Inc. (BDO), a stalwart in the world of banking, clinched the prestigious Sustainable Finance Initiative of the Year Award at the illustrious 2023 Asian Banking & Finance Wholesale Banking Awards held in Singapore. BDO's unswerving dedication to Sustainable Finance stood out as the bank continuously fueled groundbreaking renewable energy ventures. The bank also spearheaded innovative funding avenues and cultivated sustainable alliances with global financial institutions. BDO also seamlessly incorporated Environmental, Social, and Governance (ESG) principles into its funding endeavors.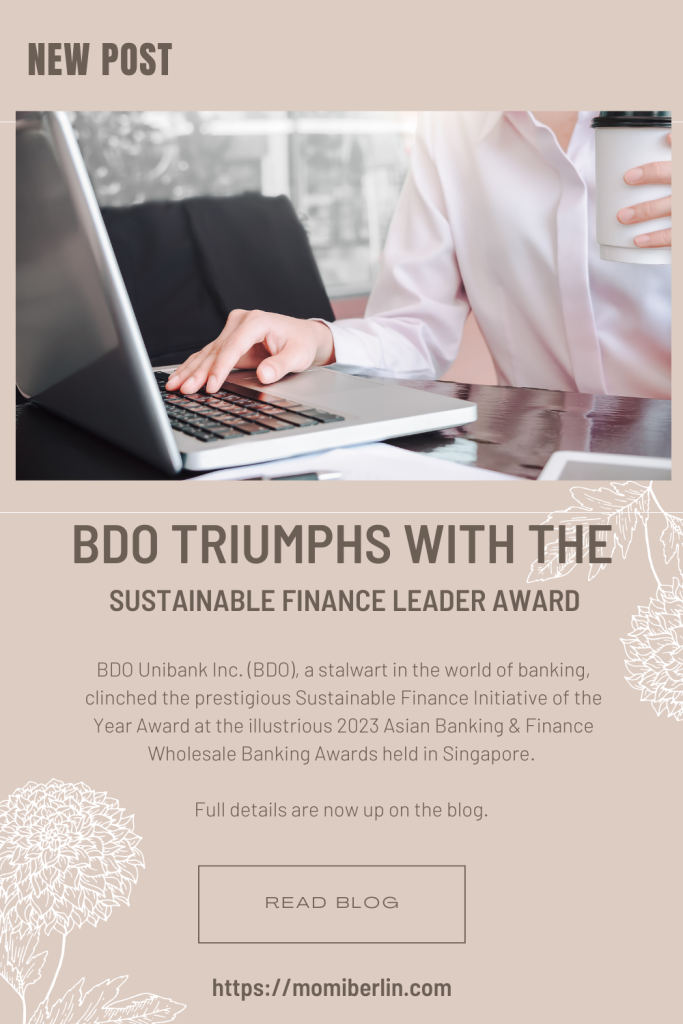 Pioneering a Greener Tomorrow
Recognizing the pivotal role financial institutions play in managing environmental and social risks while financing the nation's transition to a low-carbon economy, BDO has been at the forefront since 2010. The bank has catalyzed 55 diverse renewable energy projects encompassing wind, solar, geothermal, hydro, and biomass energy sources. This initiative contributed a remarkable 2,230 megawatts to the nation's total installed renewable energy capacity.
BDO etched its name in history by issuing the first Green Bond in the East Asia and Pacific region in 2017. This shows that the bank is dedicated to renewable energy, energy efficiency, and green building projects. With the International Finance Corporation (IFC) as the exclusive anchor investor, this milestone transaction was a first for banks. It is also a pioneering moment for the nation, igniting funding for eligible renewable energy projects. In 2022, BDO joined forces with IFC again, issuing the first Blue Bond in Southeast Asia. This bond was instrumental in financing water and wastewater management projects and offshore wind projects at sea.
Nestor V. Tan, President and CEO of BDO Unibank, emphasized, "This recognition is a testament to the Bank's commitment to sustainability. Sustainability principles are ingrained in how we conduct business and in everything we do."
Towards a Greener Future
BDO's journey in Sustainable Finance has expanded since its inception in 2010. The bank is now focused on amplifying its support for new and existing renewable energy projects, aiming to boost their capacity. Moreover, BDO remains dedicated to advancing the country's Nationally Determined Contributions to the 2015 Paris Agreement. It strives to reduce 75% of the nation's greenhouse gas (GHG) emissions by 2030.
The Asian Banking & Finance (ABF) Wholesale Banking Awards celebrate outstanding performance in leadership, exceptional customer service, unique and innovative initiatives, groundbreaking deals, and contributions to the industry by financial institutions. BDO's commitment to sustainability is a shining example of such excellence.
A Banking Titan with a Global Reach
BDO is the Philippines' largest bank, boasting impressive figures in total assets, loans, deposits, and trust funds under management. With an expansive distribution network comprising over 1,600 consolidated operating branches and more than 4,700 ATMs nationwide, BDO's reach extends to 16 international offices across Asia, Europe, North America, and the Middle East. The bank also champions digital banking solutions to enhance convenience, speed, and security for its clientele.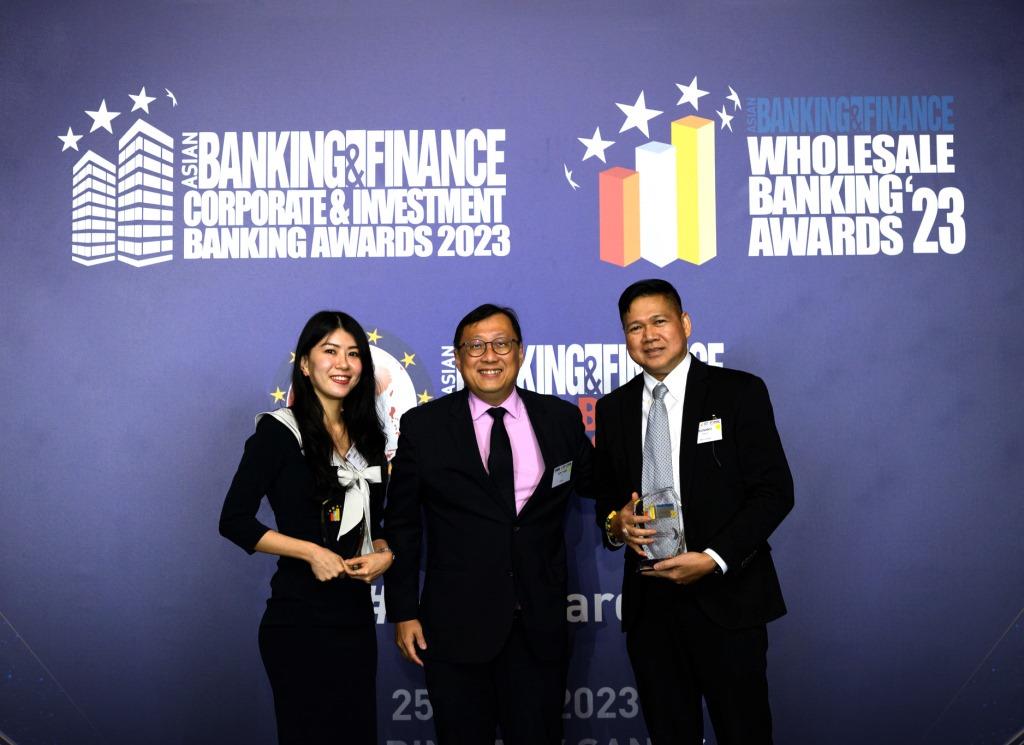 A Trail of Accolades
Apart from its latest triumph at the Asian Banking & Finance Awards, BDO has been honored with several accolades that underscore its dedication to sustainability. These include a Platinum Award for Excellence in Environmental, Social, and Governance (ESG), Best Sustainability Bond for Financial Institution in the Philippines at the recent Asset Awards, the Best Advance in Sustainability Practices Award at the Retail Banker International Asia Trailblazer Awards, and the prestigious titles of Top Sustainability Advocate in Asia and Industry Champion of the Year at the 2022 Asia Corporate Excellence & Sustainability (ACES) Awards, earned for the second consecutive year.