I have three almost grown-up boys.  Grown-up because they act, talk, and eat like grown-ups.  And they love board games.
When big Bunso turned 10 years old last November, we planned to have our dinner at Van Gogh is Bipolar.  But because it was already dark (around 8:00 pm), we cannot locate this abode-slash-restaurant thus ended up at the end of the Maginhawa Street.  Then saw and read Snacks and Ladder to my right.
Great!
As I have said, my three grown-up boys love board games.  Perfect!
The boys were still inside the car, and I could not stop their excitement. They were jumping up and down!  And when we finally alighted, they rushed inside the diner.
The place was jam-packed.  Not with my mom's and my age but full of teens and twenty-something peeps.  And they were all busy playing — board games.
We only waited for a few minutes to be seated.  The food attendant was very courteous and even positioned us at the farthest left of the diner so as not to be disturbed.  We have a three-month baby in tow.
Upon checking the menu, my mom and I exchanged pleasant nods as the food is reasonably prized.  A head needs to pay PhP 150.00 (PhP 100 is consumable and PhP50.00 as gaming fee).
Notice the pull-out table?   I simply like the idea of this extension table. One needs to pull out the table — no need to disassemble anything – and he could use it to put his food as the tabletop is filled with board games and drinks.  There is also room for bags under the table for those precious belongings not to occupy the space meant for the food, board games or the guest himself.
After placing our order, two of my boys dashed to the gigantic chess board outside.
The birthday boy preferred to stay beside me and taught me to play Battleship.  It was fun playing it the first time, and my son won.
Looking at the cabinet where the board games are stored, I guess there will be no shortage in games.  My boys kept on telling me that they have seen even the hard-to-find ones. There are a number of Funko Pop for sale as well and are displayed prominently in one corner.
And to facilitate communication between Snacks and Ladder and its guests, a wish list board can be found at one corner.  With the many board games available, there are still some unavailable.  There must be a lot of board games invented!
Snacks and Ladder isn't for board game fanatics alone.  The diner has a small karaoke room just under the stairs.  It reminded me of Harry Potter and his room under the cupboard.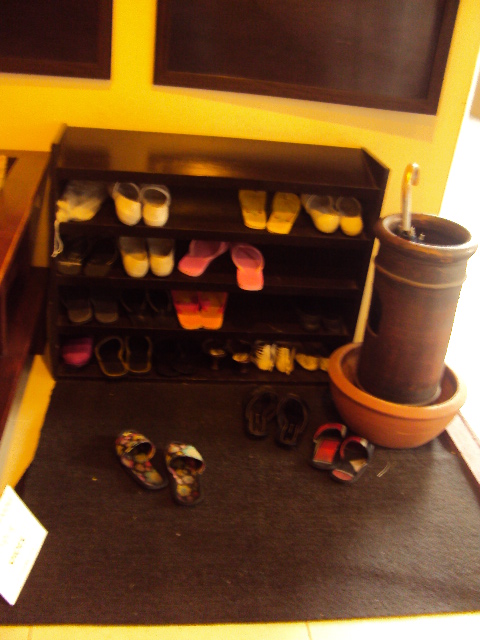 The boys must have played half a dozen games already, and they invited me to visit the second level.  Of course, they were not curious about the layout; they were in search for more games to play!
We stayed at Snacks and Ladder for about four hours.  My energy cannot match that of the boys as they seemed to be having too much fun.  To help me cope up with my sleepiness, I ordered a house favorite —
Happy endings are stories that haven't ended yet.  Before we bid farewell to the courteous and fun staff of Snacks and Ladder, we ordered a slice of oreo cheesecake with a candle on top for our little man to blow.  And the staff of the diner was all gracious to sing the Happy Birthday song.  Two of them even played the guitar!
Snacks & Ladders Boardgame Bistro is at 188 Maginhawa St in Quezon City.   It is a perfect place to take a break from either school or work life and spend some real fun time with friends and family.  I highly recommend this place if you plan to eat in a group, especially with children in tow.  Such a great place to dine and bond.
Oh, of course, I need to pee before driving back home.  And just before we leave, another fun discovery —
Till our next visit, Snacks and Ladder.  You made my son's birthday truly memorable.