BDO Trust is Asset Management Company for 5 Straight Years
BDO Trust and Investments Group (BDO Trust) receives Asset Management Award. It is the company's fifth straight year to receive the recognition from the Asset Triple A Sustainable Investing Awards.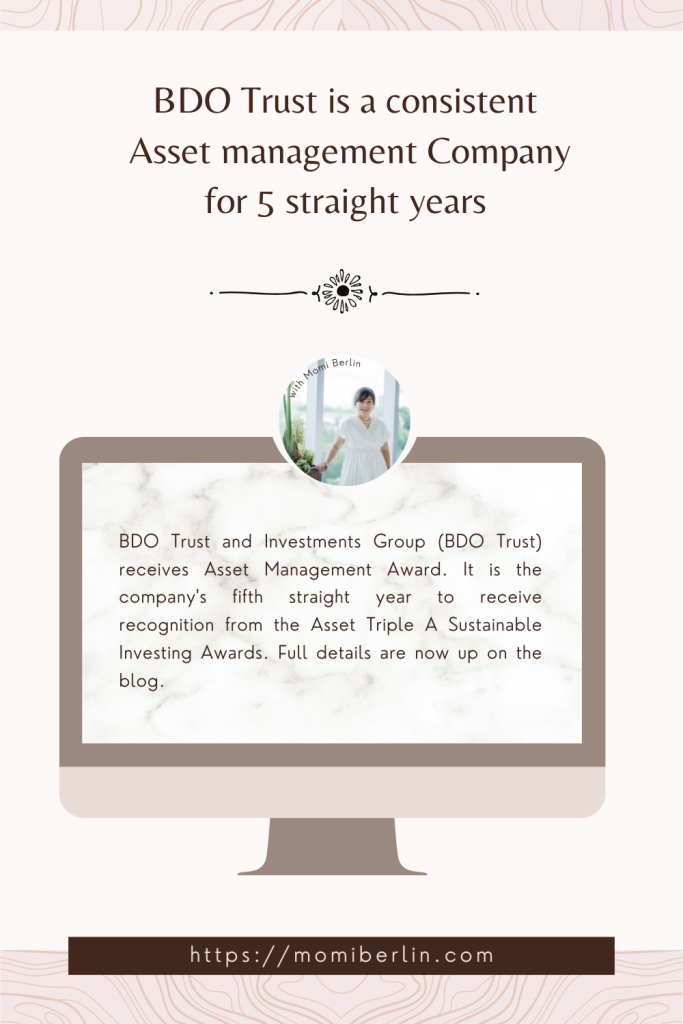 BDO demonstrate leadership in product and service innovation

BDO Trust continues to demonstrate its leadership in product and service innovation through constant improvements in its investment offerings. A part of this investment offering is the BDO Pension 360, a new take on corporate pension fund management. Considered an industry first, BDO Pension 360 is a comprehensive corporate retirement plan solution that aims to aid companies to fulfill retirement benefit obligations efficiently. It also aims to encourage loyalty from employees and improve their talent recruitment and retention outcomes.

BDO Money Manager, another newly created product, is designed to help retail clients develop a well-diversified portfolio to reach their long-term investment goals. Enhancements to enable customers are carried out to enable customers to enjoy full mobile access to BDO UITF (Unit Investment Trust Funds) and PERA (Personal Equity and Retirement Account). The company also ensures a full-service Invest Online functionality for smoother transactions.

These technology-driven initiatives aim to give customers an easy and accessible investment platform. This likewise supports BDO's sustainability efforts in reducing its carbon footprint. To add, BDO Trust continues to leverage BDO's vast network and reach with more than 1,500 branches nationwide.
BDO Considers client the center of their mission

Rafael G. Ayuste Jr., Senior Vice President and Head of BDO Trust, relays that they consider their clients as the center of their mission. As such, the company continuously finds ways to achieve its business goals. The senior head admits he is proud of the diligence and perseverance of his team. Each one continues to deliver for the past five years and enhance customer journeys.
The Asset Triple Awards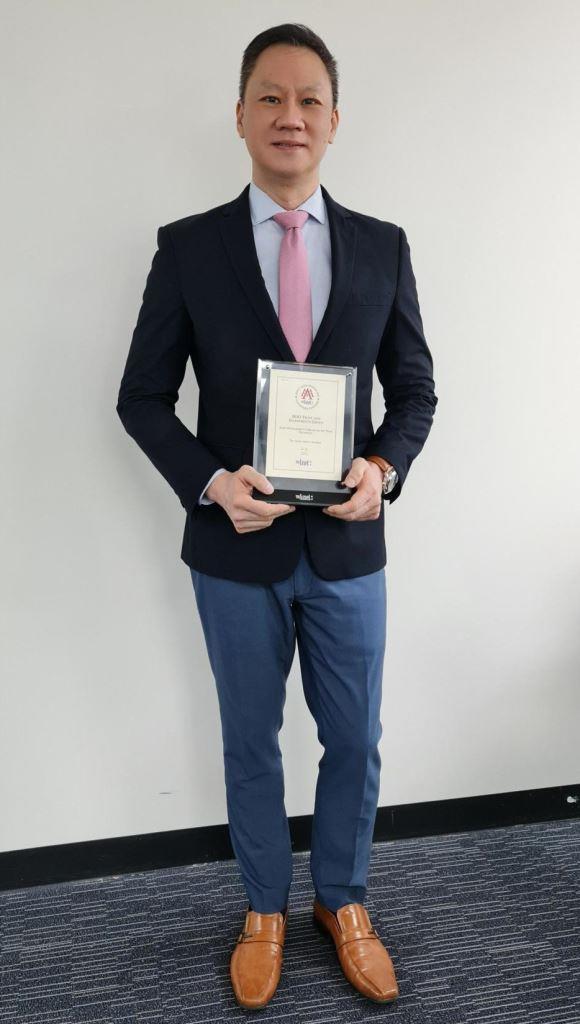 The Asset Triple A Awards recognize companies that have established a comprehensive platform for investing across various asset classes. The awards also service the needs of institutional, corporate, and retail clients. The group has consistently shown exceptional performance and set the tone for innovation and industry practice including ESG (environmental, social, and governance) integration. The Asset Awards judges use strict criteria including client feedback, testimonials, and information gathered during the review period. Whenever possible, The Asset editorial team also conducts confidential teleconferences and meetings with clients.

Apart from The Asset Awards, BDO Trust has received numerous recognitions internationally from various prestigious publications such as Alpha Southeast Asia Awards, Reader's Digest Asia, World Finance, and Asian Banking & Finance.