Financial Self-care tips
Often, it is by mingling with people that we learn about life and whatnot. For example, we learn more about financial health through a conversation with business owners and entrepreneurs. In our case, we learn more about financial self-care from our friends who share their successes and struggles in handling their finances. It helps big time, too, if we attend seminars and expos where experts in the field share their knowledge about financial planning. This kind of social learning has to do with people around us, we learn from individuals by watching, interacting with, and listening to them.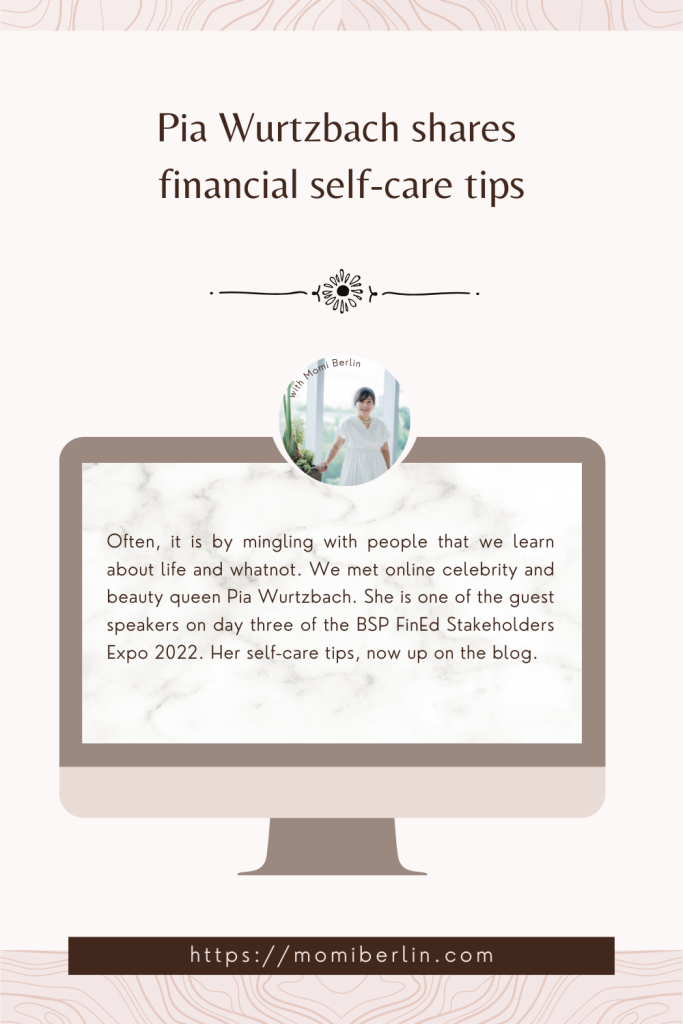 BSP FinEd Stakeholders Expo 2022
This is the same experience we had when we got to meet online beauty queen and entrepreneur Pia Wurtzbach. She is one of the guest speakers on day three of the BSP FinEd Stakeholders Expo 2022. 
We have had such high regard for Pia since she started her Binibining Pilipinas journey. Her natural charm works well as she injects little gems of wisdom into even her most casual banter. Likewise, she has been very consistent about her fondness for constant learning, especially on the more practical aspects of life like managing her resources wisely.
Pia has been very vocal about her being a breadwinner at a young age. This experience allowed her to develop her money management skills. The beauty queen, though, is very sincere to credit the people who always remind her to be wise with her spending and life decisions. 
money management
She also keeps an eye on her savings and puts a certain portion of her money in savings. The Filipina beauty relates that she regularly sets aside a certain percentage from her earnings. The money she kept comes in handy when she needs it in time when her phone breaks, for instance, or when someone from her family gets sick. She has money to pay for the medicine or maybe the hospital bills. She could even opt to use the money to reward herself with something or use it as an investment. ·
risk appetite
As for investment, Pia shares that she doesn't put all her eggs in one basket. Simply put, she does not concentrate all her efforts and resources on one area. She tries stocks, bonds and mutual funds, and even considers a retirement plan. 
financial guidance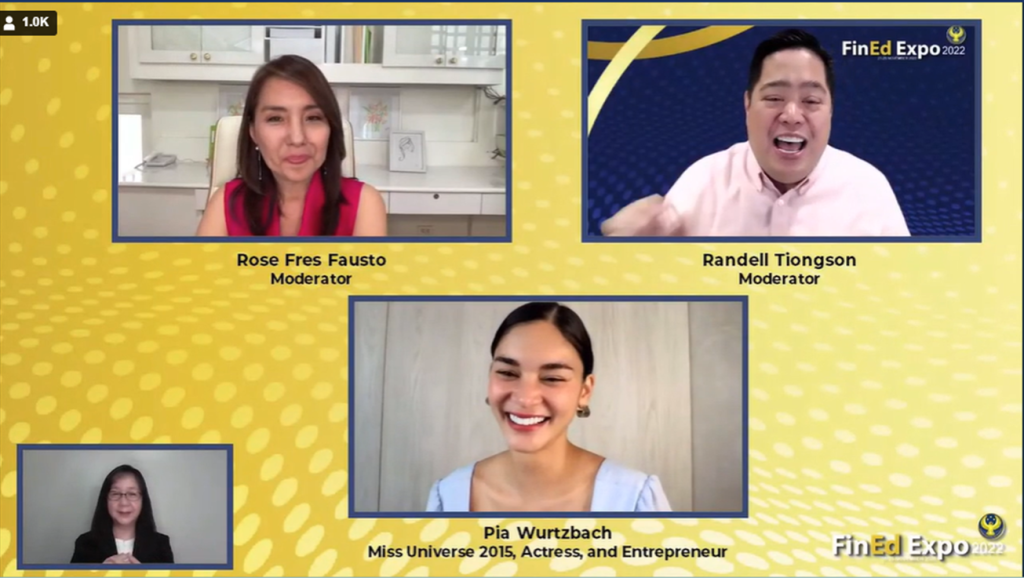 As she rarely has time to go to the bank, she relies heavily on her BDO app to monitor her savings and expenses. Pia likewise relates how she gets professional financial guidance from her bank. She considers BDO a partner in ensuring her hard-earned money is secured for her and her family's future.
Indeed, Pia isn't named the Queen for anything. Anyone around her will surely learn substantial nuggets of wisdom as she turns each experience into knowledge. Indeed, that "confidently beautiful with a heart" truly resonates with her.