BDO reminds clients to download its mobile apps only from official app stores
A year ago, we reported to BDO someone tried to use our mobile banking app. Thankfully, the bank addressed our concern promptly.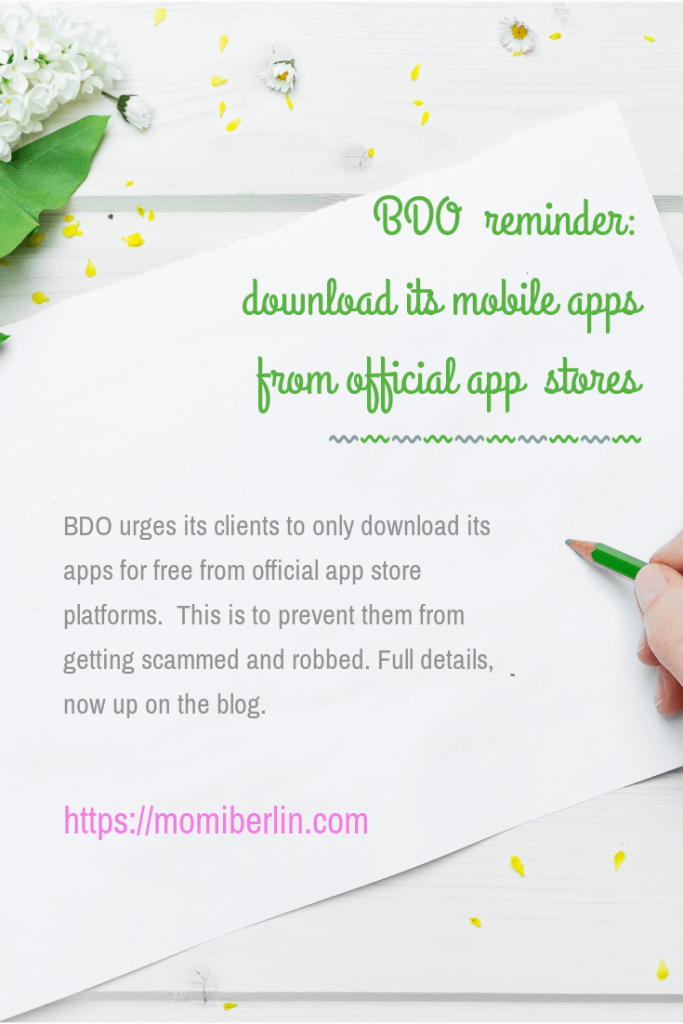 This incident was a lesson learned. For our safety, it is prudent that we download BDO's app only from official app store platforms. So nice of BDO, too, to make an announcement about this.  
BDO urges its clients to only download its apps for free from official app store platforms. BDO apps are as follows: BDO Checkout, BDO Deals, BDO Digital Banking, BDO Merchant, BDO Pay, BDO Securities Mobile App, and BDO Unibank SG.
Official app store platforms
The official app store platforms, on the other hand, are:
Moreover, mobile apps downloaded from unofficial app stores and other websites may be outdated, preventing users from using the app's full features and total capacity. Often, too, mobile apps downloaded from unofficial app stores may contain malicious malware or software.
Consequences of downloading from unofficial app stores
For everybody's information, malware creeps into mobile devices to collect saved confidential information like debit or credit card information, online banking username and password, and other personal data. Scammers, through this malware, use collected data to steal their victims' identity, online bank account access, and money.
BDO reiterates the importance of downloading its mobile apps only from official app stores to avoid getting scammed. For those who cannot download these apps, the bank encourages them to use the web versions instead for their online banking transactions.
Where to report a suspicious incident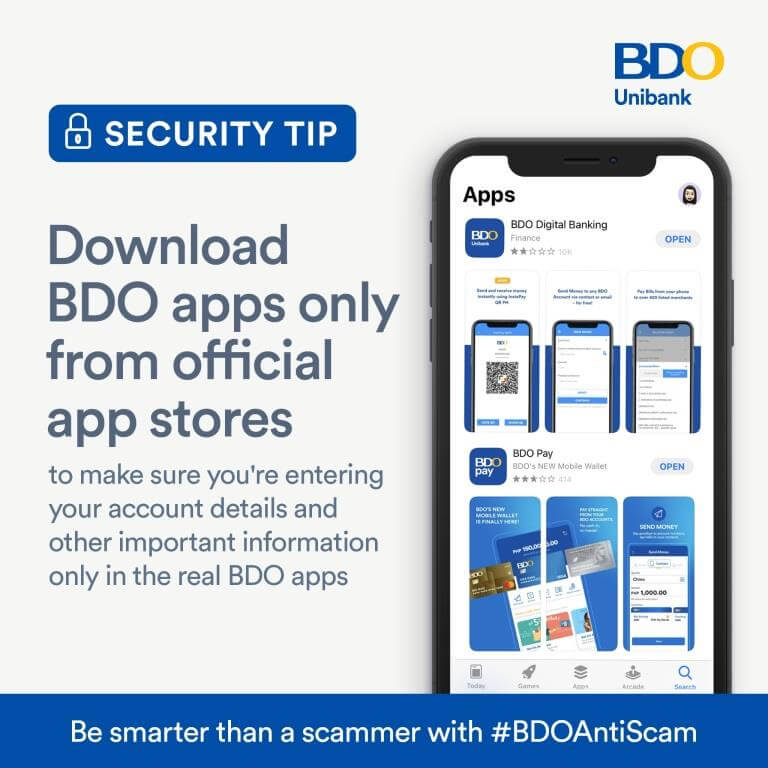 Clients can report suspicious incidents to ReportPhish@bdo.com.ph or get in touch with the bank's representatives by logging in Messenger and looking for BDO Customer Care with the blue verified checkmark from Facebook. Clients may also call its hotline at 8631-8000 or email BDO at customercare@bdo.com.ph.
Remember, scammers are there to steal our information. And we can stop this from happening. One way is to download mobile apps from official app stores only.
Keep safe!