3 CONSECUTIVE YEARS as Best Online and Mobile Platform
BDO Trust and Investments Group (BDO Trust) has won the Best Online and Mobile Platform Award for three consecutive years. BDO Trust first earned the prestigious award in 2019 at Alpha Southeast Asia's 13th Annual Fund Management Awards.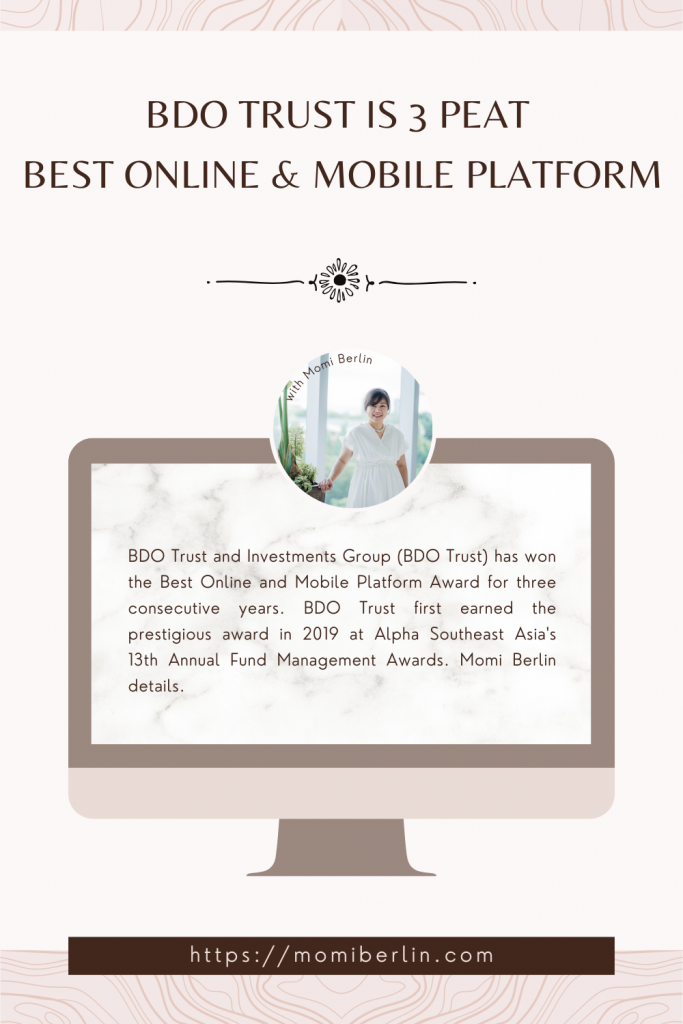 The award
Investors can effortlessly utilize BDO Trust's Invest Online facility. This internationally recognized online platform allows clients to access and invest in Unit Investment Trust Funds or UITFs in the safety and convenience of their homes. Its fully straight-through digital process makes customers easily open an investment account and invest in UITFs instantly to avoid missed opportunities. Likewise, only BDO Invest Online can offer the clients their entire portfolio in one portal. Customers can view their segregated portfolio and UITF on one page. Also, they can have easy access to their BDO Easy Investment Plan (EIP) and Personal Equity and Retirement Account (PERA) accounts, all on one page, providing them the convenience of a comprehensive view of their investment portfolio.
The award-giving body
The award-giving body Alpha Southeast Asia is a Hong Kong-based institutional investment publication. It recognizes the solid performance of multi-asset fund management companies and their robust liquidity. It also acknowledges each company's capital positions, given the industry's dramatic changes over the past two years.
Rafael G. Ayuste Jr., Senior Vice President and Head of BDO Trust, said that the award "signifies BDO's commitment to improving its clients' overall customer experience as the company delivers flexible and reliable investment products and services through its enhanced online infrastructure and mobile platform."
More recognitions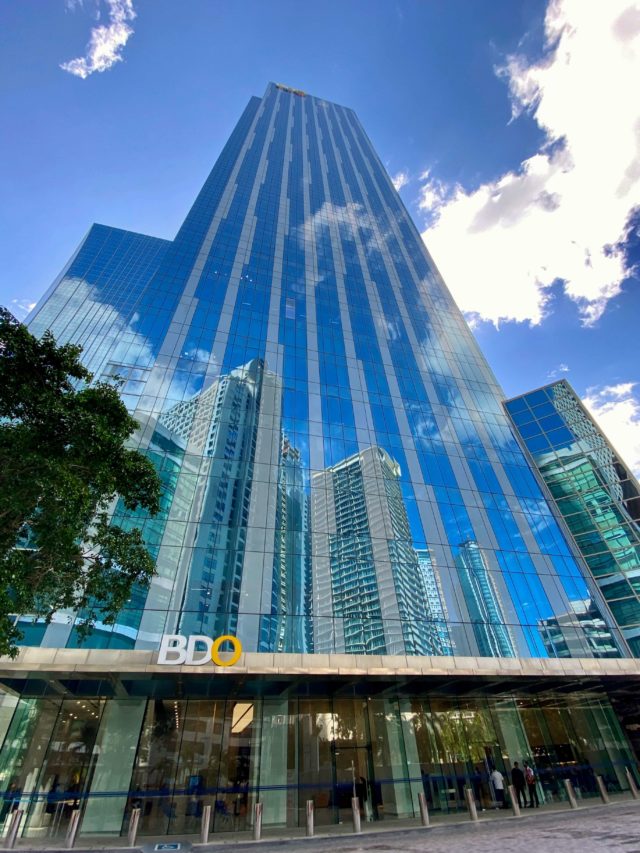 Apart from Alpha Southeast Asia Awards, BDO Trust has received international recognition from prestigious publications. Among others are The Asset, Reader's Digest Asia, World Finance and Asian Banking & Finance.