For Hidilyn Diaz, winning the gold is just the beginning
We remember it vividly. Tears streamed down the face of 30-year old Hidilyn Diaz as she stood on the winner's podium. She faced the Philippine flag and stood in salute as the national anthem "Lupang Hinirang" played at the Olympics for the first time in history.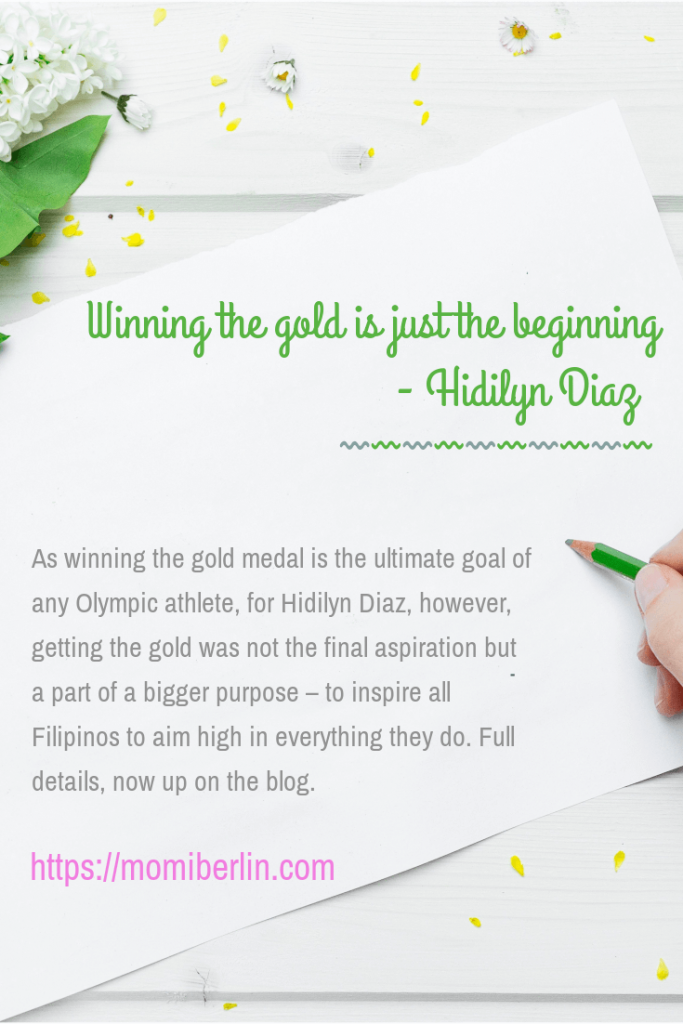 Watching her made me cry as well. As winning the gold medal is the ultimate goal of any Olympic athlete, for Hidilyn Diaz, however, getting the gold was not the final aspiration but a part of a bigger purpose – to inspire all Filipinos to aim high in everything they do.
Filipinos worldwide celebrated Diaz's achievement when she took home the country's first-ever gold from the 2020 Tokyo Olympics. It was a long journey for the Zamboanga native, but it was all worth it. 
Diaz started lifting weights at the age of 11 using a homemade concrete barbell. Six years later, she went on to represent the country in the 2007 Southeast Asian Games. After a year, she competed in the 2008 Beijing Summer Olympics, followed by the 2012 London Olympics then in the 2016 Rio Olympics. In 2018, she represented the country in the Asian Games and finally, in the 2020 Tokyo Olympics.
Like many people, Diaz experienced physical pain and extreme fatigue from her rigorous training. Not to include that she was away from her family and was staying in a foreign land to train. Notwithstanding, she found ways and did not lose sight of the coveted Olympic gold.
From banker to weightlifter
Not many people know that Diaz dreamed of working in a bank thinking that she would help her family cope with financial struggles.
"When I was a child, I told my mom that I want to work in a bank and count money to lessen her financial worries," she said.
Growing up poor, Diaz helped her father sell vegetables and fish on the streets while still at school. It was through her cousin that she got into sports at a young age. Her curiosity and will to survive brought her to try out basketball, volleyball, badminton, and eventually, weightlifting.
As an athlete, the rewards and opportunities she received from the government and different sectors and individuals, enabled her to fulfill the childhood dream of helping her parents.
However, her dream of becoming a banker remains – this time as someone who inspires and teaches other people how to manage their money. Diaz wants to help her fellow athletes learn how to save and grow their hard-earned money. "I once made an unwise decision with my money. I want to share what I learned with them," she remarked.
 Her heart is set on inspiring all the Filipinos living or working here and abroad to face their challenges in achieving their goals.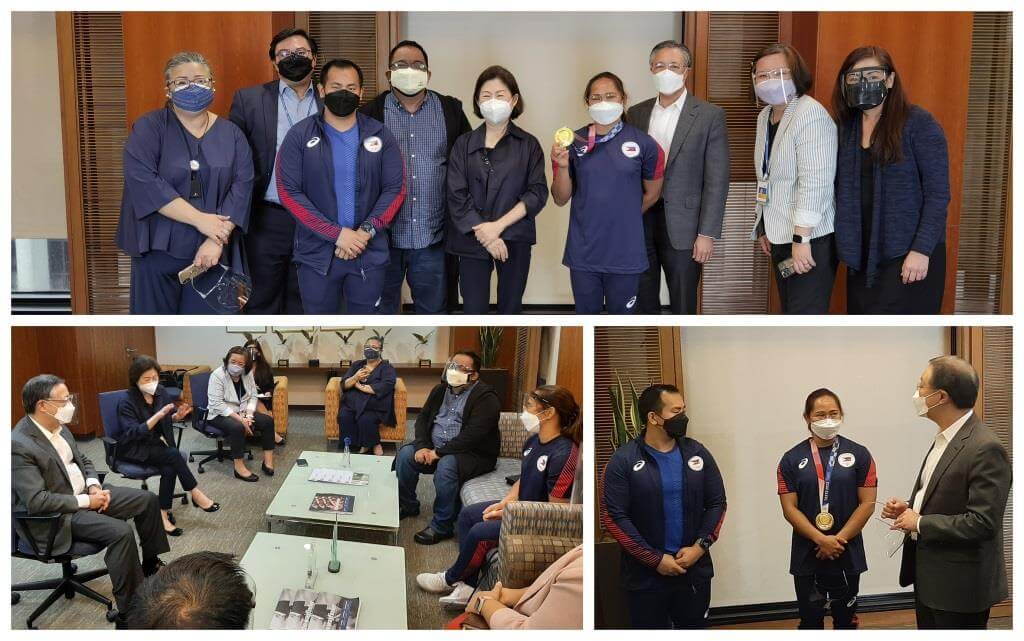 "kayang-kaya 'yan kabayan"
"There is no quick way to success. Hard work and determination are important. Remember to surround yourself with people who will help you fulfill your dreams," shared Diaz.
She doesn't see herself retiring in the foreseeable future. "As long as I'm able and my body still affords the training, I will carry on and do what I love to do." As Diaz continues to lift weights, she will also continue to lift the spirits of Filipinos who may be losing sight of their goal amid the pandemic.
In her own words, "kayang-kaya 'yan kabayan".   
Momi Berlin Directory
BDO Website