Beyond the usual hair solution is finally here!
Look confidently hair-ready any time of the day! Regardless of gender, income, and age, we don't need to break the bank to get that perfect luscious hair. Some influencers, together with actress-host and influencer Kim Chiu and beauty pageant titleholders Miss Hispanoamericano PH 2022 Ingrid Santamaria and Miss World PH 2021 Tracy Maureen Perez shared their secret to getting that perfect wavy and straight hair. They recently gathered together during the intimate media launch of Hairfix.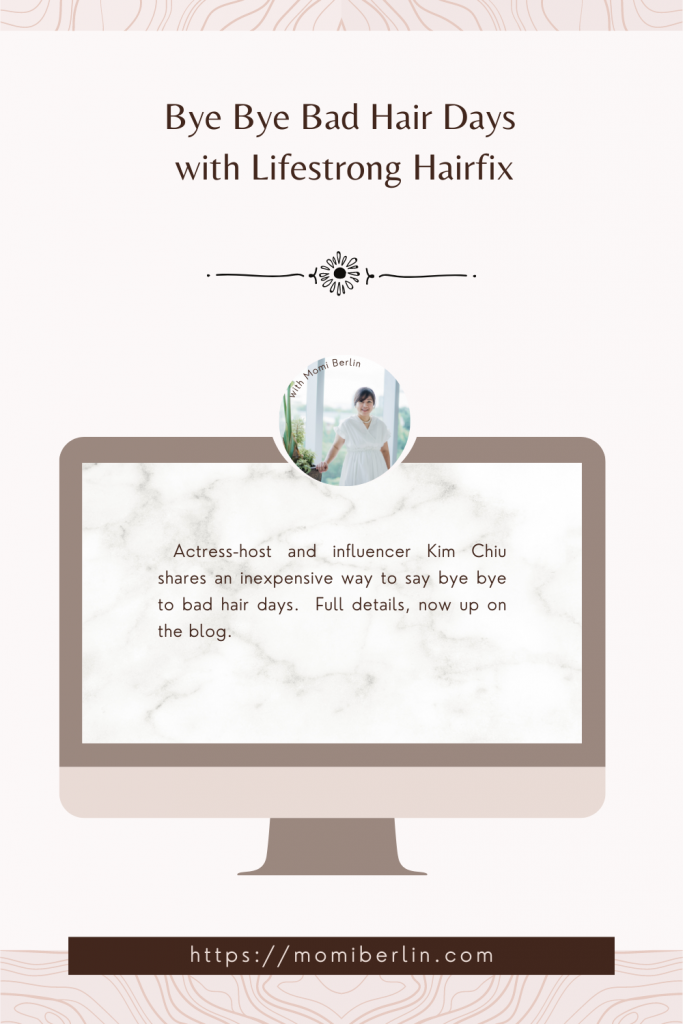 Kim knows her hair is her crowing glory and recognizes the need to care for it on all occasions, anytime, anywhere. Even beauty influencers Kris Lumagui and Lolly Isabel share the same sentiments. The two led the pack of influencers by sharing how Hairfix has helped solve their past hair struggles. Hairstylist MJ Rone likewise shared his experience with Hairfix while styling for pageant beauties.
Other influencers present at the media launch are influencers Quel Palomo, Nikki Tiu, and Patricia Parian of Momshies Diary. Tiktok Influencers Aika Legaspi, Grace Uy, Jaymie Cruz, Jaymee Javier, and Mica Abacan were also present at the event. Everyone wore pink and blue, representing the two Hairfix Serum Lines.
There were games, raffles, and recognition from the European Hair Factory and the Philippine General Hospital. Kim and Lifestrong's General Manager, Marge Lee and President, Lance Lee received recognition for their hair donation for cancer patients.
Kim shared how the donation made her happy and gave hope to cancer patients.
Much-needed (Hair) fix
As we may experience different hair problems, it doesn't mean we need expensive solutions. Lifestrong Hairfix provides a complete Do-It-Yourself hair care solution catering to every hair need. This includes hair color, hair essentials, hair treatments, hair styling, and general merchandise for a full DIY experience at home. Lifestrong Hairfix has easy-to-use hair color and treatments that come in handy, travel-friendly sachets, making the brand live up to its name of fixing one's hair in the comfort of their own home and at the convenience of their own time.
Marharet Lee, Lifestrong Hairfix co-founder shared, "In creating personal care products, we have always looked at creating items that empower Filipinos. We want our items to be accessible too, to many anytime, anywhere.
Lifestrong Hairfix solution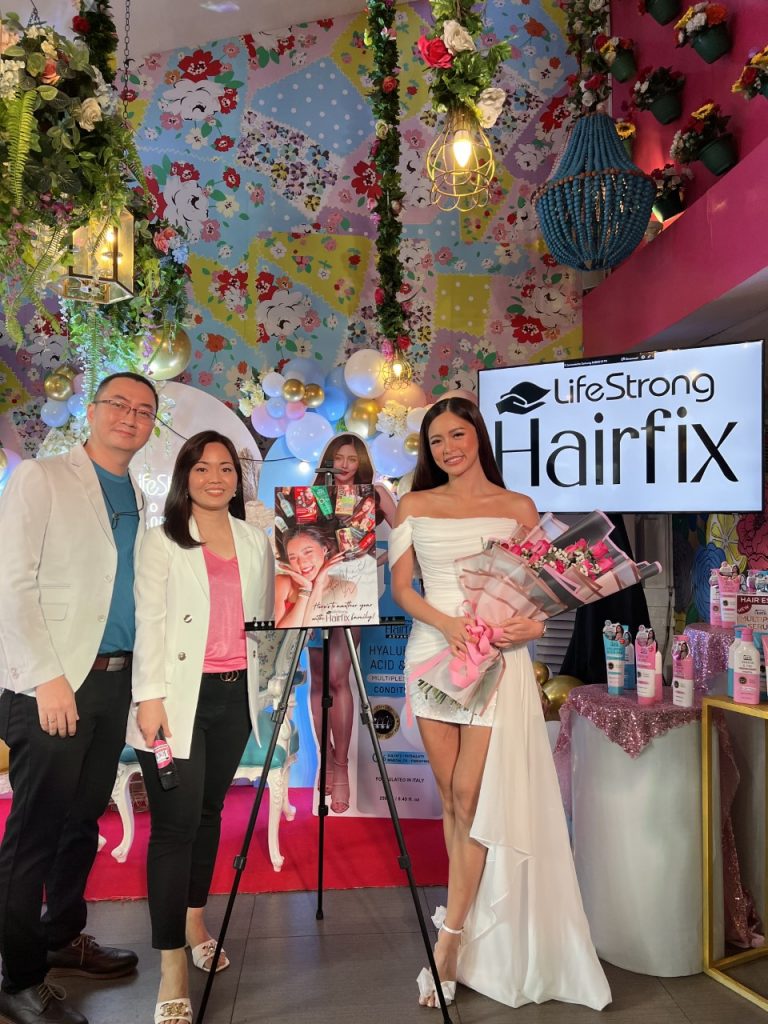 There is the Hairfix Multiplex Serum Range for much-needed hair vitamins and nutrients. This range addresses the unavoidable hair damage due to too much styling and exposure to chemicals, heat, and pollutants. Crafted with quality advancement and care, the line consists of Shampoo, Conditioner and Treatment, all specially formulated in Italy to nourish and repair the hair. The Multiplex Serum Range has two variants: Hyaluronic Acid with Zinc and Keratin with Zinc. Hyaluronic Acid with Zinc hydrates the hair to power repair dry and damaged hair, while Keratin with Zinc enhances power growth and straightens frizzy and tangled hair.
These two Hairfix Multiplex Serum Lines are different from other products as they are scalp-friendly. They do not have harsh chemicals like Paraben and Phthalate that cause allergic reactions and hair problems.
Achieving our hair goals need not be pricey. Hairfix Multiplex Serum Shampoo and Conditioner 250ml retails at P119. The Hair Treatment 220ml, on the other hand, retails at P239 for Buy One Take One. These are available at SM Department stores and Watsons nationwide.
Momi Berlin Directory
HairfixPH Website | Facebook | Instagram | Twitter