Luxe Organix Bath Splash Second Wave
The success of the initial Bath Splash contest drives Luxe Organix to surprise its patrons with a second wave of giveaway. The second wave has over two million worth of prizes at stake.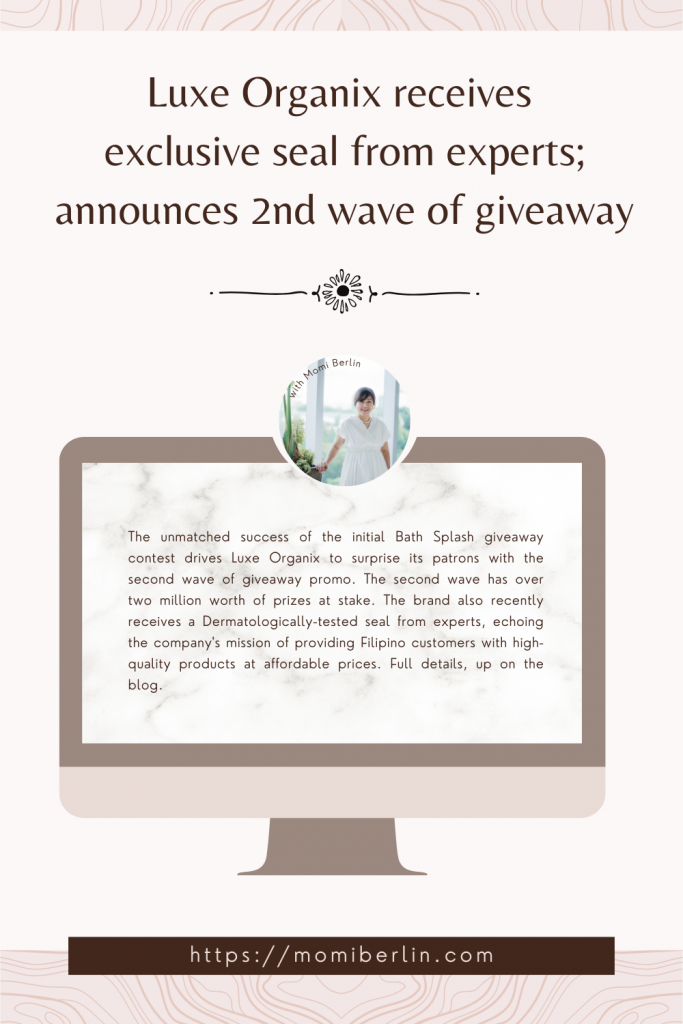 Since its launch eight years ago, LUXE ORGANIX has become a beauty regimen favorite among Filipinos. The dermatologically tested skincare brand is known for its hair care, lotion, serum, soap, and soothing gel. These products all aim to transform and empower Filipina beauty.
Mr. Eugene T. Yap, CEO of Genson Distribution Inc., expresses his deepest gratitude to all customers. And a way to treat them is introducing a bigger giveaway promo. 
With a minimum single receipt purchase of PHP 1,500 LUXE ORGANIX products, get a chance to win any of the exciting prizes for grab. The second wave has over two million worth of prizes at stake. Prizes include three iPhone 14 and iPad 9, two Louis Vuitton bags, and a Hermes Birkin Bag. The giveaway promo runs from October 1 to December 31, 2022.
Luxe Organix receives dermatologically tested seal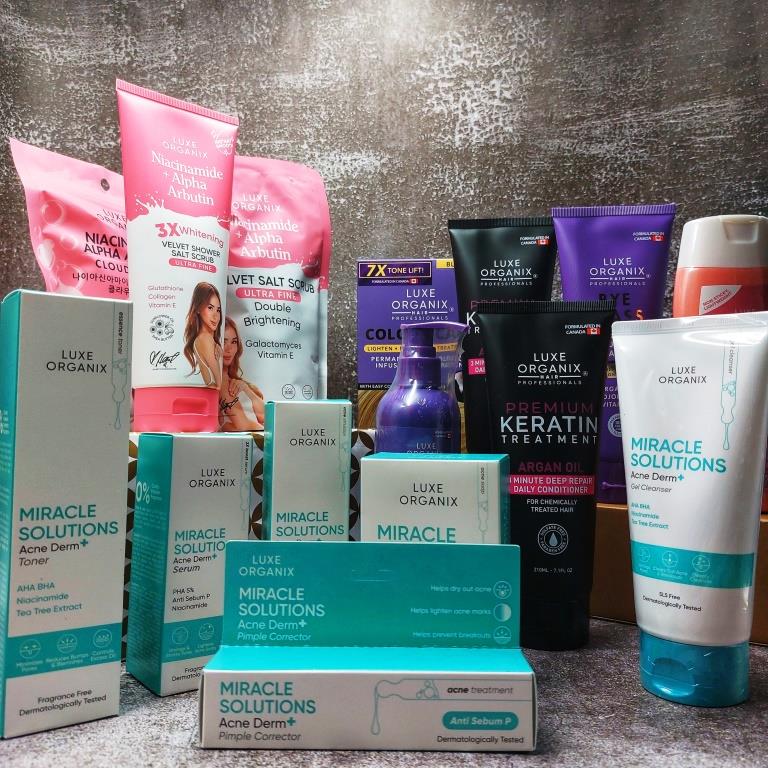 Luxe Organix receives the Dermatologically-tested seal from Dermatest Research Institute for Reliable Results in Germany. It also receives the same recognition from KC Research Center in South Korea.
This recent achievement echoes the company's mission of providing Filipino customers with high-quality products at affordable prices. Mr. Yap says that at Luxe Organix, they pride themselves on their extensive scientific rigor when developing a new product. Likewise, the exclusive seal from experts shows how Luxe Organix ensures all its products are safe and suitable for sensitive skin. In addition, all Luxe Organix products are tested in their final form to avoid any potential irritation and allergic reactions on the skin.
Indeed, Luxe Organix is firm in its commitment to providing holistic Filipina beauties with clinic-grade skincare products that are highly effective and give great value for money.
Momi Berlin Directory
Luxe Organix Facebook | Instagram | Tiktok