The Global Apparel Retailer Gives Thanks to Filipinos With Exclusive Offers, Novelty Promos, and The Brands UT Pilipinas
Japanese global apparel retailer UNIQLO thanks Filipinos for supporting LifeWear in time for its 10th anniversary in the Philippines. To celebrate this special occasion, UNIQLO gives its loyal shoppers exciting launches and promotions throughout June.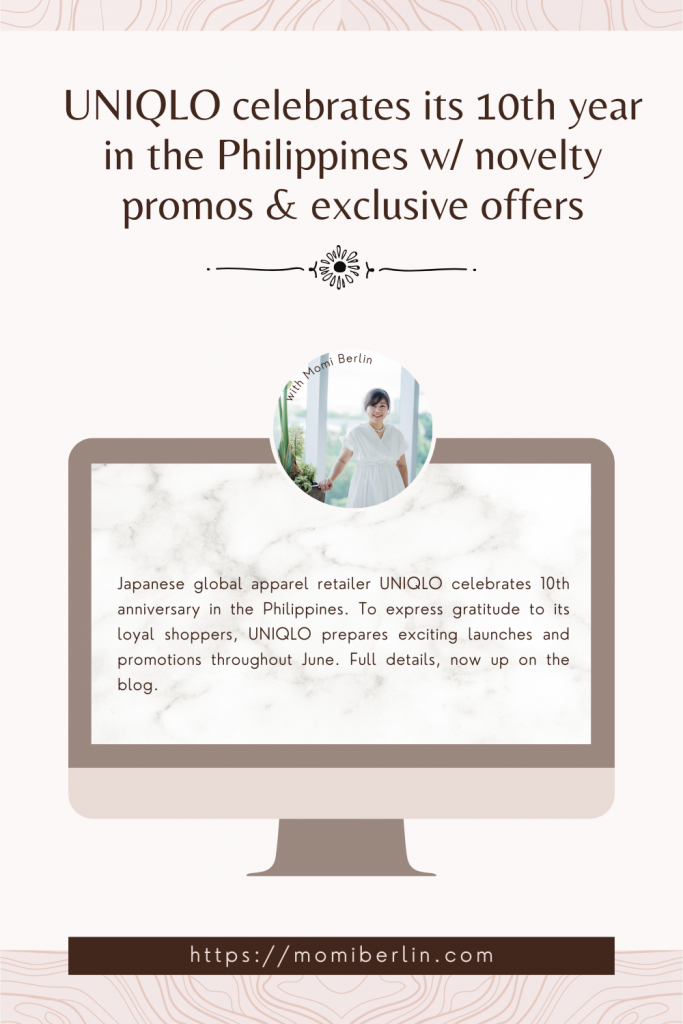 Masato Kusumoto, UNIQLO Philippines Chief Operating Officer, says in a statement that the brand is honored to be part of the Filipino people's everyday lives through its LifeWear clothing. 
UT BRANDS PH
UNIQLO also marks its first decade in the country with a unique collection of local brands that have brought delight and shaped Filipinos' lives and culture. Beginning the month, we can look forward to The Brands UT Pilipinas, featuring a collaboration with Jollibee, National Book Store, San Miguel Pale Pilsen, and Selecta.

UT
UNIQLO also launches special collections this season featuring Doraemon, Final Fantasy, Gundam, LEGO DUPLO, Mickey & Friends, and Pokémon. There is also a unique collaboration with the Museum of Modern Art, Magnum Photos, and automakers as part of its The Brands Cars collection. Likewise, winning designs from the UT Grand Prix (UTGP), a design competition that uses t-shirts as a creative medium, are set to grace UNIQLO stores. The theme of this year's competition was Peanuts.
Throughout June, customers will enjoy in-store displays showcasing UNIQLO's extensive lineup of UT at select UNIQLO stores across the country. Display collections include RPJ x Peanuts, Pixar, MFA x Harrington, Mickey & Friends, Spy x Family, and City Logo.
LIMITED OFFERS
Customers who shop at all UNIQLO stores nationwide from June 10 to 16, 2022 can enjoy limited offers on their favorite everyday LifeWear pieces for men, women, kids, and babies.
NOVELTY PROMO
For every P3,500 purchase from June 10 to 12 in all UNIQLO stores (including online), customers get a limited edition tote bag illustrated by Plus 63 Design Co. Additionally, suppose the purchase includes any item from The Brands UT Pilipinas Shirt collection. In that case, customers can get a 10% discount at National Book Store and a 10% off promo code for Grab Selecta Store.
STORE EXPERIENCE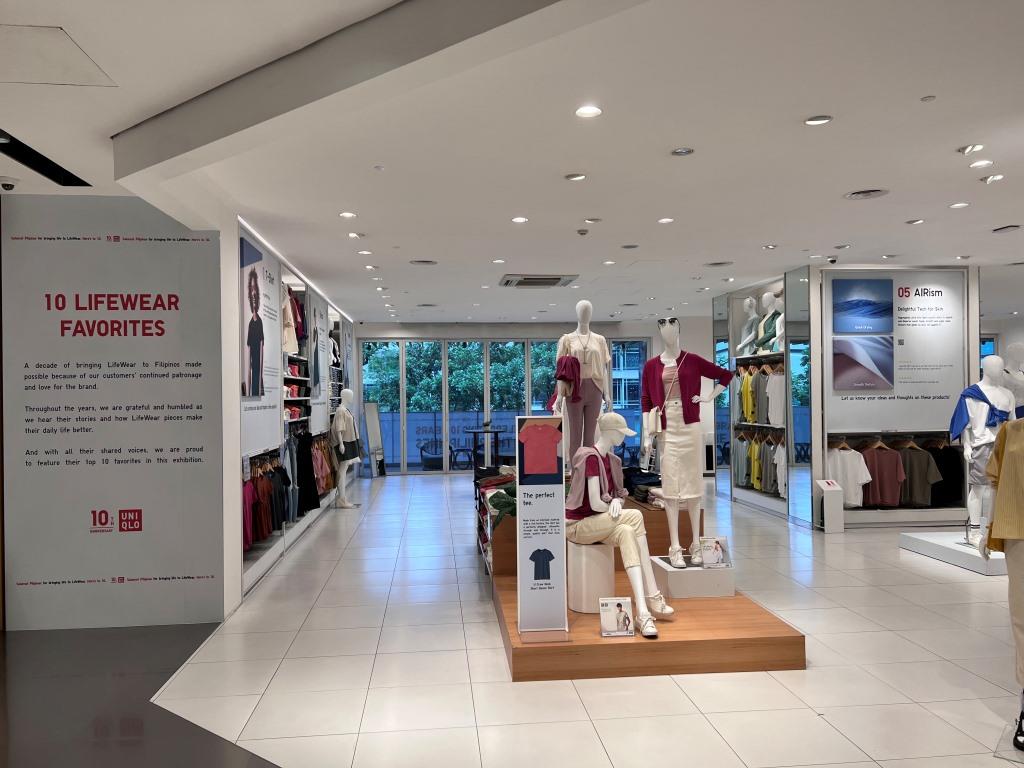 From June 6 to 30, a remarkable display of Filipino customers' top 10 favorite UNIQLO items from the past decade will grace the UNIQLO Manila Global Flagship Store at Glorietta 5, Makati. In addition, customers who will write their reviews about the items at the display area get a chance to receive a gift from UNIQLO from June 10 to 12. For more details, visit the display on the 2nd floor of the UNIQLO Manila Global Flagship Store.
UNIQLO's new "Salamat Pilipinas" jingle will play in all stores nationwide starting June 10 for a complete festive shopping experience. 
UNIQLO MALL OF ASIA POP UP STORE
To complete the celebration and mission to improve the lives of their customers through LifeWear clothing, a UNIQLO pop up store at the SM Mall of Asia will be opened for a limited time starting June 10 at Level 3, South Main Mall. Stay tuned for updates on the official opening of the new and refreshed UNIQLO MOA store.
For more updates, please visit www.uniqlo.com/ph/en/spl/ut-collection and UNIQLO Philippines' website at uniqlo.com/ph and download the UNIQLO APP via Google Play Store or Apple Store.
Momi Berlin Directory
UNIQLO Philippines Facebook | Twitter | Instagram