The best protection for our baby
We have known this brand for 15 years already. We learned about it through experience. And though we try other brands from time to time, we always go back to our tried and tested Pampers Baby Dry.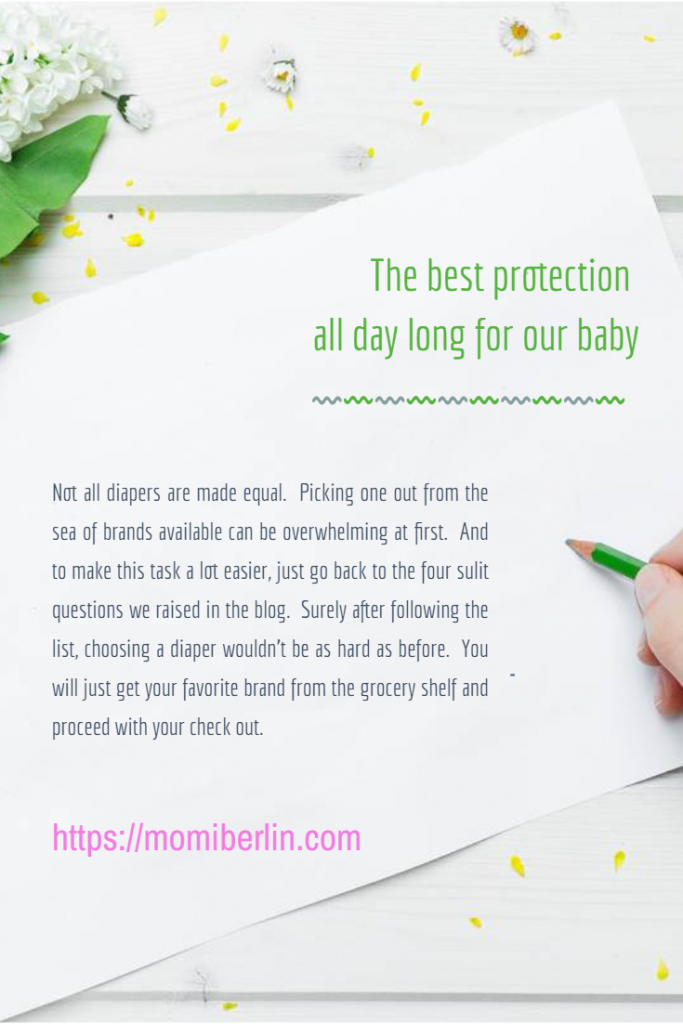 As a couple blessed with five boys, we've learned the hard way. There were times both our Firstborn and Second Son often had diaper rash. It was because we bought those econo pack diapers sold in the dry market. With a Firstborn nearly two years old and an infant who both need vaccine among other things, we cannot afford the brand we used to buy before. It was a wrong decision and we learned the hard way. Never did we achieve the savings we'd been expecting.
Fast forward to 13 years, we are again faced with a similar situation. We have our Little Man at two-years-old and our SumoSam at three months old. We try to make ends meet and still give our little ones what they need, diapers included. And so this momi loves to share with you a checklist on how to save on diapers while still giving your child the best.
Does it offer exceptional absorbency?
To check the absorption level of a diaper, we need not only check how much liquid it can hold. We should also consider how well it will be able to wick the liquid away from the baby's bottom. A good diaper should quickly absorb and lock in the wetness throughout the core. This helps prevent the child's skin from being exposed to persistent moisture, which typically leads to rashes.
One way to check the absorption level of a diaper is by doing a torture test. Just pour the same amount of liquid in two different diapers. The brand which remains drier to the touch offers better absorption.
Is it ideal for your baby's size?
To be sure of the diaper size, we need to check the baby's weight. Just like most clothes, sizing differs from brand to brand, and so does baby's fit on diapers.
As a mom of five, we were able to find the right fit through trial and error and a little adjusting. It is important for us that the diaper our baby uses has stretchy tapes. This feature helps adjust to our child's shape and movement for superior fit and comfort. When our youngster turned 6 months, we switched to diapers in pants. They have elastic waistbands that adjust to the baby's weight and movement. I also love the easy-on and easy-tear-off benefits, making diaper changing a breeze.
Is it made of quality materials?
We all know that a baby's skin is very sensitive. It is important then that the diaper a newborn or toddler uses is made from ultra-soft and gentle materials. These features will not irritate the baby's skin unlike those with a plastic feel. It is prudent to note that a newborn will wear this diaper round-the-clock, thus comfort and safety should be considered. And we learned that Pampers is here to give our baby the best protection from morning to night. Timely that we can get our favorite brand at Shopee's Brand Spotlight! To shop, first download the Shopee App from your Google Playstore or Apple App Store.
We also trust Pampers Aloe Wipes for a gentle but effective clean that helps protect delicate skin from skin rash. To add, Pampers Aloe Wipes is both ultra-soft and strong!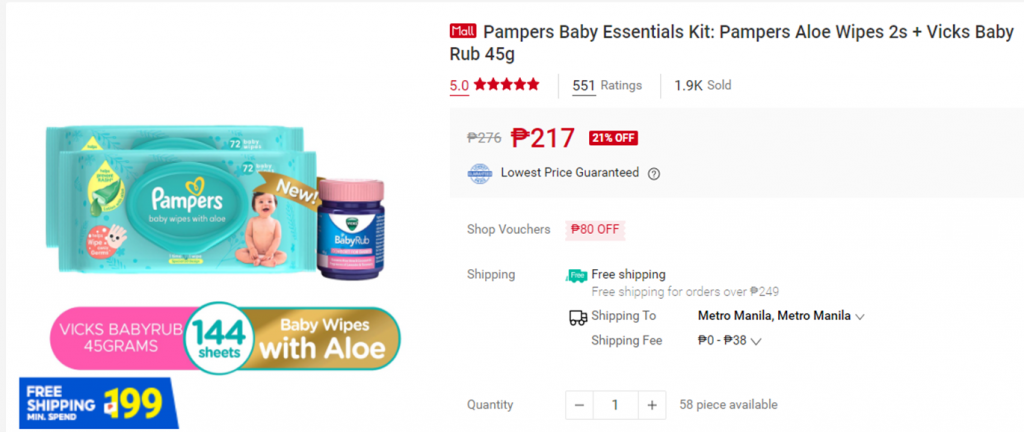 Does it offer more savings in the long run?
Again, I always believe that a high-quality diaper gives more savings in the long run.
When we do our grocery before, I would compute how much a diaper really costs by checking the price of each pad. I learned that it wasn't the right way to compute.
When buying a disposable diaper, opt for the higher quality. They may be expensive but they offer exceptional absorbency, which means we need not change diapers often. This likewise means we could actually save more because we purchase fewer diapers! To compute the cost of diapers, it is more accurate to do it monthly because it reflects how much diapers our babies actually use, and how much we save from having less frequent changes.
A high-quality diaper also offers more protection against irritation and rashes, while a low-quality one may make the child feel uncomfortable. At the end of the day, this makes the parent take extra and usually expensive measures to nurse a child back to health.
How sulit is your baby's diaper?
Parents are often faced with the challenging choice of which product will provide the best value without compromising quality and comfort. Pampers ensures superior quality with 12-hours of overnight dryness to help give a baby a good night's sleep and protection from diaper rash. In fact, Pampers Baby Dry can last longer than two ordinary diapers overnight. This ensures our baby's comfort and more savings for us parents.
This mother is talking based on experience. We have two boys using disposable diapers now. It hurts the budget so much that we opt to be wiser with our decision. The good thing about having three boys before them, we learned what brand to trust. And we always rely on Pampers Baby Dry. Because while there are many things that moms can scrimp on, our babies' well-being isn't one of them.
try our sulit diaper
Not all diapers are made equal. Picking one out from the sea of brands available can be overwhelming at first. And to make this task a lot easier, just go back to the four sulit questions raised here. Surely after following the list, choosing a diaper wouldn't be as hard as before. You will just get your favorite brand from the grocery shelf and proceed with your check-out.
Momi Berlin Directory
Pampers Philippines Website | Facebook