The pandemic happened
What started as a way to transfer funds for our father's hospitalization spilled into more digital transactions that truly help manage our time and finances in the long run.
Let me tell you our story.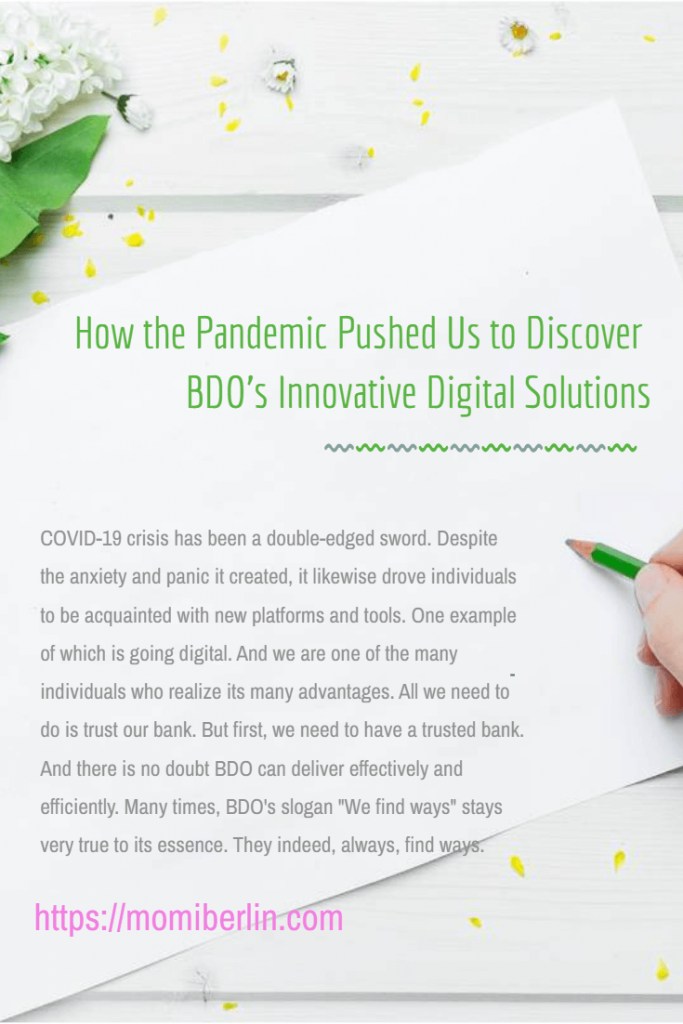 Loyal to our brick-and-mortar bank
We are Generation X who prefer to travel and visit our bank than do online banking. For one, memorizing passwords is torture. Also, going through the step-by-step process of doing things online is going against our comfort zone. Lastly, being a former corporate person who now stays at home makes us miss the outside world. So we would want to dress up, visit the bank, and make side trips to the hardware, pastry, and coffeeshop. In short, we want to go out once in a while. And going to the bank is one legitimate reason to go out.
Then pandemic happened. And it happened real fast to our father, too. The need for an oxygen tank meant cash on hand. The sudden demand for hemoperfusion is equated to cash payment. His almost a month of hospital confinement ended with his breathing pattern becoming louder, causing him to give a painful gurgling sound. The pain to see and hear him was too unbearable, knowing we couldn't do anything to help him breathe. He took his last breath in the arms of a caretaker that early morning of April 26, 2021.
The country was in strict lockdown; thus, travel was not an option. We stay in Novaliches, Quezon City, while he was in Cavite. Likewise, he was with his second family, and though I am the oldest child, we cannot assert our rights. Who am I, after all? I am just a mere daughter to his first wife he left months after conception.
Despite our setup, we expressed our intention to help with the finances. But how?
All we knew was to do the over-the-counter transaction from our brick-and-mortar bank. We don't even have a credit card or ATM card.
The switch to digital banking
The pandemic has been a catalyst for our prompt adoption of changing direction from visiting our BDO branch to doing almost everything online. Yes, it is only now that we are in our 40s that we switched to digital banking. And little did we know that the most convenient and fewest limitation solutions are in an app, by the way.
For new players like us, the opportunity to do online banking is an eye-opener. For one, we are now more able to manage our finances easily and avoid the hassle of going to the bank, which by the way, is very far from our place. Our BDO branch is in Mandaluyong.
Learning how to transact online also introduced us to invest in more robust online services from bills payment to fund transfers and more.
Online solutions in a few clicks
Digital banking has already been the practice in recent years. However, many like us still prefer making bank visits because it has always been how we do banking. The pandemic, though, forced large-scale uptake, and we must say, in a positive way.
We started using digital services from our bank for the first time. We learned fund transfer first. The sister received the money she may use for our father's hospital needs in just a few clicks. We explored every button and tried checking our transactions. Yes! This 40-year-old only learned that day that we didn't need to visit our brick-and-mortar bank to update our passbook. Everything we did in person before is now readily available online or even on mobile.
Slowly, we are building a new habit and routine in checking our bank transactions online. Recently, we invested in Variable unit-linked insurance and settled everything through online banking bills payment. Good thing, too, the ever-reliable BDO has this kind of online transaction. We could pay for our policy without the hassle of going to the bank, withdrawing, meeting our agent, and paying for the plan.
A few weeks ago, we got life insurance and, again, paid via BDO's bills payment. Through the help of our financial adviser, we even learned that we could automatically settle for the remaining balance of our five-year life insurance plan through Auto-Debit Arrangement (ADA). With an automatic payment plan, our annual bill is recurrently debited from our savings account on a pre-set date without having to do anything. This way, we are sure not to miss any due dates and, in a way, avoid a possible penalty. Add to that; it makes our life easier knowing that our life insurance is paid on time and in full each year.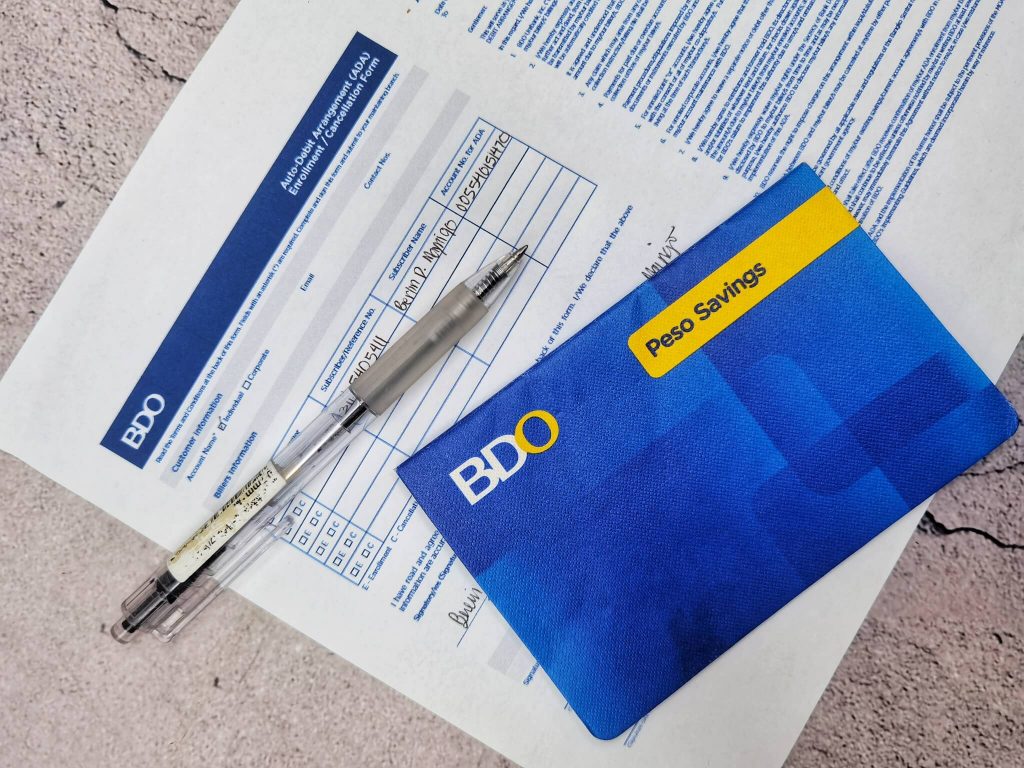 Going digital the right way
We see ourselves exploring more of BDO's online banking features even when the pandemic is over. Though we know a new player like us is at greater risk and challenge because we are not used to this kind of system, we are confident that going digital is the right way.
For one, we regularly receive email messages from our bank about safety features in transacting digitally. Likewise, with the consistent use of online banking, we have noticed that the learning curve is becoming easier than expected.
Convenience

BDO indeed finds ways for clients through its innovative digital solutions. It brings so much convenience and comfort banking at home. In addition to cutting trips to the bank, we learned and benefited from centralizing our finances under one log-in. And that is one great convenience.
Financial planning

Now that we have set up almost everything through online banking, it helped big time to take the stress out of managing our finances. In just a few clicks also, we can pay for our utilities and other services we are subscribed to.
And here's the absolute peace of mind- Even if we become ill or forgetful, we don't need to worry about paying our insurance policy, as everything is automatically scheduled out. There may be significant life events or emergencies, but our finances will remain in order, thanks to BDO's digital solutions.
Saving money

Yes, we still get to save money. Payments or commissions we get from our digital services are electronically transferred. So again, there is no need to go to the bank, deposit, and wait for the check to be cleared. We can conveniently receive our money, and all transactions are reflected on our transactions history.
BDO's innovative digital solutions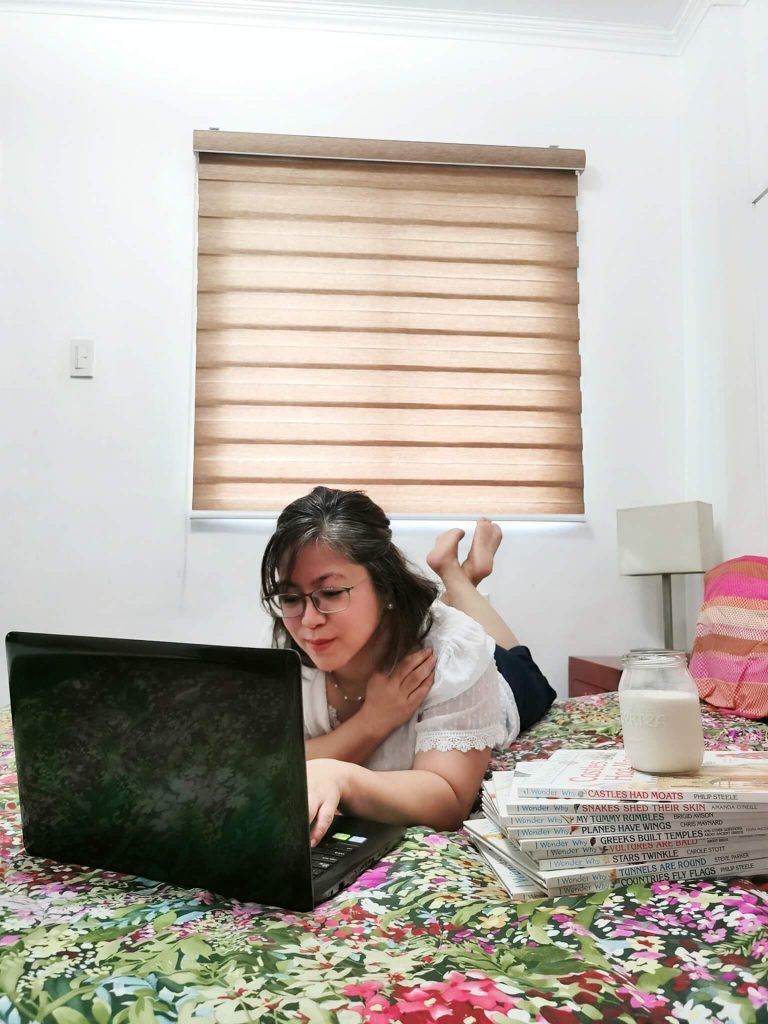 Come to think of it. COVID-19 crisis has been a double-edged sword. Despite the anxiety and panic it created, it likewise drove individuals to be acquainted with new platforms and tools. One example of which is going digital. And we are one of the many individuals who realize its many advantages. All we need to do is trust our bank. But first, we need to have a trusted bank. And there is no doubt BDO can deliver effectively and efficiently. Many times, BDO's slogan "We find ways" stays very true to its essence. They indeed, always, find ways.